OUR HISTORY
A history that begins with two brothers, more than a hundred years ago. In a small village in northern Sardinia.
FROM THIESI TO NEW YORK.
HISTORY TAKES SHAPE IN 1919

In 1919, the brothers Giommaria and Francesco Pinna started their business as traders in Thiesi, in the north of Sardinia. Pecorino cheeses, especially Pecorino Romano, were in great demand by Italians who emigrated to America, Sardinia, with its breeding tradition, had a lot to offer. The two brothers knew the countryside, the breeding. They acted as a link between many very small dairies and the large exporters of the peninsula. They began to take care of the maturing directly, in their cellars. It was not just a question of preserving: it was a delicate and difficult process, the one that gave pecorino its character. The two brothers did not yet have their own dairy, but that was already their cheese.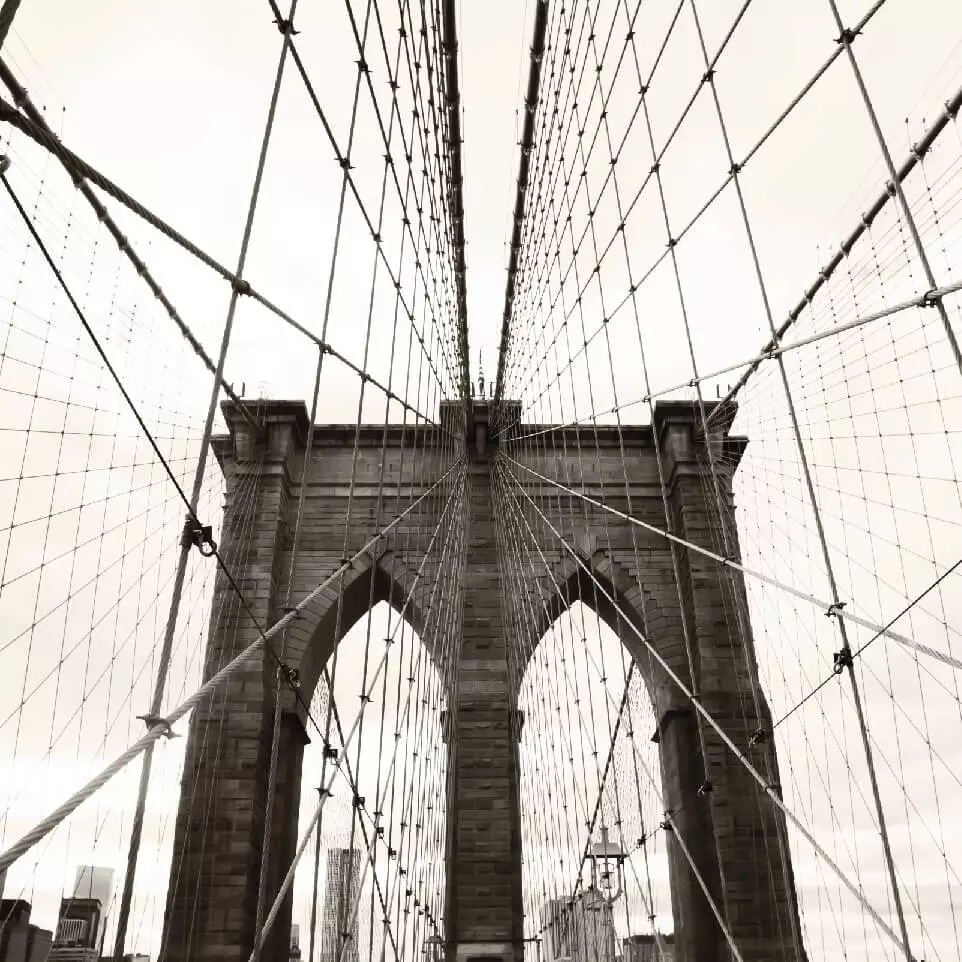 GUARANTEE THE QUALITY, GENERATION AFTER GENERATION

In the 1950s, the sons of the two brothers took over the company. It was time for a big change: to create a new, modern dairy. The milk came from flocks from all over Sardinia, and was processed in Thiesi. In this way it was possible to produce with new levels of hygiene and safety, to control every step of the process. Years passed, a new generation arrived in the company: the grandchildren of Giommaria and Francesco. Step by step, with new systems, fresh and delicate cheeses could be produced and matured perfectly, with the unique flavour of milk from Sardinian pastures. Thus, those that previously could only be tasted a few kilometres from the folds, could now arrive throughout Italy and the world.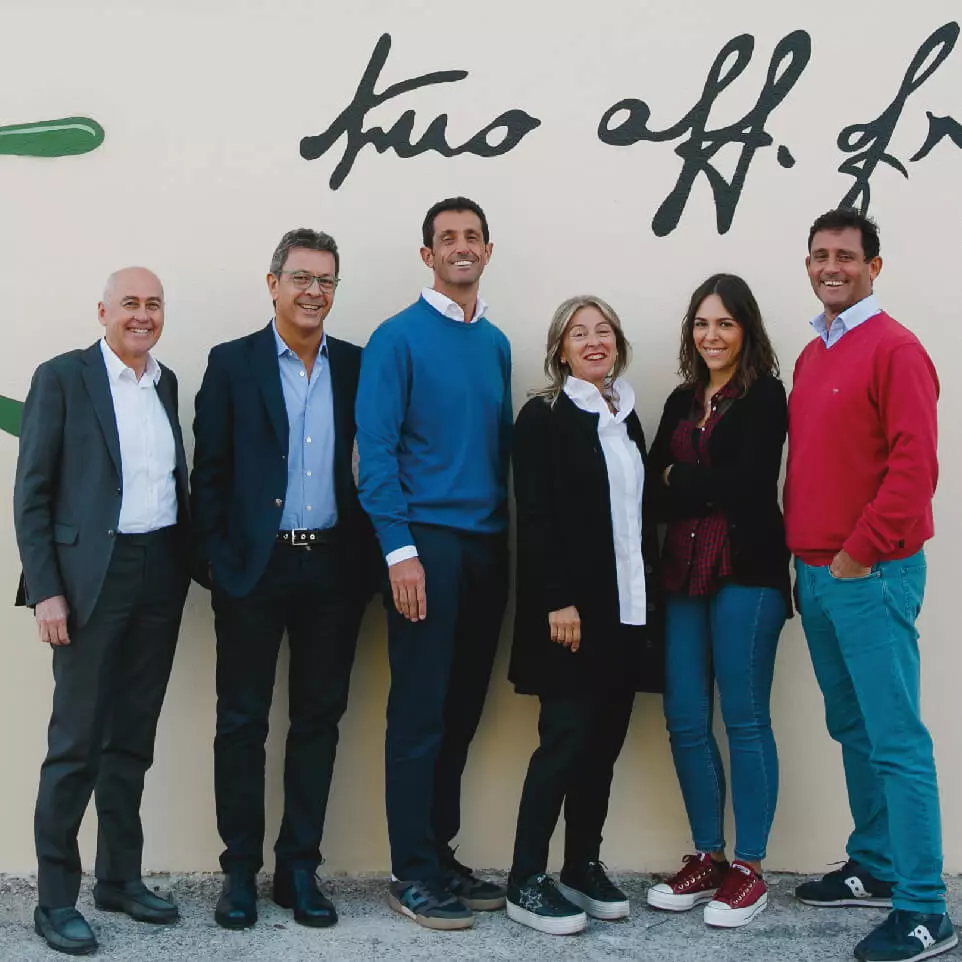 CARE AND FLAVOURS OF ALWAYS, WITH SAFETY OF TODAY

To give you the certainty of tasty and safe food, we adopt the best control, tracking, production, transport and maturing procedures. Raw milk cheeses are still born near the milking places, and are then matured in our premises. Milk for the other products arrives at the dairy in refrigerated tanks and is constantly checked thanks to an analysis laboratory and pasteurized before processing. It is part of the history of our company: we have been among the first in Sardinia to use pasteurization and steam-heated stainless steel containers, for absolute hygiene and very high and constant quality. Maturing also takes place in perfectly controlled conditions of temperature, humidity, ventilation and with an accurate movement procedure: a real guarantee for the quality and hygiene of the cheeses.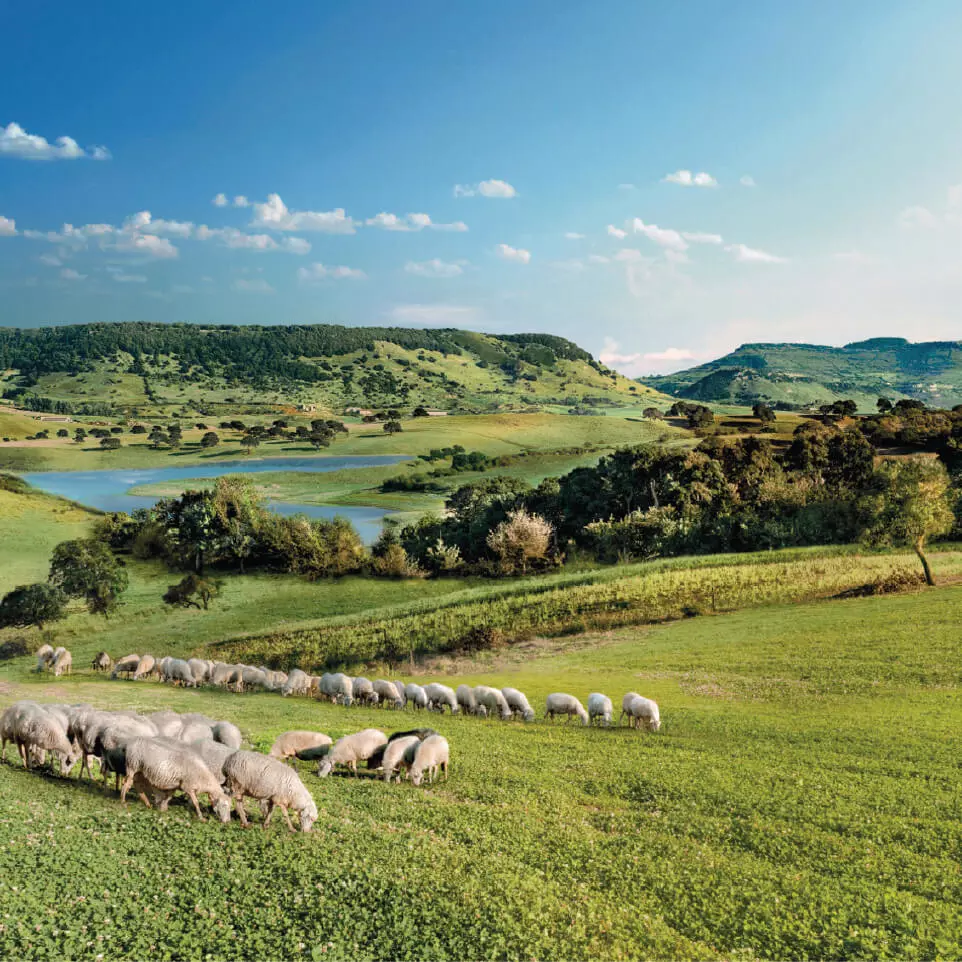 THE COMPANY'S NUMBERS TODAY

The history of our company spans a whole century. Today we realize about 65% of our turnover in Italy and 35% on international markets. We are among the protagonists of the Italian market of sheep and goat products, especially for the production of sheep cheeses and ricottas, with over 40 million litres of milk processed per year, almost ten thousand tons of products sold in twelve months and a turnover exceeding 60 million euros. The net worth is over 19 million euros. Our factory is spread over about 30 thousand square metres, with modern technology and the most important quality certifications such as ISO 9001, BRC and IFS. We believe in constant and continuous improvement: every year our investments in technologies and innovation are in the order of millions of euros.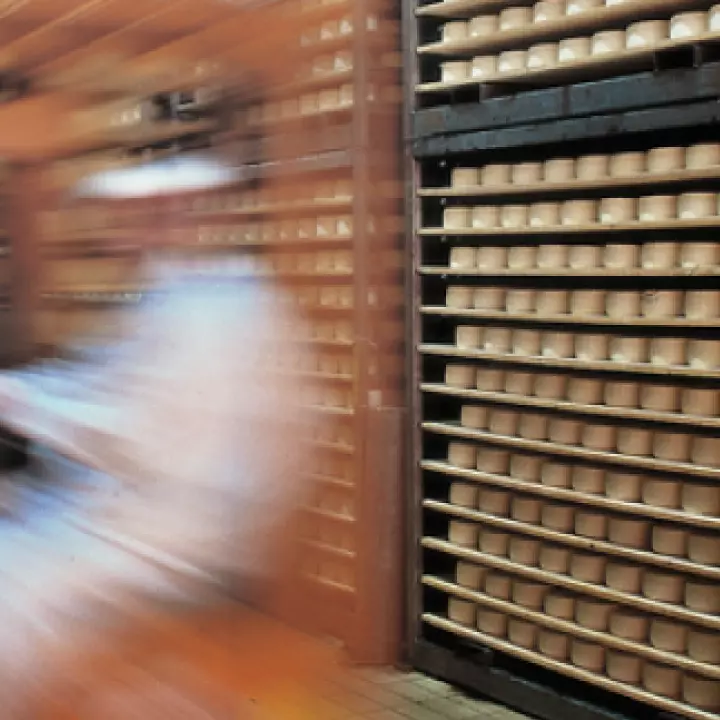 RETRACE OUR 100 YEARS OF HISTORY
They were called Prinzipinu and Bulvarinu
The two brothers Giommaria and Francesco were traders, they dealt with different goods, from agricultural products to livestock. They also traded cheeses, which were in great demand in America. Giommaria was known as su Prinzipinu because of his desire to dress elegantly, as in the town. Francesco was instead su Bulvarinu, because he had an exuberant and dynamic character. Two characters, one goal: exporting to the world.