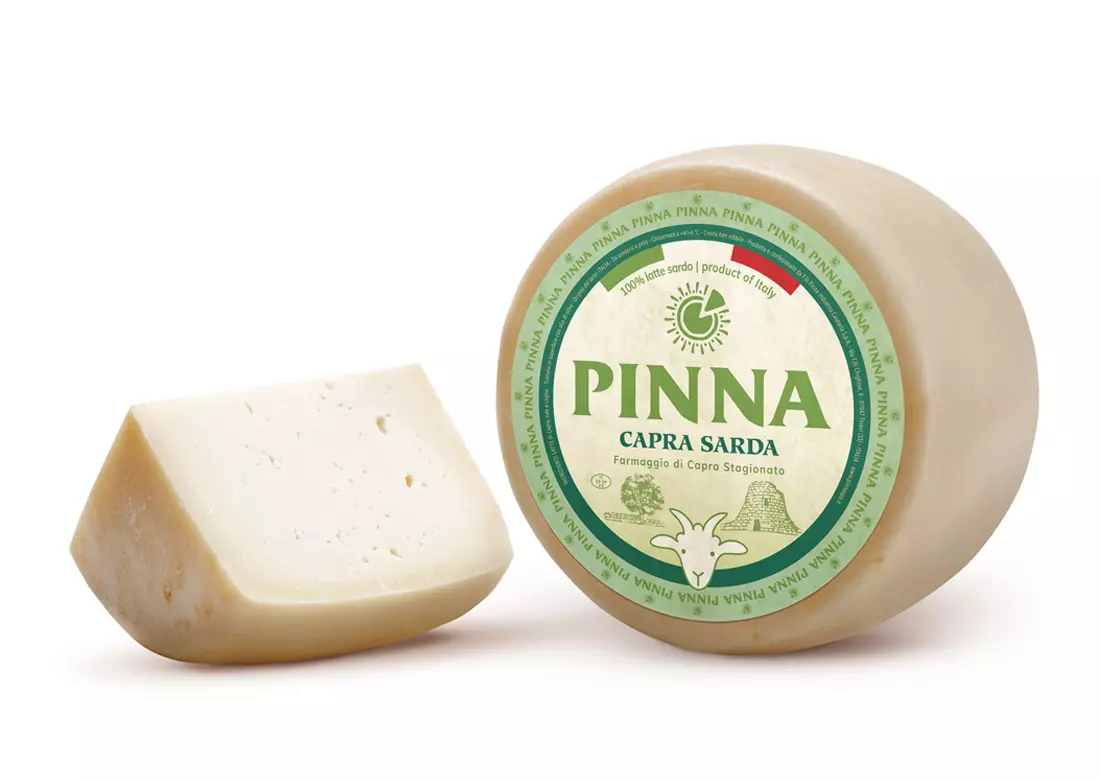 Capra Sarda
Matured

|
Tasty

|
Compact
A goat cheese, matured for at least 4 months, produced only with milk that comes from Sardinian pastures.
It is hard, semi-cooked, with a strong and characteristic aroma. We produce it in cylindrical wheels of about 3 kilos. The rind is solid and thick, with a nice dark yellow colour, treated on the surface with olive oil. The paste is ivory white in colour, solid, compact and with some holes, and it just tends to crumble.

When cut, the characteristic and appetizing scent is immediately perceived. The flavour is full and savoury, persistent. It starts with a fresh note and then it makes you feel the full and complex taste typical of goat cheeses. It is matured to achieve all its strong flavour, but not so much to be grated. It is delicious with bread or by itself, in chunks or cubes. It can give a special flavour to a salad and it perfectly complements a platter of cold cuts and cheeses for a special snack.
Ingredients
Pasteurized goat milk (99%),
salt (n.q. salted by wet way),
rennet (<1%)
Store in the refrigerator
or in any case in a cool place (around 4-6° C)
NUTRITIONAL INFORMATION
Average values ​​for 100 g of product
of which saturated fatty acids
18,2 g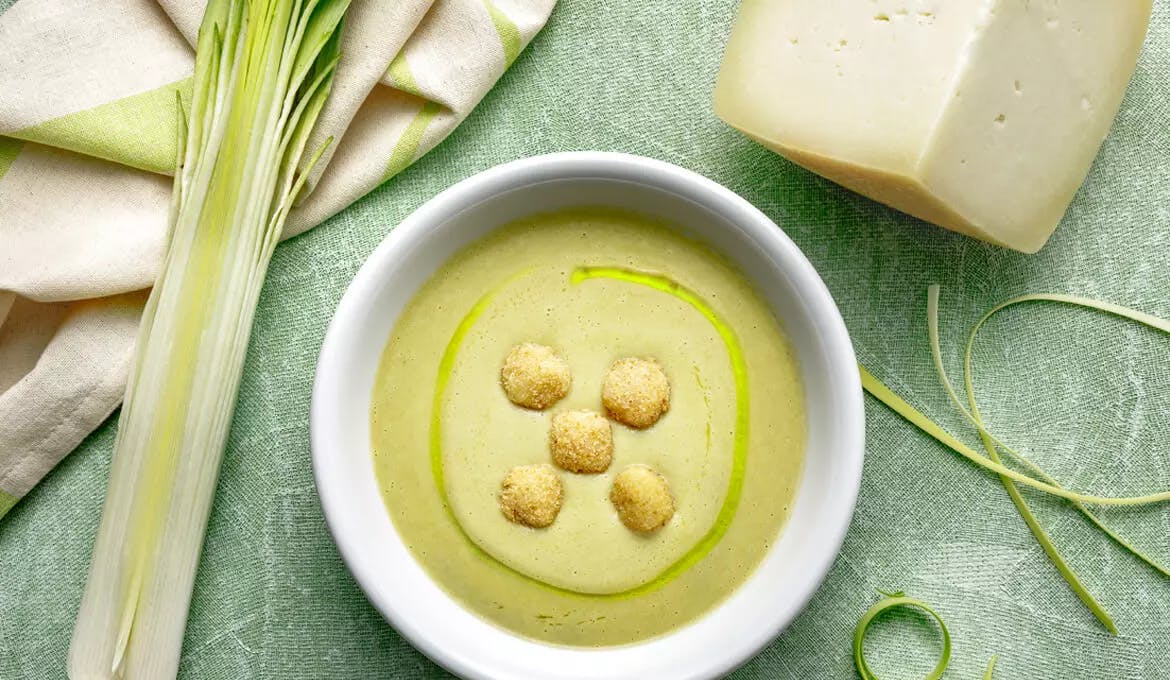 Discover the recipes with the Capra Sarda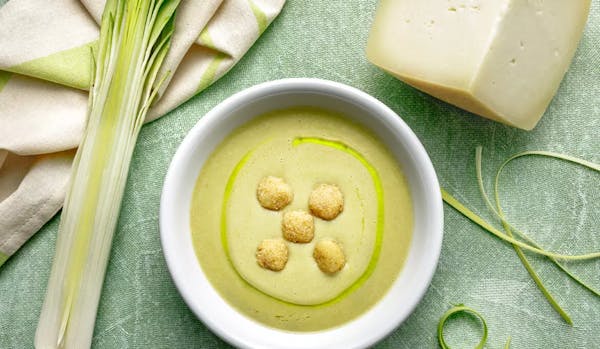 PUREED LEEK SOUP WITH CAPRA SARDA CHEESE HEART
30 minutes
Go to the recipe