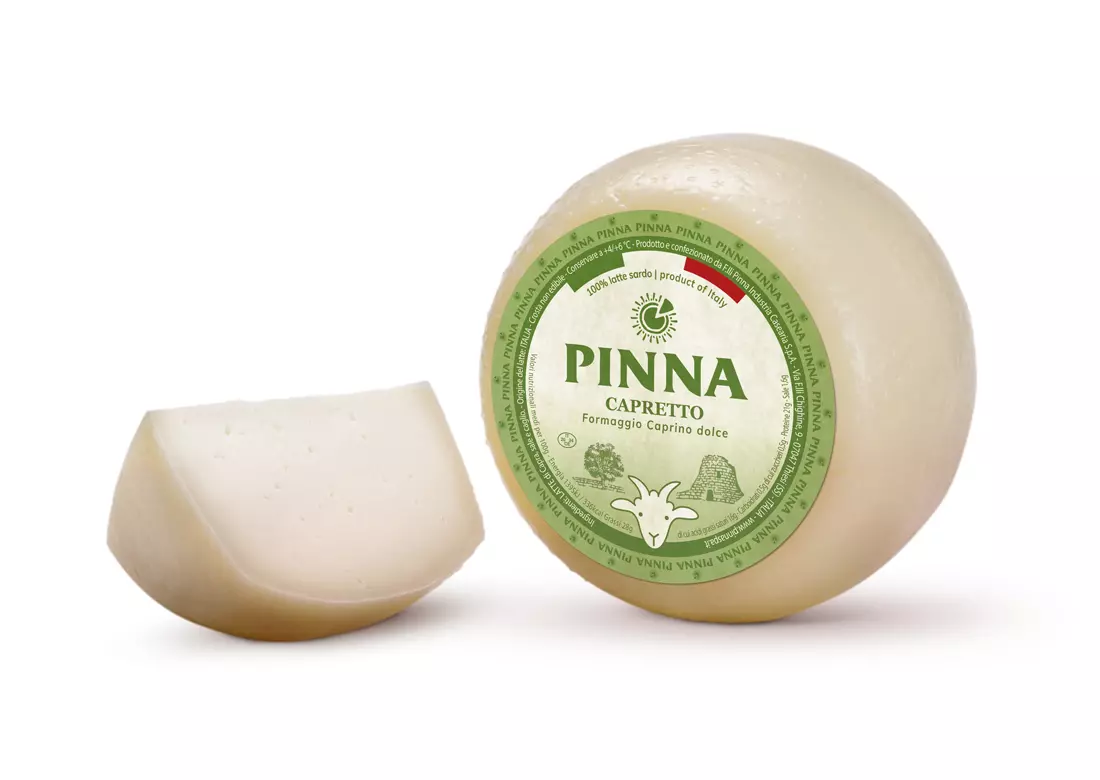 A goat milk caciotta, produced only with milk that comes from Sardinian pastures.
It is a small wheel, just 600 grams, round, with the rounded side typical of traditional Sardinian cheeses. It is the perfect size to bring the whole caciotta to the table and slice it on the spot, preserving all the flavour and appreciating the scent of the first cut. The rind is smooth, straw yellow, it has a waxed appearance because it is treated on the surface with a preservative that prevents mould. Capretto is a soft cheese. The paste is smooth, white, with few holes.

It is tender, consistent, creamy in the mouth, with a delicate, fresh flavour. It can be tasted by itself, and it is very good for making sandwiches, accompanying all kinds of bread, cold cuts, salads and fresh vegetables.
Ingredients
Pasteurized goat milk,
salt (n.q. salted by wet way),
rennet (<1%)
Store in the refrigerator
or in any case in a cool place (around 4-6° C)
NUTRITIONAL INFORMATION
Average values ​​for 100 g of product
of which saturated fatty acids
14,8 g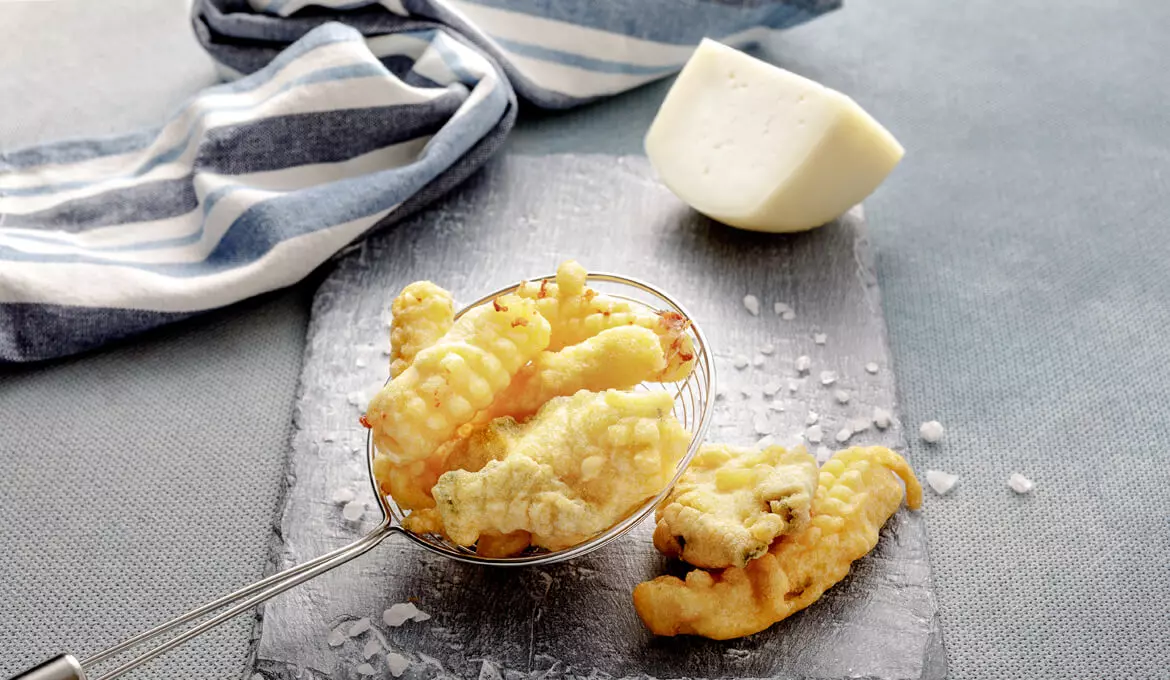 Discover the recipes with the Capretto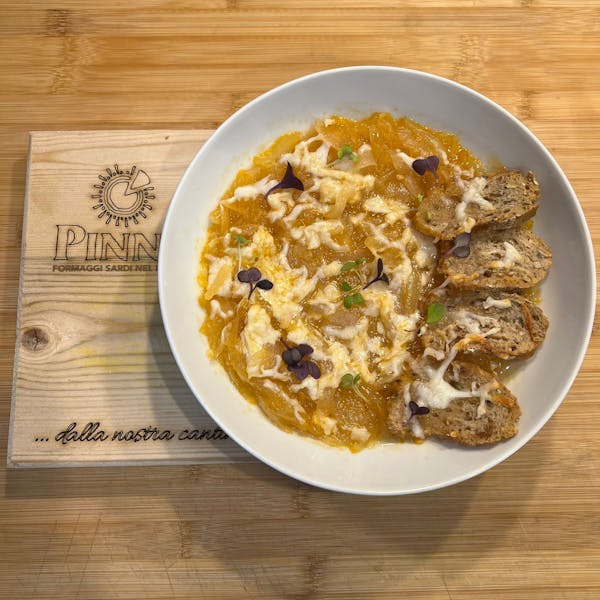 10 minutes
Go to the recipe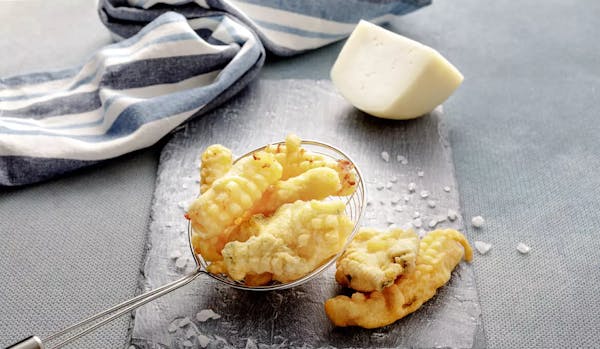 FISH AND CHEESE
45 minutes
Go to the recipe