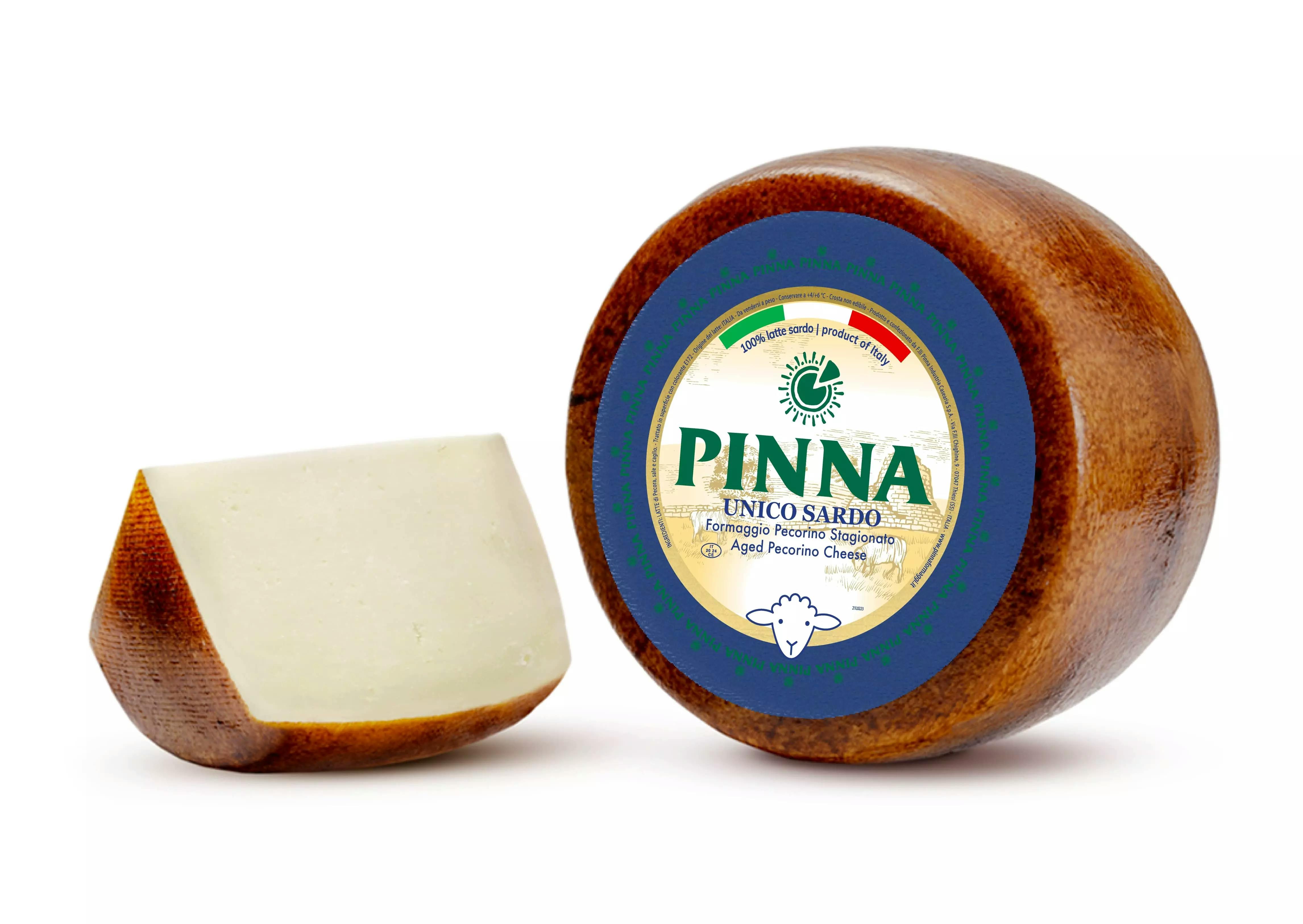 Unico Sardo
Sheep

|
Matured

|
Semi-hard
It is a semi-cooked cheese, produced only with Sardinian milk and rennet. The wheels of this product are about 3 kg, with an intense brown smooth rind, olive oil and a preservative that protects it from mould. The paste is compact, semi-hard, straw yellow-coloured.

It has an immediately noticeable scent, an intense and fragrant flavour, a unique aroma with complex notes given by the sheep milk of Sardinian pastures.

It is perfect in a platter of cheeses and cured meats for a snack, an appetizer or an aperitif. It accompanies quality bread, carasau bread and red wine of character in the simplest and most classic Sardinian meal. By itself or with fresh fruit or dried fruit, it ends the dinner with a note of flavour. It can also be grated on first courses, soups and pureed soups.
Ingredients
Pasteurized sheep milk (99%),
salt (n.q. salted by wet way),
rennet (0.5%),
lactic ferments (0.5%)
Store in the refrigerator
or in any case in a cool place (around 4-6° C)
NUTRITIONAL INFORMATION
Average values ​​for 100 g of product
of which saturated fatty acids
17,1 g
Question and Answers
Which are typical Sardinian cheeses?
Typical Sardinian cheeses are: Pecorino Sardo PDO, Fiore Sardo PDO, Pecorino Romano PDO, soft and aged sheep's milk cheeses and fresh or aged sheep's milk ricotta cheeses.
How is Sardinian pecorino made?
Sardinian Pecorino is made with sheep's milk that comes from Sardinian pastures. Generally, Sardinian Pecorino is produced with pasteurized sheep milk.
How was Pecorino Sardo born?
Pecorino Sardo is one of the oldest cheeses of the Sardinian tradition and it has a long history that has its roots at the time of the Nuragic population. The first records date back at the end of the eighteenth century. In that period, pecorino was obtained from raw milk or from milk heated with red-hot stones. Over time the techniques have been perfected and the secrets of tradition have fused with innovative processing techniques.