Ready shortcrust pastry

400 g

Milk

200 ml

Cream

100 ml

Vanilla bean

1

Egg yolks

3

Brown sugar

40 g

00 flour

30g

Lactose-free Brigante

80 g

Coscia pears

600 g

Sprigs of helichrysum

6

Isinglass

20 g

Small bunch of mint

1
Method
The base of the cheese tart
1
Roll out the shortcrust pastry to a thickness of 3 mm, cut 4 disks and bake them in the oven at 170° C for 20 minutes, when cooked, let them cool out of the oven.
The cheese cream
1
Mix the egg yolks with sugar in a bowl.
2
Boil milk with vanilla, add the egg yolks already mixed with sugar, flour and Lactose-free Brigante.
3
Cook for 6/7 minutes and let cool.
4
Whip the cream and add it to the previous mixture, mixing from bottom to top.
The jelly
1
Put the isinglass gelatine sheets in cold water for 5 minutes, then squeeze them and melt them in hot water.
2
Blend the peeled pears with sprigs of helichrysum, filter and add the softened and melted isinglass.
3
Pour into a plate and let solidify in the refrigerator.
Compose salty cheese tart
1
Take the already cooled shortcrust pastry disks.
2
Put the cheese mixture in a pastry bag with a smooth 10 mm nozzle and shape small tufts over the entire surface of the disks.
3
Complete with the diced gelatine, mint leaves and serve.
RECIPE BY: Luisa Bayre and her staff
Share this recipe
Discover the recipes with the Lactose-free Brigante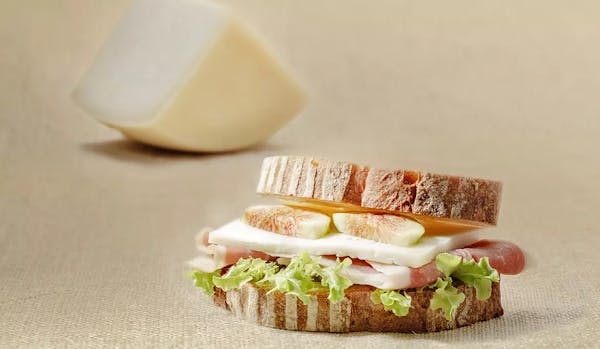 FARMER'S SANDWICH
15 minutes
Go to the recipe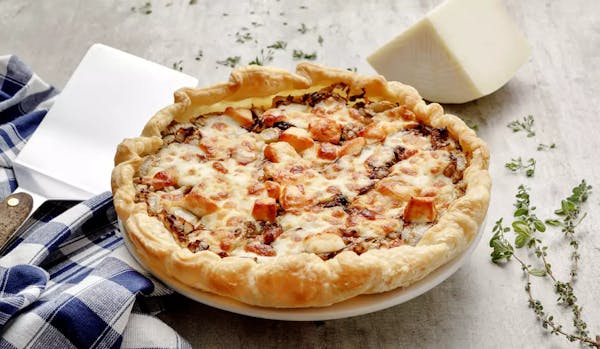 ENDIVE PUFF PASTRY
60 minutes
Go to the recipe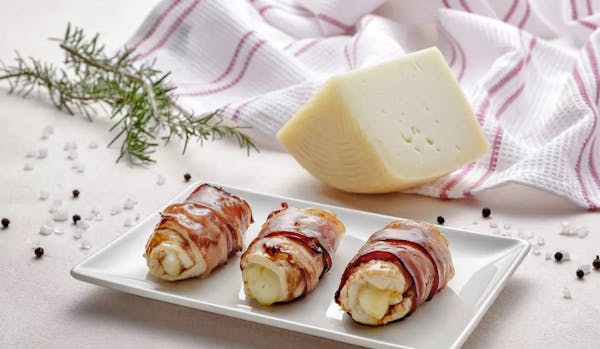 CHICKEN BOMBETTE WITH BRIGANTE
30 minutes
Go to the recipe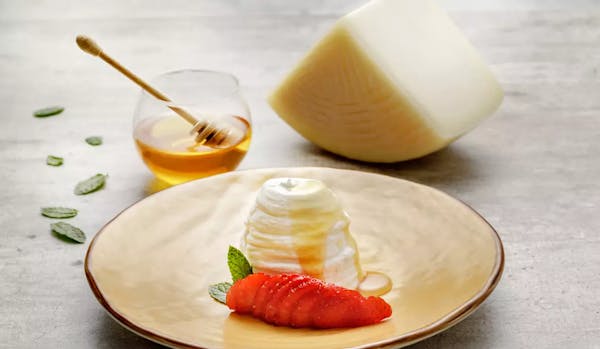 BAVARESE WITH LACTOSE-FREE BRIGANTE WITH HONEY
30 minutes
Go to the recipe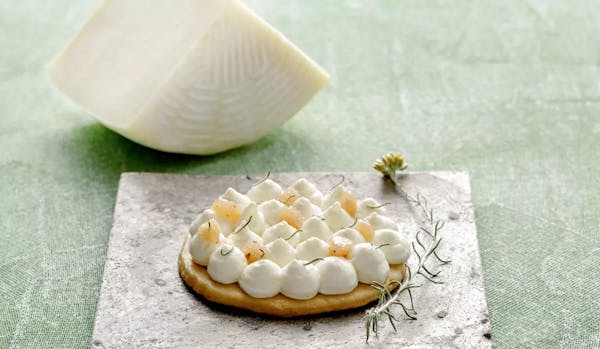 TART WITH CHEESE CREAM AND PEAR JELLY
45 minutes
Go to the recipe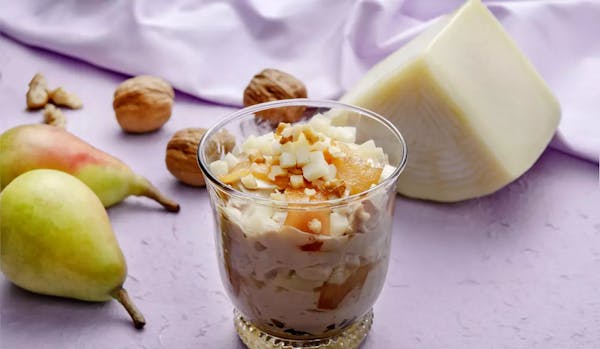 YOGURT WITH PEARS, LACTOSE-FREE BRIGANTE AND WALNUTS
15 minutes
Go to the recipe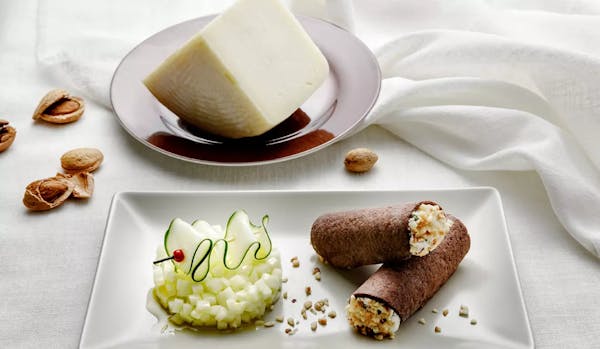 SALTED SHORTCRUST PASTRY CANNOLI WITH LACTOSE-FREE BRIGANTE
45 minutes
Go to the recipe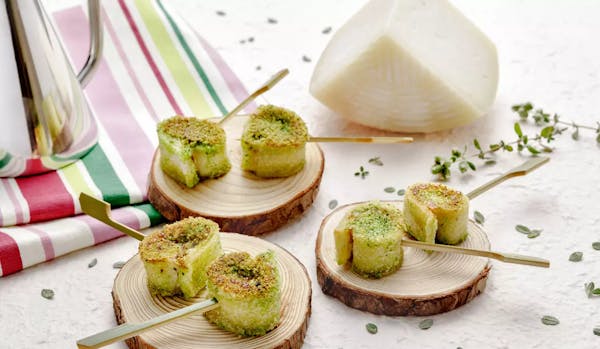 LACTOSE-FREE BRIGANTE'S GIRELLA
30 minutes
Go to the recipe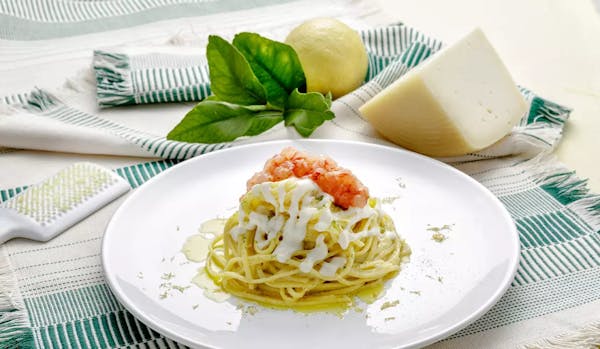 TAGLIOLINI WITH LACTOSE-FREE BRIGANTE AND PRAWNS
30 minutes
Go to the recipe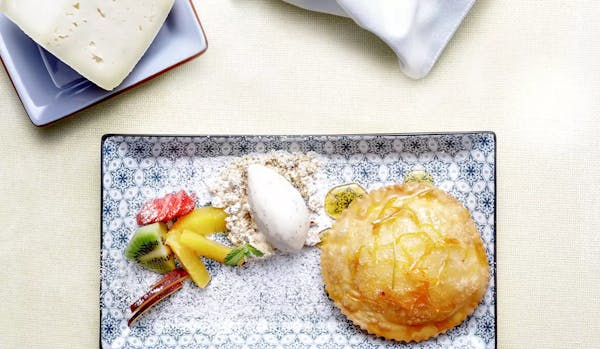 SEADAS WITH LACTOSE-FREE BRIGANTE
60 minutes
Go to the recipe