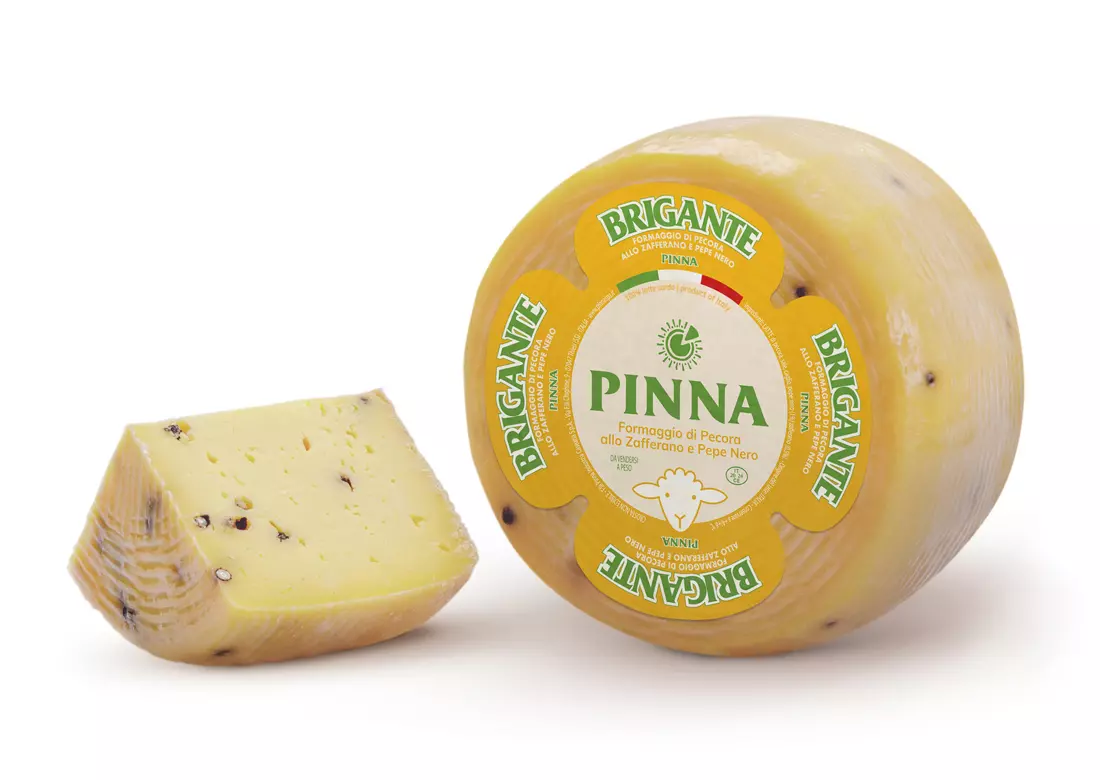 Brigante with Saffron and Black Pepper
A fragrant, spicy and surprising variant of our Brigante.
It is a fresh and young sheep cheese, which matures for just 20-25 days, produced only from whole Sardinian milk. It goes delightfully with the taste and aroma of black pepper grains that dot it and with the unique flavour of saffron. The rind is dark yellow, with the characteristic stripes of canestrati cheeses. The paste is golden yellow like saffron, studded with peppercorn points. It is soft, fresh, with slight holes.

The aroma and flavour are both fresh and spicy, with the noticeable notes of pepper and the precious aroma of saffron. It is a very special note on a platter of cheeses and cured meats for the aperitif or with appetizers. It can be an original touch for salads or to combine with homemade bread, rustic crackers or other tasty baked goods.
Ingredients
Pasteurized sheep milk,
salt (n.q. salted by wet way),
rennet (<1%),
saffron (max 1%),
black pepper in grains (max 1%)
Store in the refrigerator
or in any case in a cool place (around 4-6° C)
NUTRITIONAL INFORMATION
Average values ​​for 100 g of product
of which saturated fatty acids
15,9 g
Questions And Answers
How is pecorino with saffron and black pepper produced?
Our fresh sheep cheese Brigante with saffron and black pepper is produced with sheep's milk that comes from Sardinian pastures. During the production of this product, the pasta is enriched by the captivating taste of saffron and black pepper. Our fresh sheep cheese Brigante with saffron and black pepper can be paired with a good glass of passito or a good Marsala Fine DOC, Sicily.
What recipes can I prepare with Brigante with saffron and black pepper?
Brigante with saffron and black pepper is ideal for a typical Milanese Risotto. It can also be served as an aperitif or appetizer with cold cuts, but also with vegetables and legumes, such as beans and peas.
Discover PINNA recipes.
How is Risotto with saffron and pecorino made?
To prepare an excellent risotto with pecorino and saffron, you can combine the classic recipe with a creamy fresh sheep cheese such as our Brigante with saffron and black pepper, or our classic Gran pecorino Riserva.
Discover the video recipe and the step by step recipe for saffron risotto: https://www.pinnaformaggi.it/it/ricette/risotto-allo-zafferano/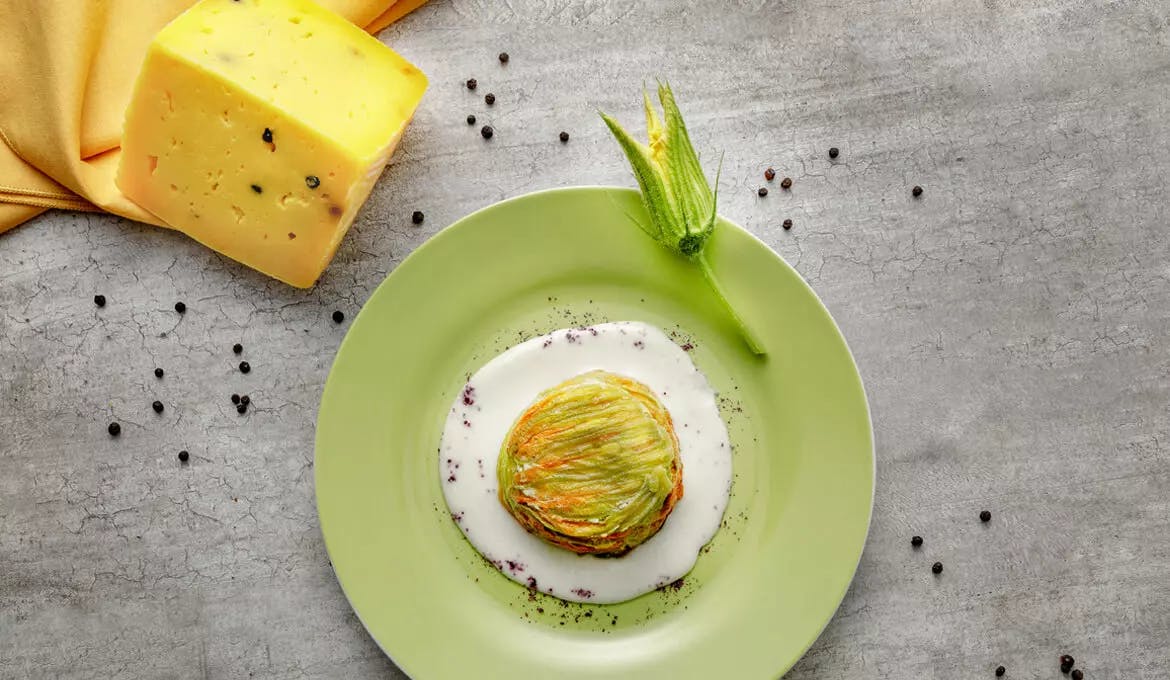 Discover the recipes with the Brigante with Saffron and Black Pepper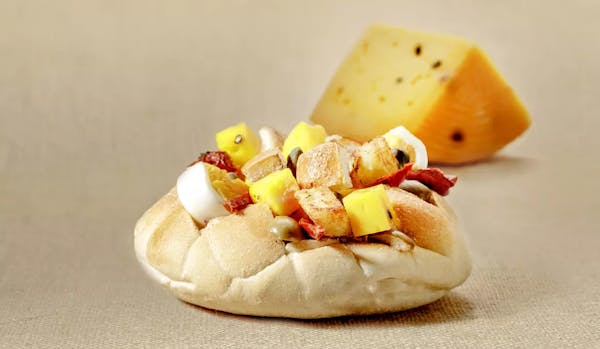 BRIGANTE'S TURTLE
45 minutes
Go to the recipe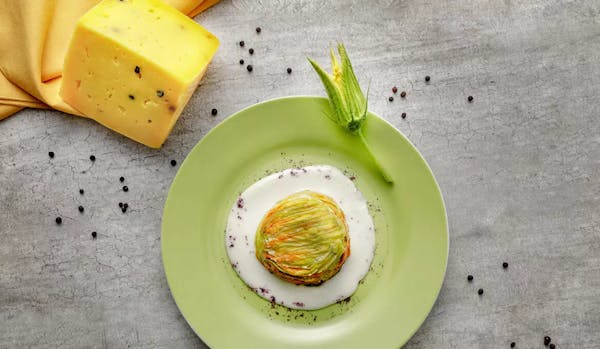 SARDINIAN FREGOLINA FLAN ON A BRIGANTE FONDUE WITH SAFFRON AND BLACK PEPPER
30 minutes
Go to the recipe