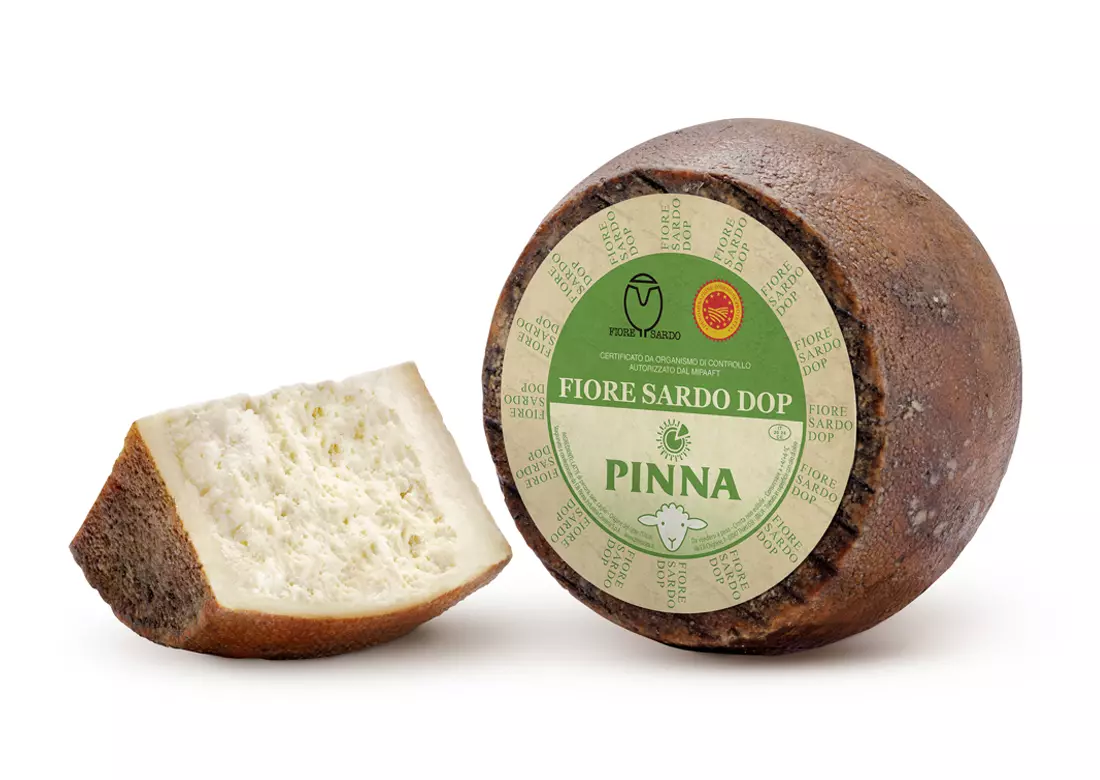 One of the oldest cheeses of the Sardinian tradition, kept for millennia and safeguarded by the Protected Designation of Origin. It is still produced according to ancient traditions in the sheepfolds of Sardinian shepherds with freshly milked raw, unpasteurized milk.
The wheels are about 4 kg, with the typical rounded side like the back of a mule. They are treated on the surface with olive oil and smoked, taking on a characteristic rustic appearance. As per the procedural guideline, it matures at least for 105 days to be consumed as a table cheese; over six months to be grated on tasty first courses. The rind is rough, dark brown in colour. The paste is compact, hard, without holes, white or straw yellow.

The aroma is full and characteristic, of milk and smoked. The flavour is intense, rich and complex, persistent, with a spicy note.
It is an important cheese, to be enjoyed calmly. It is splendid accompanied by savoury bread and a great red wine. Grated, it gives aroma, flavour and character to pasta and soups. Enjoying it with sweet grapes or ripe figs is a great way to end a meal.

Ingredients
Raw whole sheep milk,
rennet,
salt.
Smoked with natural wood smoke
Store in the refrigerator
or in any case in a cool place (around 4-6° C).
NUTRITIONAL INFORMATION
Average values ​​for 100 g of product
of which saturated fatty acids
18,8 g
Question and Answers
Fiore Sardo DOP cheese is produced with milk that comes from Sardinian pastures. The milk must be raw milk, while the cheese can be smoked.
Why is it called Fiore sardo?
The name of Fiore Sardo cheese refers to the past and to its origin. It is said that the name of Fiore Sardo Cheese refers to the use of a vegetable coagulant obtained from the thistle flower.

Where is Fiore Sardo produced?
Fiore Sardo is produced exclusively in Sardinia, according to the dairy technology and the methods indicated in the production specification. It is produced with whole milk, fresh and raw milk,the milk is coagulated with lamb rennet.
Which are typical Sardinian cheeses?
Typical Sardinian cheeses are: Pecorino Sardo PDO, Fiore Sardo PDO, Pecorino Romano PDO, soft and aged sheep's milk cheeses and fresh or aged sheep's milk ricotta cheeses.
What are lactose-free cheeses?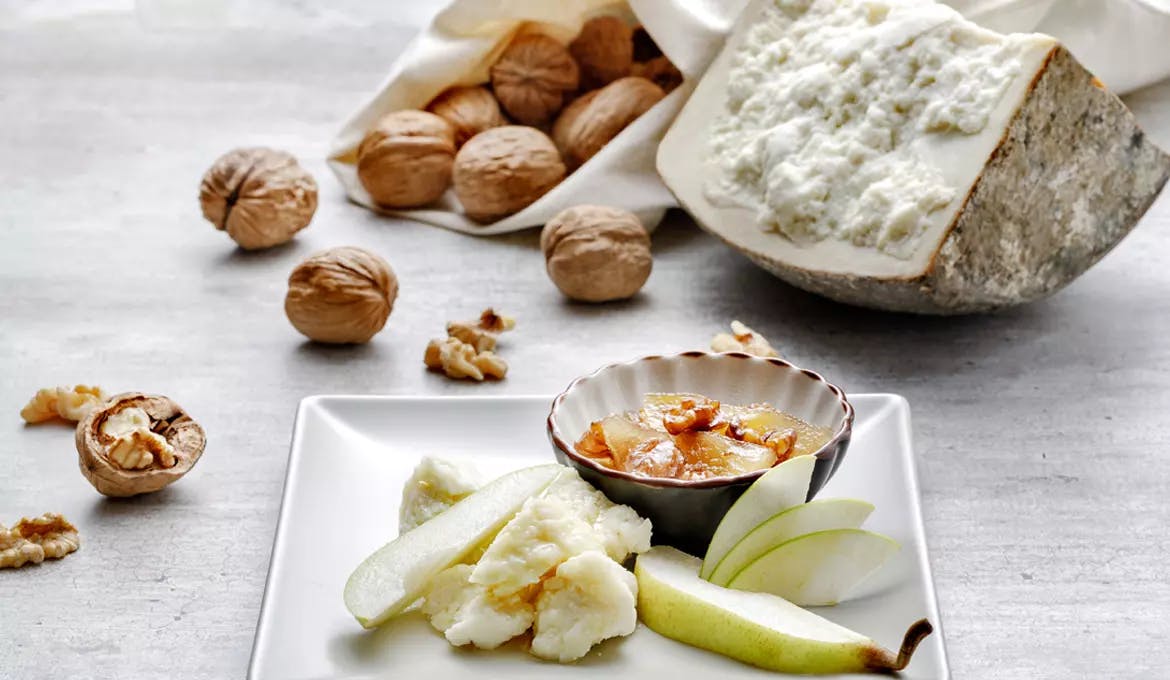 Discover the recipes with the Fiore Sardo PDO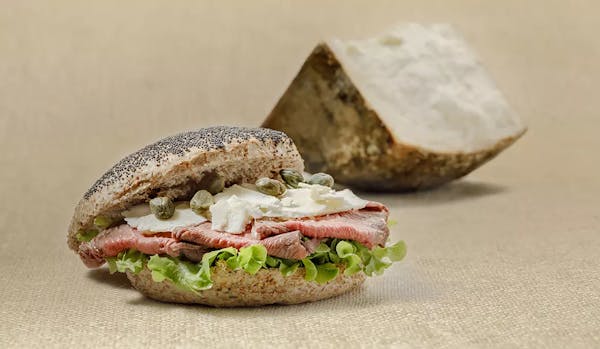 FIORE SARDO SANDWICH
15 minutes
Go to the recipe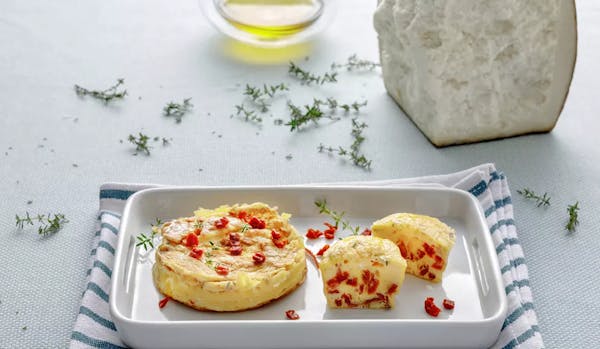 OMELETTES WITH DRIED TOMATOES, FIORE SARDO AND THYME
45 minutes
Go to the recipe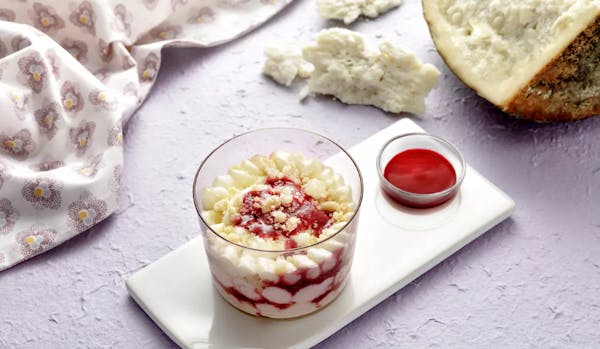 FIORE SARDO MOUSSE AND RASPBERRY COULIS
30 minutes
Go to the recipe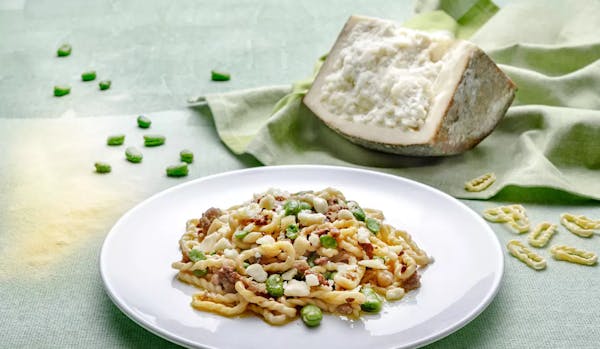 LORIGHITTAS WITH SAUSAGE AND FIORE SARDO
30 minutes
Go to the recipe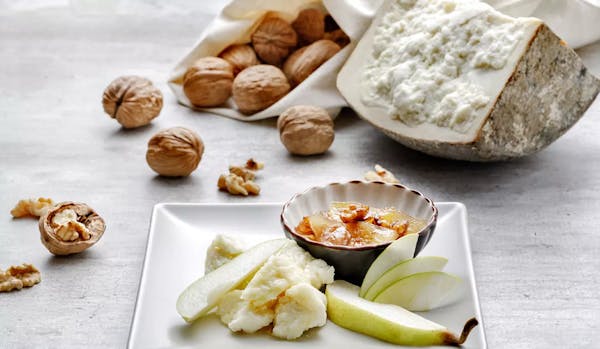 PEAR AND WALNUT FIORE SARDO
15 minutes
Go to the recipe