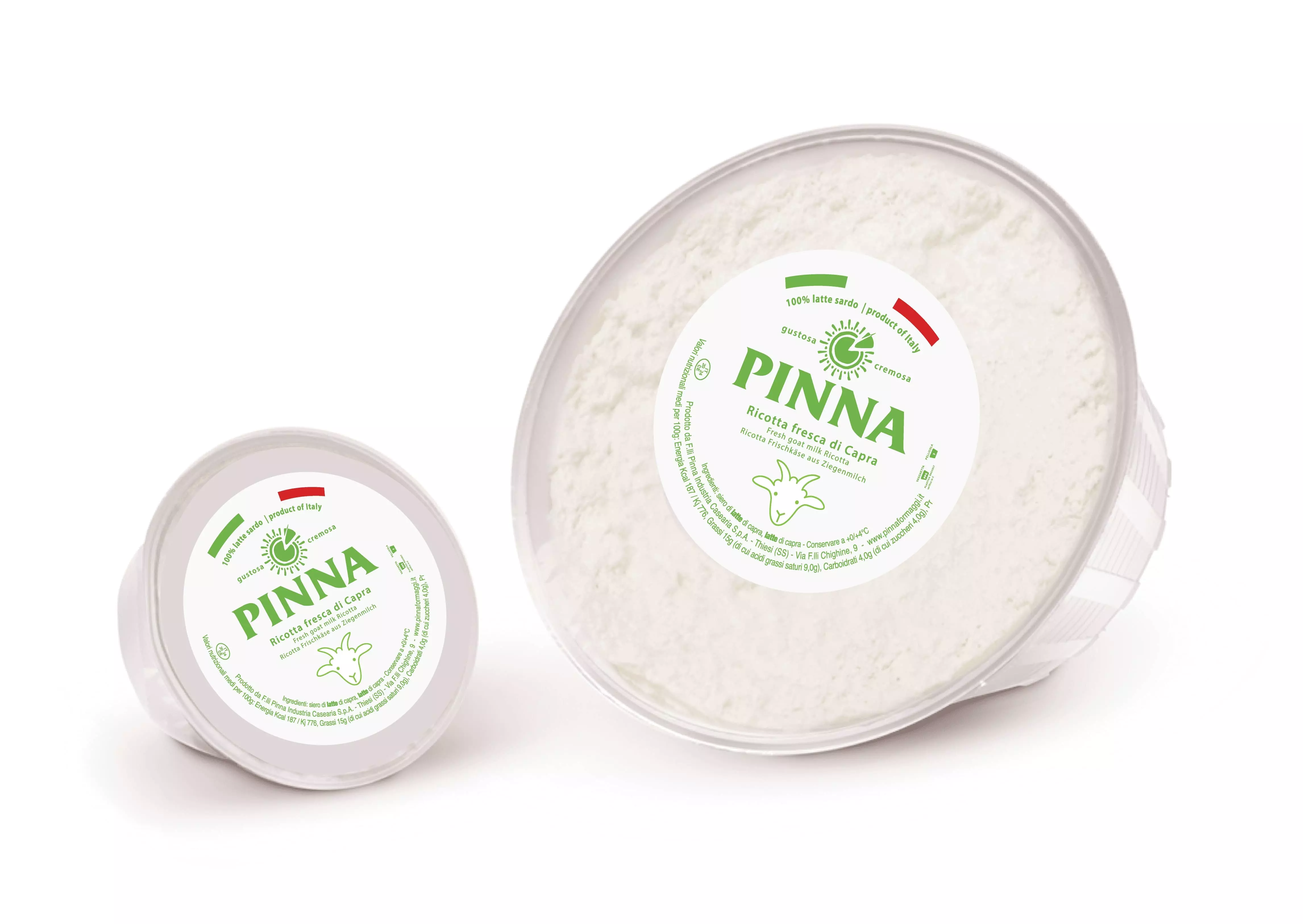 Our goat ricotta, hot packaged in sealed 1.5 kg tubs, to guarantee a duration up to 40 days. It is made from the goat milk whey of Sardinian pastures. It is pure white, with a creamy compact paste.
The flavour is intense and pleasant, with the characteristic notes of goat milk. It is a special snack or light meal, with the freshness of ricotta and the unique flavour of goat products.
Ingredients
Store in the refrigerator at 0°/+4°C
NUTRITIONAL INFORMATION
Average values ​​for 100 g of product
of which saturated fatty acids
6 g
Question and Answers
What is the difference between sheep ricotta and goat ricotta?
The substantial difference between sheep Ricotta and goat Ricotta, in addition to the raw material, it's their flavor. Fresh sheep milk ricotta has a sweet and gentle flavor, goat milk ricotta has a flavour marked and intense. The consistency, on the other hand, is creamy for both.
How many calories does goat ricotta contain?
100 g of goat ricotta provide about 175 Calories.
Which Ricotta can be eaten on a diet?