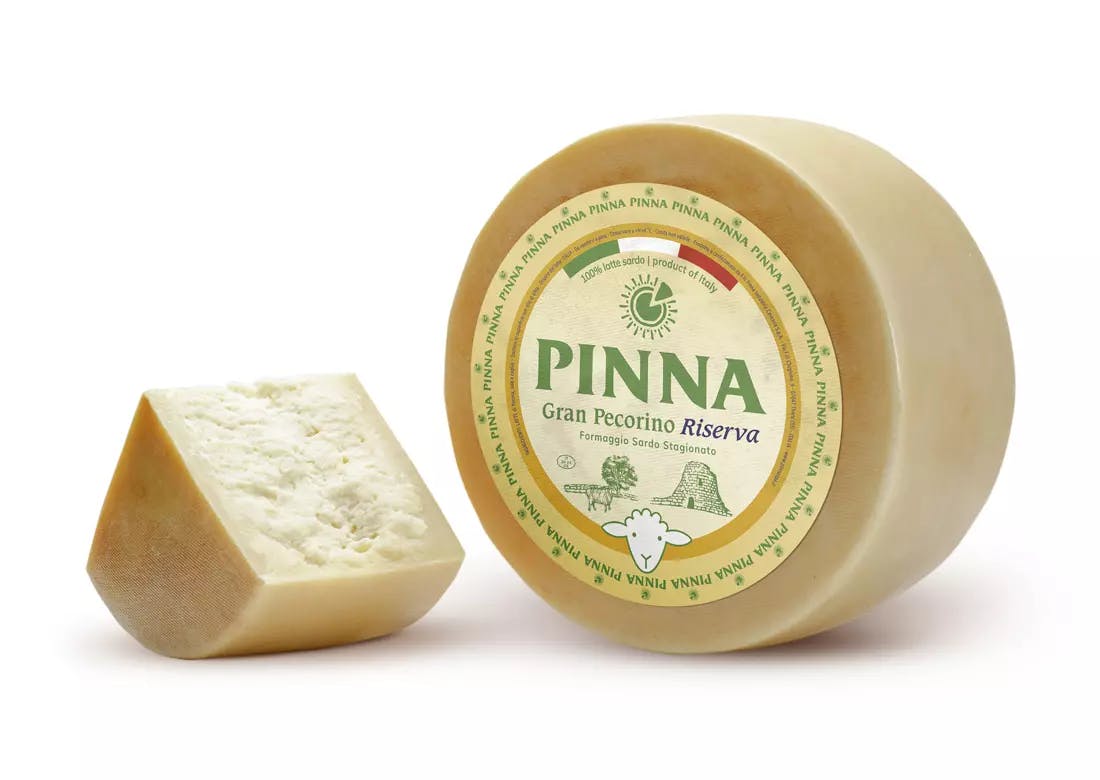 Gran Pecorino Riserva
Sheep

|
Matured

|
Intense
It is our "Gran Riserva", the most precious and refined cheese, a pecorino enjoyable at the table and to be grated, with a long maturing: minimum 18 months up to 24 months of maturing.
It is the fruit of years of research and patient trials. It is made only from sheep milk of Sardinian pastures, salt and rennet. We produce it in large wheels of about 14 kilos. At the end of aging, the rind is smooth and light brown in colour. The paste is hard and compact, antique ivory in colour, with the "crystal" consistency of very long-aged cheeses. You can separate the paste into flakes, it is crumbly when cut and it releases a full and intense aroma.

Its flavour is rich and complex, with the special taste of sheep milk made slightly spicy by aging. It is a splendid cheese enjoyable at the table or to be grated, which in chunks perfectly accompanies bread, red wine and cured meats. Grated on the spot, it gives a special flavour to pasta and rice dishes. In thin flakes it can make a salad special. But it can also be enjoyed in a thousand recipes or with walnuts, with a drizzle of balsamic glaze, with aged cured meats, with fresh fruit and a drizzle of Sardinian honey.
Ingredients
Store in the refrigerator
or in any case in a cool place (around 4-6° C)
NUTRITIONAL INFORMATION
Average values ​​for 100 g of product
of which saturated fatty acids
16,5 g
Question and Answer
Does Gran Pecorino Riserva contain lactose?
Gran Pecorino Riserva Cheese is naturally lactose free. What makes Gran Pecorino Riserva naturally lactose-free is its long aging. Most hard and semi-hard cheeses are lactose-free, it depends on their aging.
How can Gran Pecorino Riserva be tasted?
Our Gran Pecorino Riserva is perfect for a delicate first course of Pasta Cacio e Pepe or "4 formaggi" pasta. Gran Pecorino is really good grated on risotto or pasta dishes with vegetables, it is good for an excellent aperitif, served with balsamic sauce and accompanied by Parma ham or Mortadella di Bologna PGI. Also recommended to be enjoyed as a table cheese or accompanied by blueberry or red fruit jams.
What kind of cheese is Gran Pecorino Riserva?
After years of careful research and experimentation, comes a long-matured Pecorino (minimum 18 months up to 24 months of aging), with a strong but not salty taste, slightly spicy, with an almost sweet finish and with a characteristic scent. A real GREAT CRU produced with a strict selection of sheep's milk coming from the best Sardinian pastures.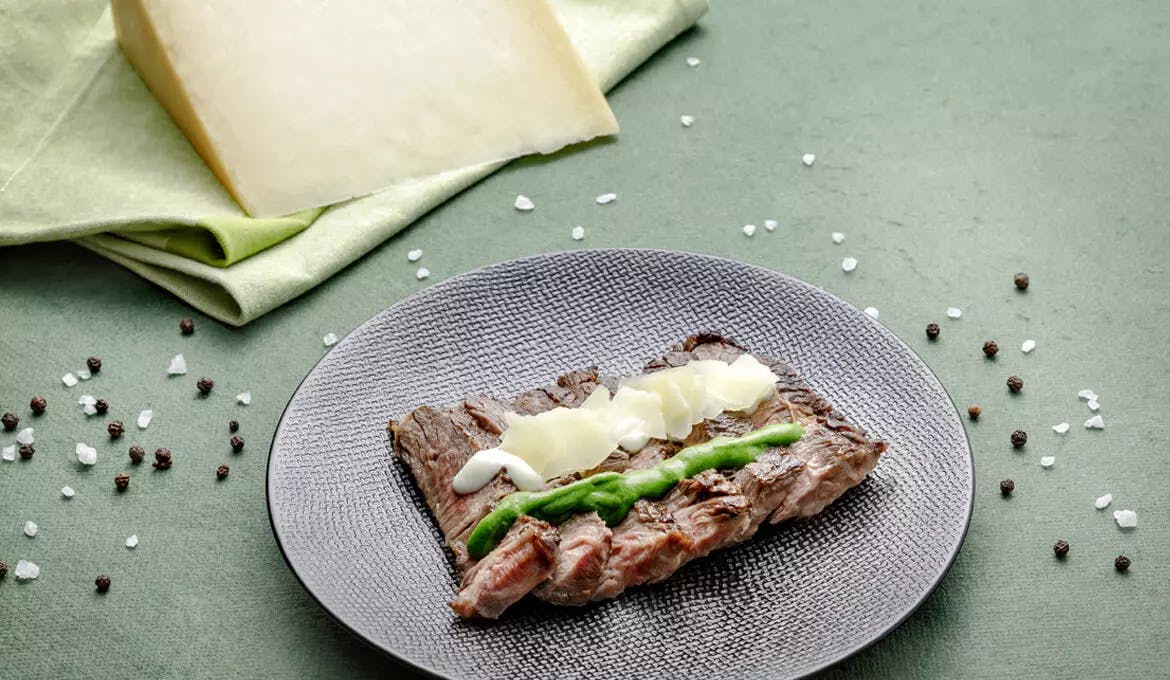 Discover the recipes with the Gran Pecorino Riserva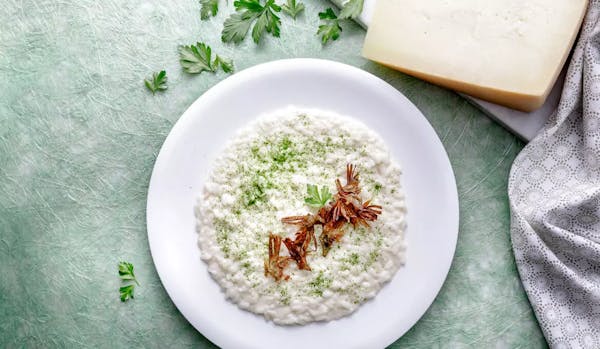 RISOTTO WITH ARTICHOKES AND GRAN PECORINO
60 minutes
Go to the recipe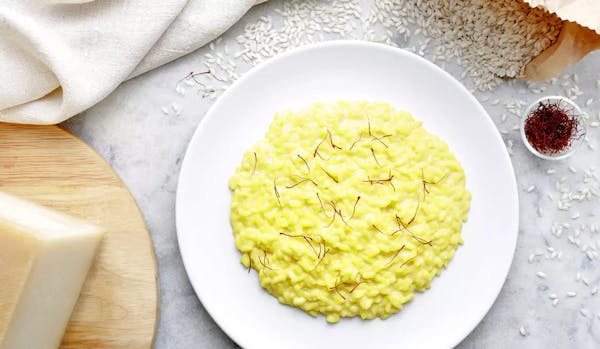 SAFFRON RISOTTO
30 minutes
Go to the recipe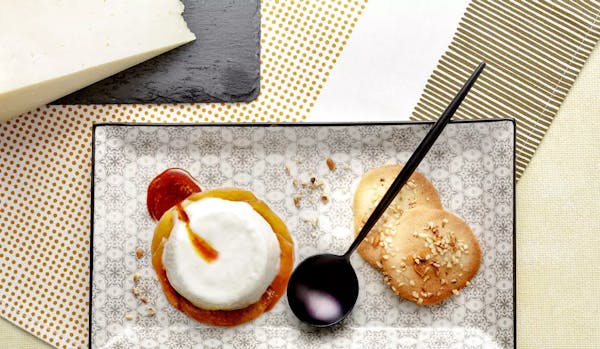 CARAMELIZED PEACHES AND SEMIFREDDO WITH GRAN PECORINO RISERVA
45 minutes
Go to the recipe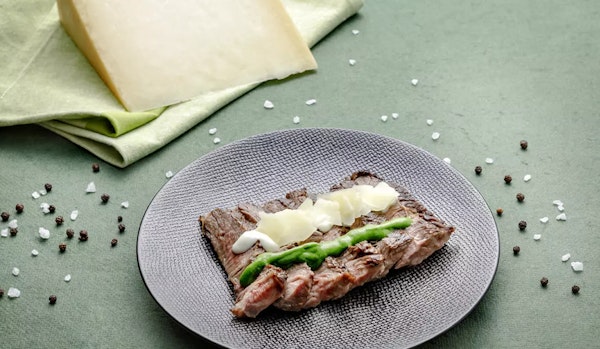 SLICED ANGUS STEAK WITH GRAN PECORINO
15 minutes
Go to the recipe