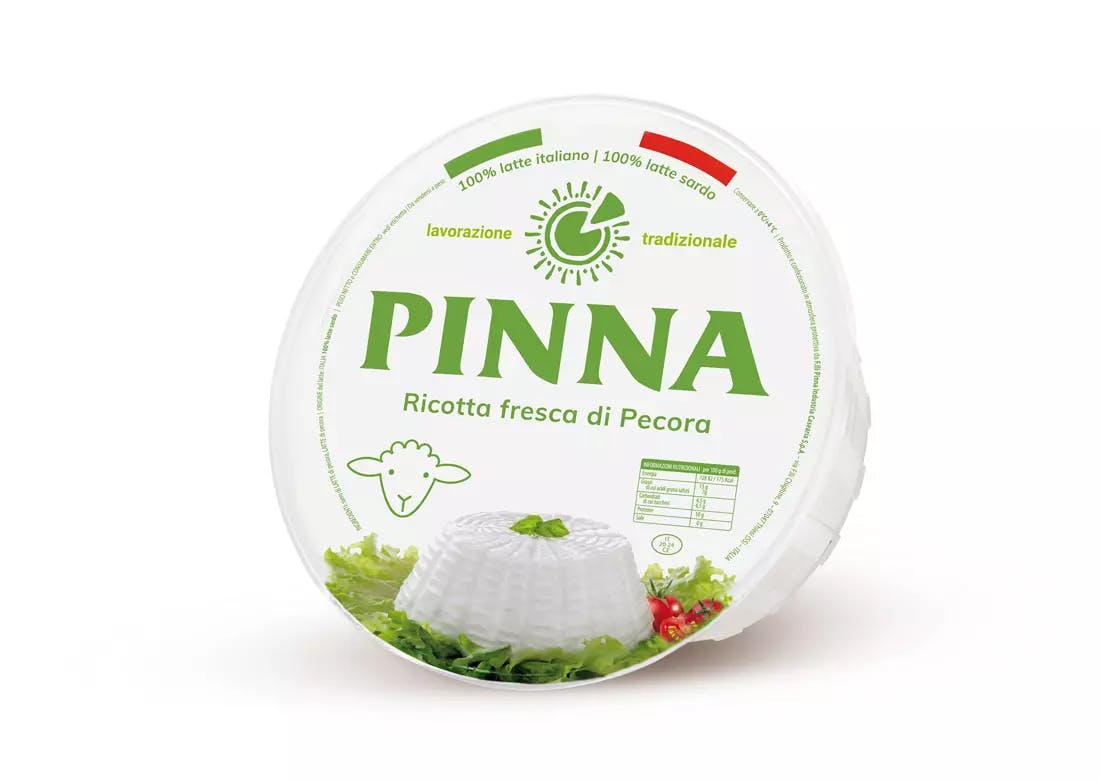 Traditional Fresh Sheep Ricotta
Fresh

|
Delicate

|
Creamy
Our fresh sheep ricotta, "fished by hand" according to tradition, can be tasted already a few hours after preparation, it has a truncated cone shape of about 1.5 kg and a basket-like surface. It is made from sheep milk whey and sheep milk, both of Sardinian pastures. It is pure white, it has an intense milky scent, a creamy and velvety consistency.

The flavour is sweet, very fresh and refined, yet intense and complex.
It is ideal for a healthy and tasty breakfast or snack. As a dessert, it is delicious to be enjoyed with a spoon, with a drizzle of Sardinian honey or with chocolate flakes and a dusting of cocoa. In cuisine it is a special ingredient for a thousand recipes.
Ingredients
Sheep milk whey,
sheep milk
Store in the refrigerator at 0°/+4°C
NUTRITIONAL INFORMATION
Average values ​​for 100 g of product
of which saturated fatty acids
7 g
Question and Answers
What does sheep ricotta contain?
Fresh sheep ricotta of Pinna Formmaggi contains sheep's milk whey and
sheep's milk cream, 100% Sardinian product.
What is sheep cheese good for?
Fresh Sheep Ricotta is good for the whole organism thanks to its contribution of mineral salts, calcium, selenium, phosphorus and zinc, and that of vitamins, especially Vitanine A, B2 and B12.
What is the difference between sheep ricotta and goat ricotta?
The substantial difference between sheep Ricotta and goat Ricotta, in addition to the raw material, it's their flavor. Fresh sheep milk ricotta has a sweet and gentle flavor, goat milk ricotta has a flavour marked and intense. The consistency, on the other hand, is creamy for both.
Which Ricotta can be eaten on a diet?
How many sugars does ricotta contain?
Sheep ricotta usually contains around 5 grams of sugar. Goat ricotta, on the other hand, contains about 4 grams of sugars.
What kind of ricotta is used for desserts?
For desserts, sheep's milk ricotta is usually preferred, because it gives a more creamy and authentic flavor. For traditional recipies in many Italian regions in fact, is very important the use of sheep's milk riotta. Just think to Neapolitan pastiera, Sicilian cannoli, calzone with ricotta made in Puglia or Sardinian pardulas.
Which is the lightest ricotta?
The lightest ricotta is made from cow's milk. But despite what we think, sheep's milk ricotta has a high digestibility, with values very close to cow's milk ricotta. Both are in fact rich in proteins (in particular sheep milk ricotta), calcium and phosphorus and provide a good content of vitamins A and B12.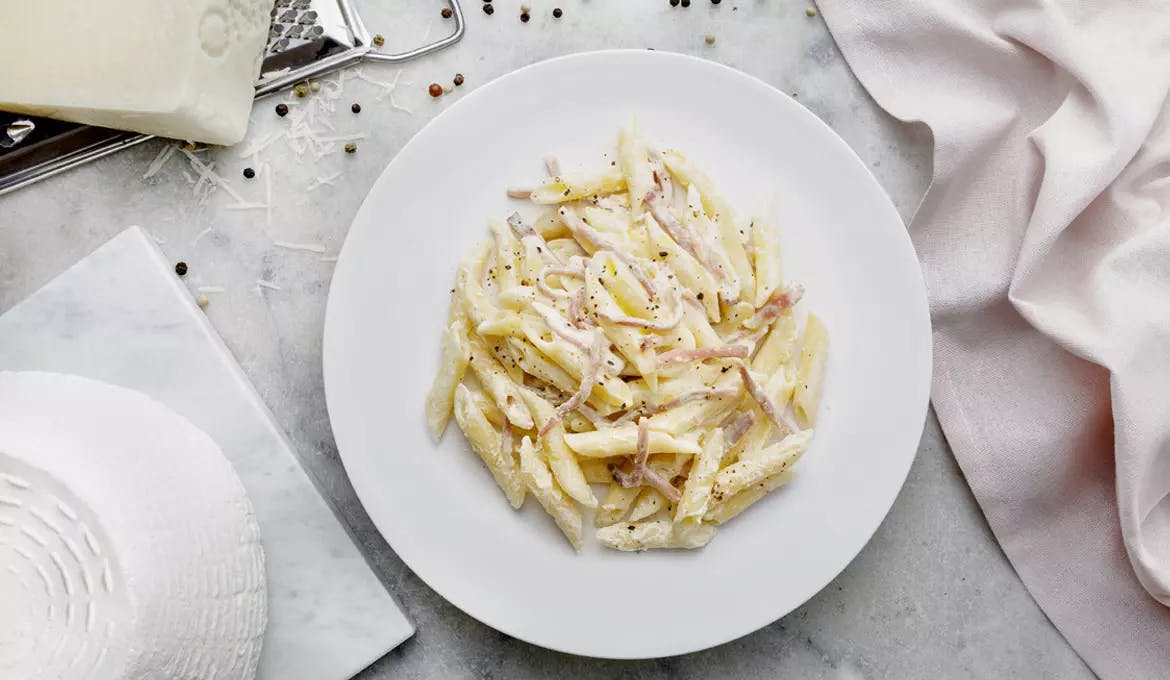 Discover the recipes with the Traditional Fresh Sheep Ricotta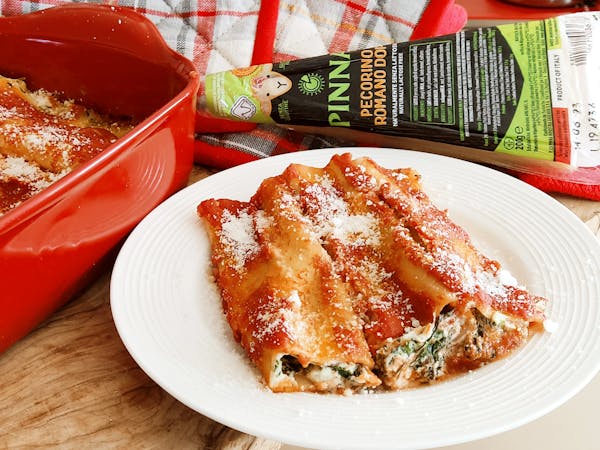 Cannelloni stuffed with ricotta and spinach
40 minutes
Go to the recipe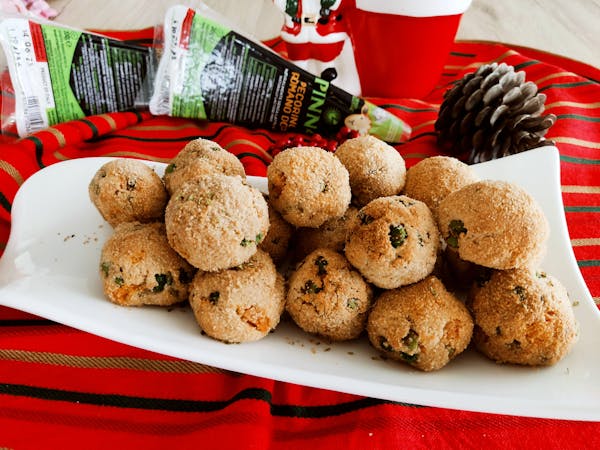 Ricotta and vegetable meatballs
25 minutes
Go to the recipe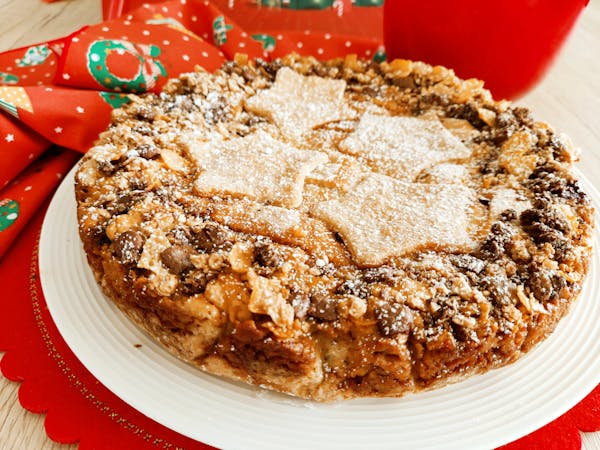 Ricotta tart with jam
30 minutes
Go to the recipe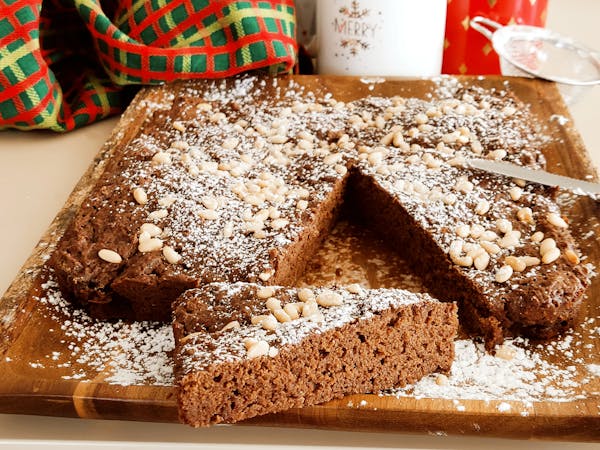 Ricotta And Chocolate Cake
30 minutes
Go to the recipe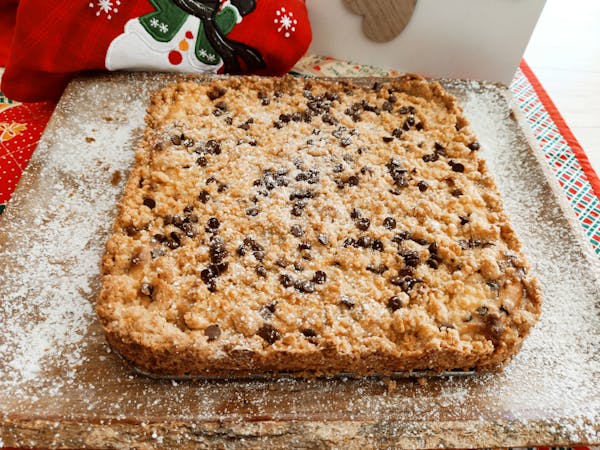 40 minutes
Go to the recipe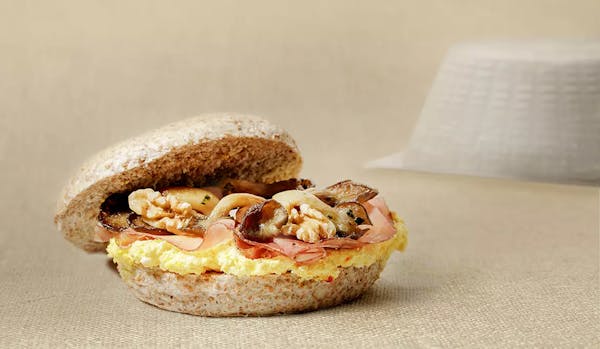 SANDWICH WITH SPECK, RICOTTA, MUSHROOMS AND WALNUTS
15 minutes
Go to the recipe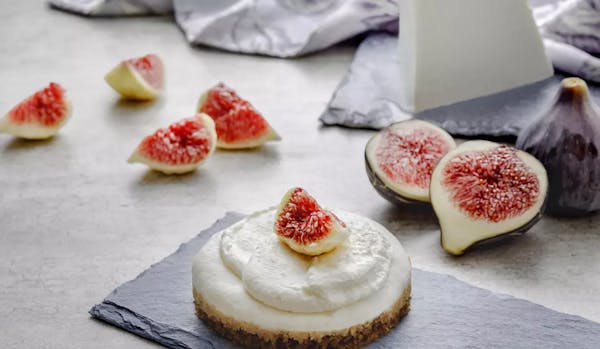 FIGS CHEESECAKE WITH RICOTTA
60 minutes
Go to the recipe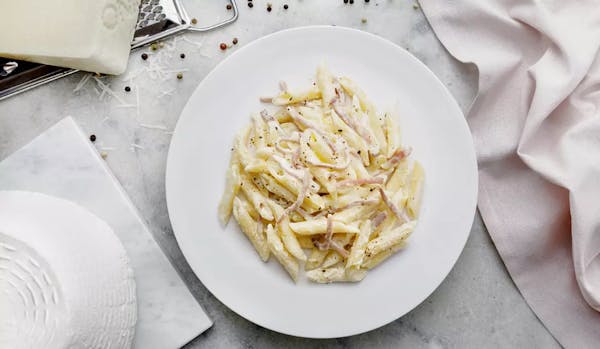 PENNE WITH SPECK AND RICOTTA
30 minutes
Go to the recipe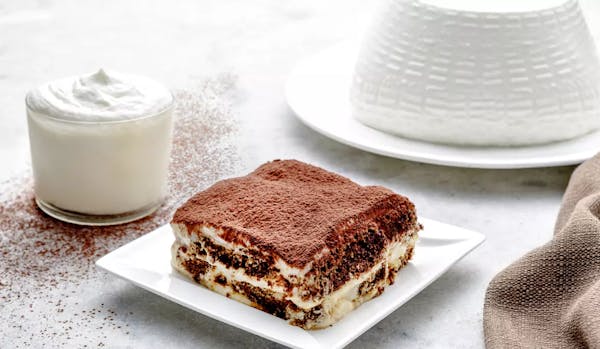 Tiramisù
30 minutes
Go to the recipe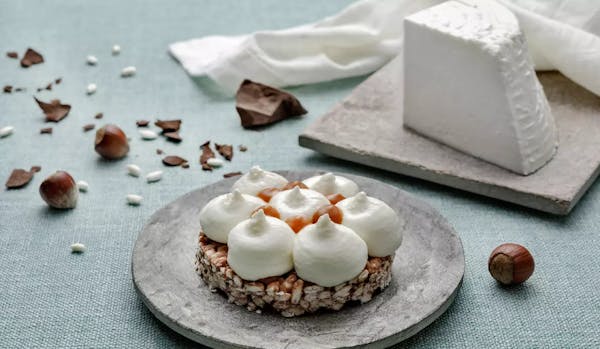 RICOTTA COLD CAKE
15 minutes
Go to the recipe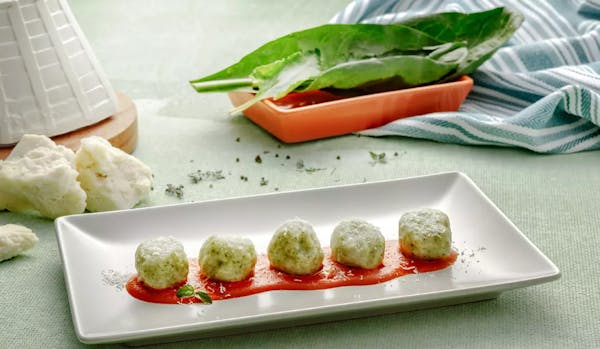 GNOCCHI WITH FRESH RICOTTA AND FIELD HERBS
30 minutes
Go to the recipe