Brigante

200 g

Candied figs

4

Orange honey

150 gr

Sugar

80 g

Pistachios

100 g

Water

250 g

Lemon

1 peel

Mint

2 leaves

Salt

to taste
Method
1
For this recipe you can choose to buy already candied figs or to make them at home.
2
If you want to make candied figs, cut them in half and put them in glass jars.
3
In a small pot, bring honey to a boil with 50 g of water and sugar.
4
Pour the mixture on the figs cut in half and close the lid of the jar, leave it to candy for a week in the fridge.
The sauce
1
Toast the pistachios and, with the help of a blender, make a sauce with the help of a little water.
Compose the plate with figs and cheese
1
Cut the Brigante into regular slices and the candied figs into wedges.
2
Place a slice of Brigante on a plate together with two halves of candied figs, cut into wedges.
3
Finish garnishing the dish by pouring the pistachio sauce on one side.
4
This recipe is an excellent cold appetizer with figs, to be prepared in advance for a dinner or lunch.
RECIPE BY: Luisa Bayre and her staff
Share this recipe
Discover the recipes with the Brigante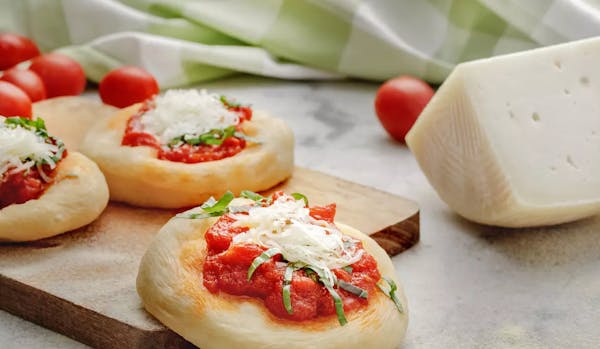 FRIED PIZZA WITH BRIGANTE AND TOMATO
60 minutes
Go to the recipe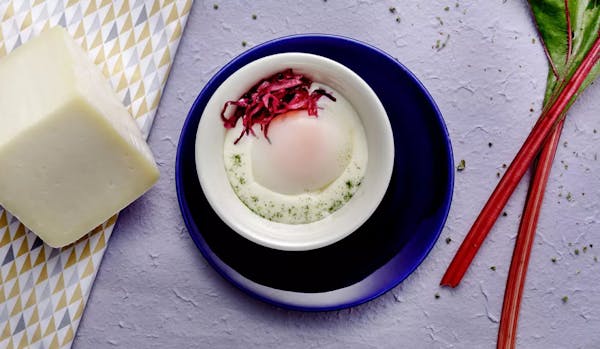 PUREED BRIGANTE SOUP WITH POACHED EGG
15 minutes
Go to the recipe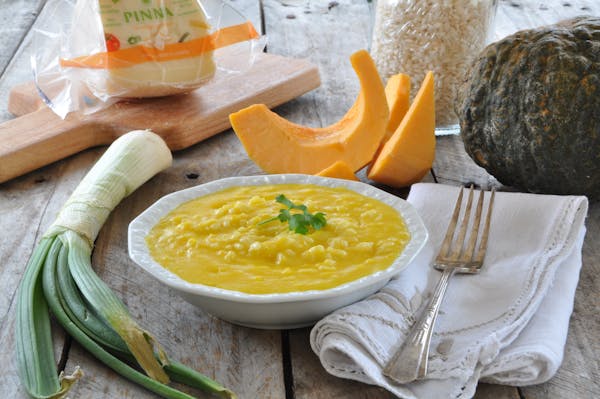 30 minutes
Go to the recipe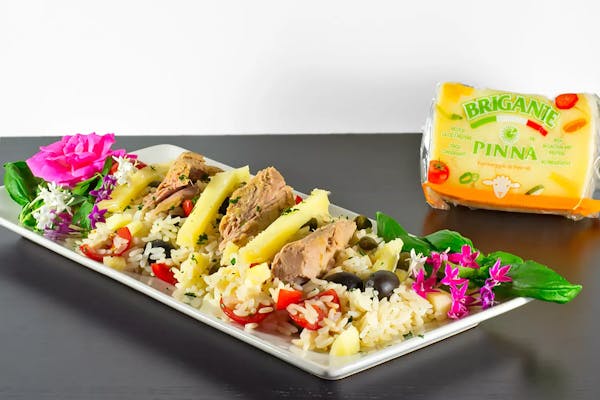 15 minutes
Go to the recipe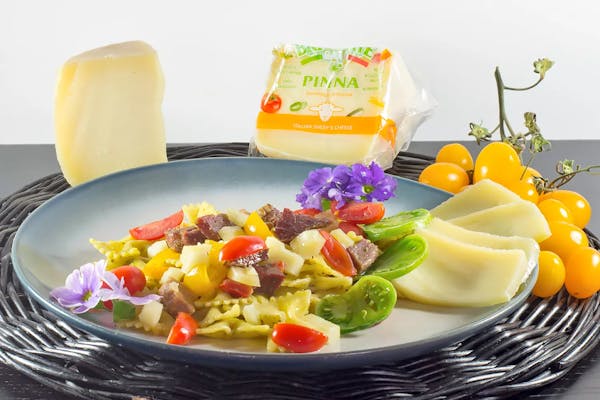 15 minutes
Go to the recipe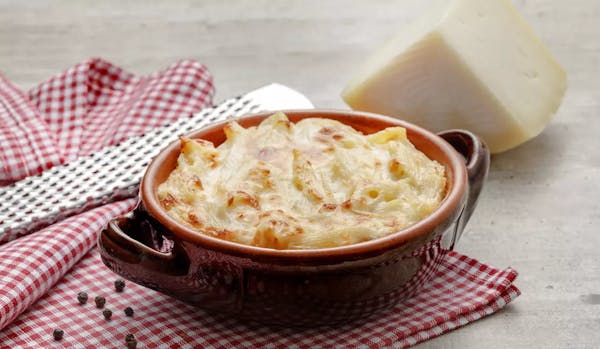 PASTA & CHEESE WITH BRIGANTE
30 minutes
Go to the recipe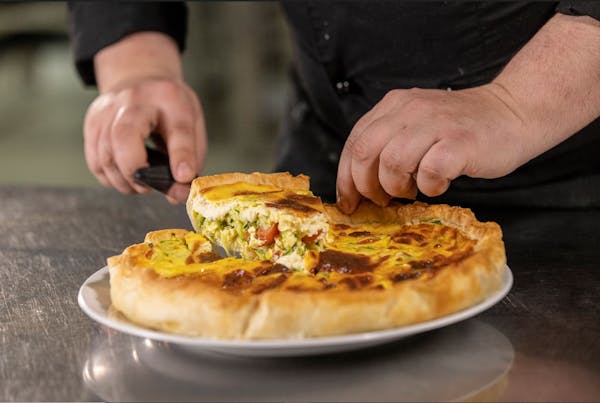 Torta salata Brigante zucchine e pomodorini
60 minutes
Go to the recipe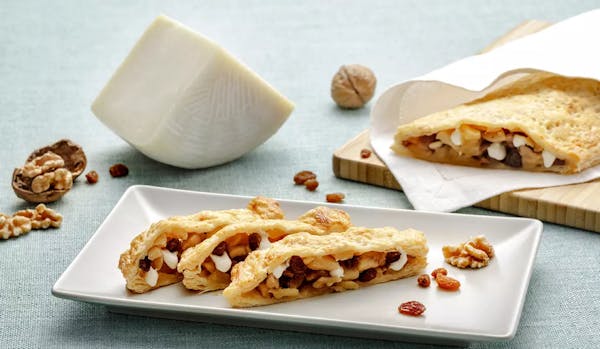 STRUDEL WITH BRIGANTE, APPLE AND DRIED FRUIT
30 minutes
Go to the recipe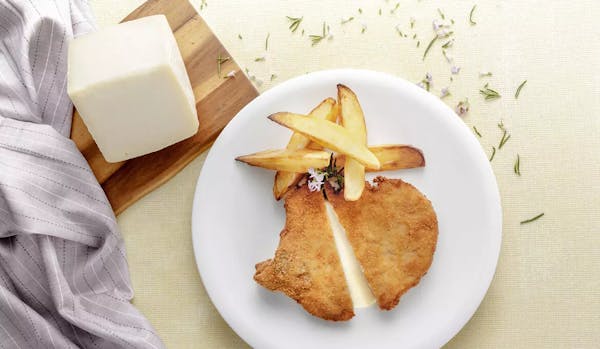 BRIGANTE RIBS
30 minutes
Go to the recipe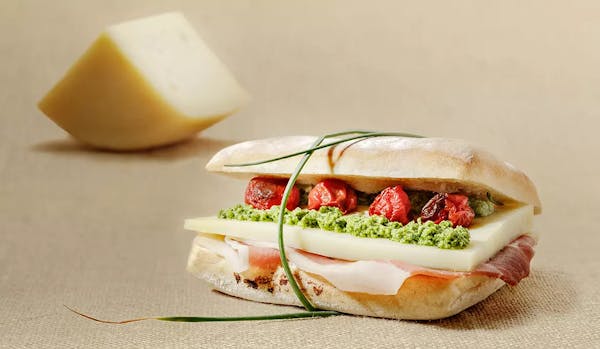 ITALIAN
15 minutes
Go to the recipe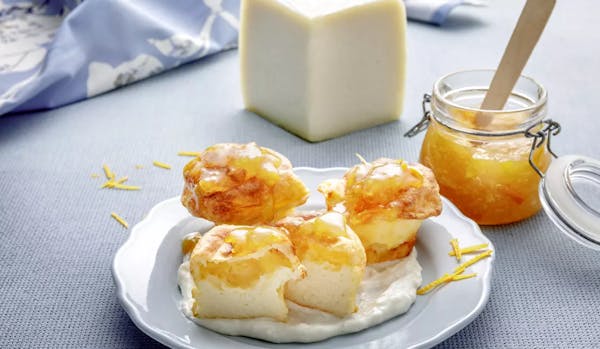 CHEESE SOUFFLÉ WITH BRIGANTE
45 minutes
Go to the recipe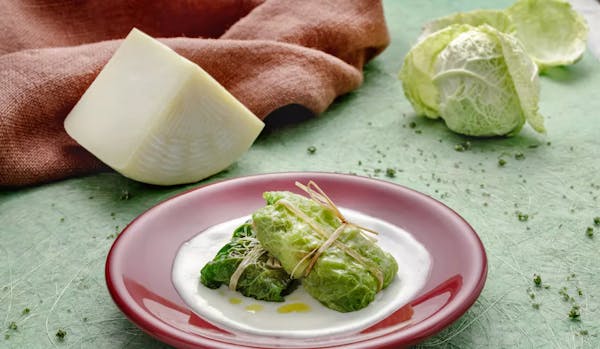 FAGOTTINI WITH SAVOY CABBAGE AND COTECHINO AND BRIGANTE
30 minutes
Go to the recipe
BRIGANTE WITH CANDIED FIGS WITH ORANGE HONEY
30 minutes
Go to the recipe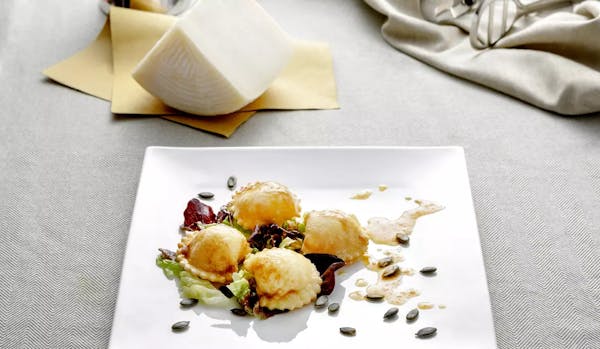 BRIGANTE RAVIOLI WITH SALAD AND PUMPKIN SEEDS
45 minutes
Go to the recipe