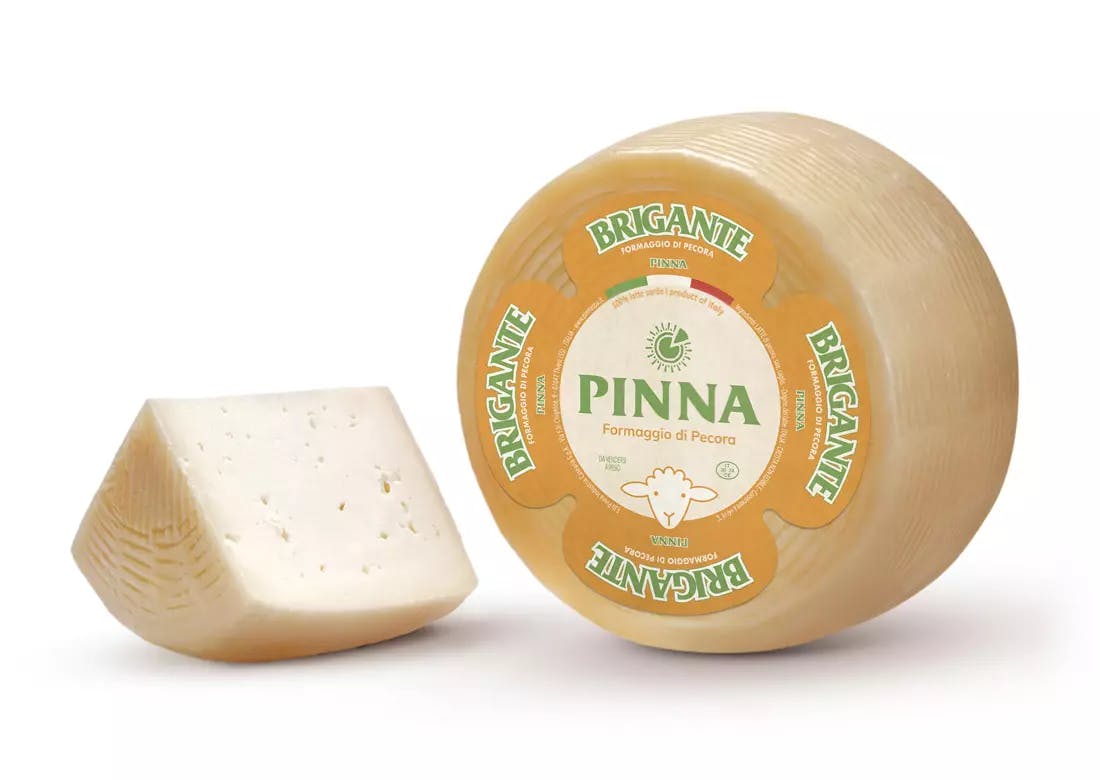 It is our most popular cheese, the best-selling Sardinian fresh sheep cheese in Italy. It is made only from whole sheep milk of Sardinian pastures and it matures in just 20-25 days. The rind is light yellow, striped, treated on the surface with a preservative that protects it from mould. The paste is cream-coloured, soft, with slight holes. It tastes and smells like milk, it is soft to cut into appetizing slices or cubes.

It comes from the Sardinian tradition, but its recipe is our own creation: it is fresh, scented with milk, with a perfect balance between delicacy and flavour thanks to its so short ripening time. Due to its shortness, its maturing requires absolute care and attention.

Brigante was born to bring the special flavour of Sardinian sheep cheese to the tables every day and on every occasion. It is perfect for a light meal or a snack, in cuisine it becomes part of a thousand recipes. It gives a special touch to sandwiches, salads or a tasty baked lasagna. By itself it can be a quick and tasty snack or it can give substance to a platter of cheeses and cold cuts at aperitif time.
Ingredients
Pasteurized sheep milk,
salt (n.q. salted by wet way),
rennet (<1%)
Store in the refrigerator
or in any case in a cool place (around 4-6° C)
NUTRITIONAL INFORMATION
Average values ​​for 100 g of product
of which saturated fatty acids
15,9 g
Question and Answer
How Pecorino Brigante cheese was born?
Fresh sheep milk cheese Brigante was born in our company located in Thiesi, Sardinia. It is a fresh and sweet pecorino cheese that matures at least 20/25 days. Today Brigante is no longer produced only in its classic version but also in its variants with black pepper, with truffle, with saffron and black pepper, with red peppers and the lactose-free version.
Check out complete line.
Pecorino Brigante cheese is indicated for pregnant women?
Our fresh sheep cheese Brigante is suitable for pregnant women, as well as all other soft and mild sheep cheeses. This is because, thanks to the pasteurization and the high temperatures reached during the manufactuing process, pathogenic bacteria are completely eliminated from the cheese.
Does Pecorino Brigante cheese contain lactose?
Our fresh sheep milk cheese Brigante is also produced in its lactose-free version. Since this is a fresh and unripened cheese, to obtain lactose-free Brigante is used the enzyme "lactase" which allows lactose to transform into two simpler sugars: glucose and galactose. Lactose-free Brigante is also easily digestible.
Check out [Lactose-free Brigante]
(https://www.pinnaformaggi.it/it/prodotti/brigante-senza-lattosio/).
How many calories does Brigante cheese contain?
Our fresh sheep's milk Brigante cheese contains 340.4 Kcal per 100 grams of product. To burn calories of 100 gr. of Birgante you could cycle half an hour, you could run 35 minutes or you could clean your house for about two hours.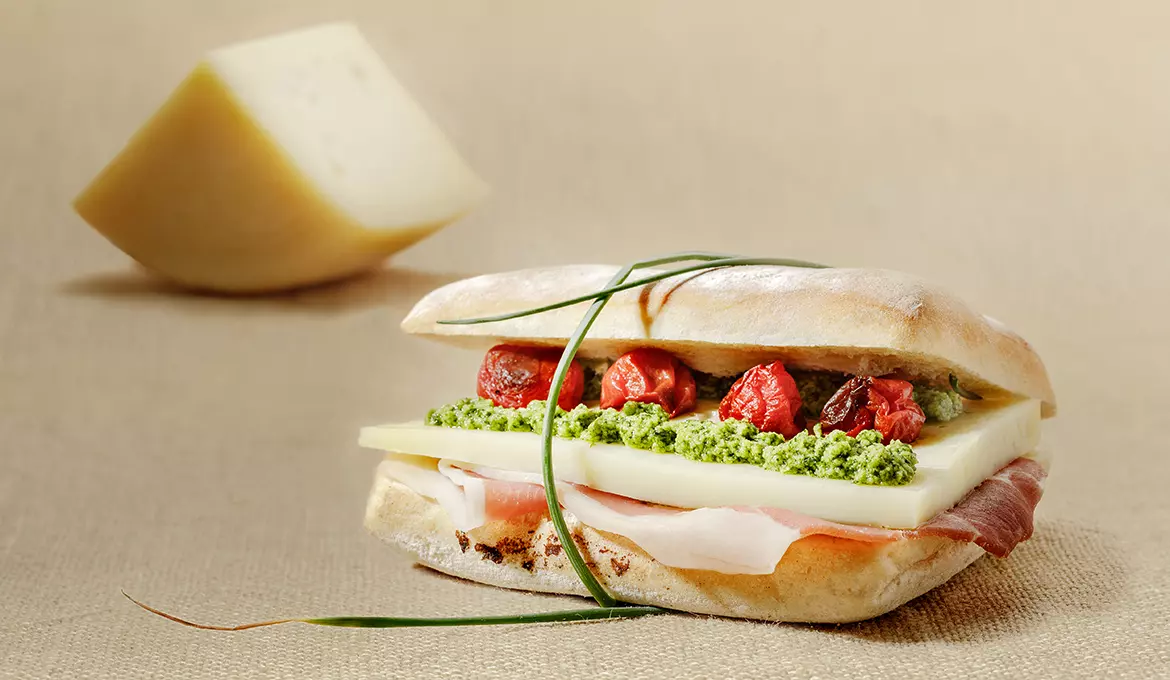 Discover the recipes with the Brigante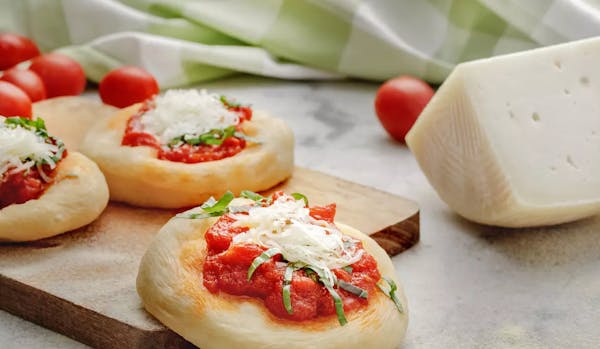 FRIED PIZZA WITH BRIGANTE AND TOMATO
60 minutes
Go to the recipe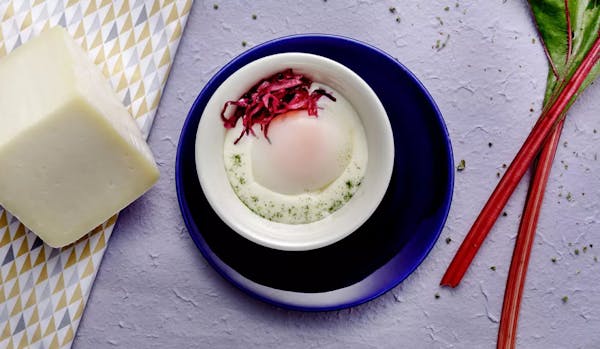 PUREED BRIGANTE SOUP WITH POACHED EGG
15 minutes
Go to the recipe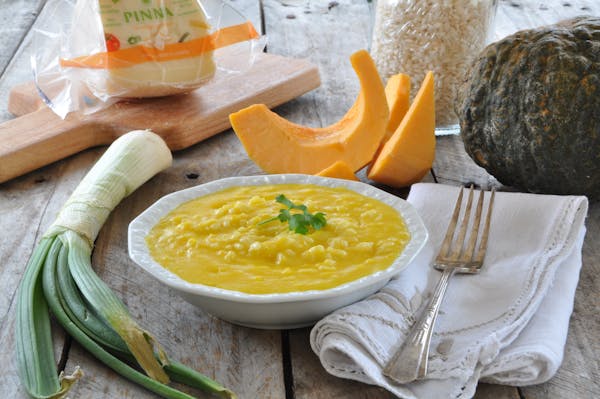 30 minutes
Go to the recipe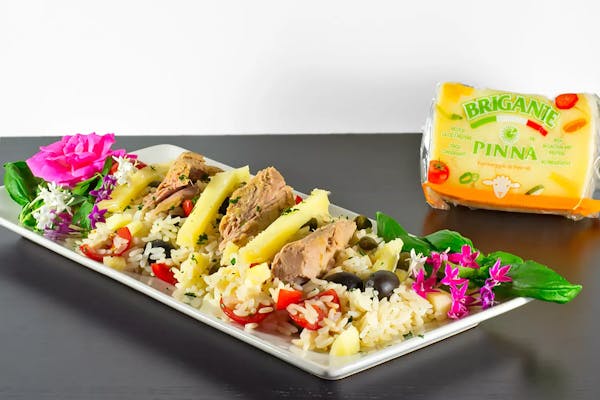 15 minutes
Go to the recipe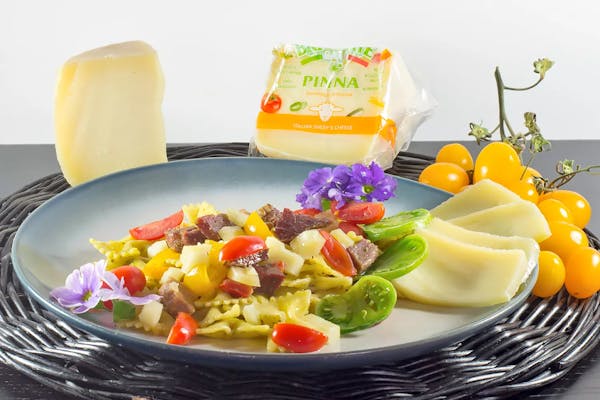 15 minutes
Go to the recipe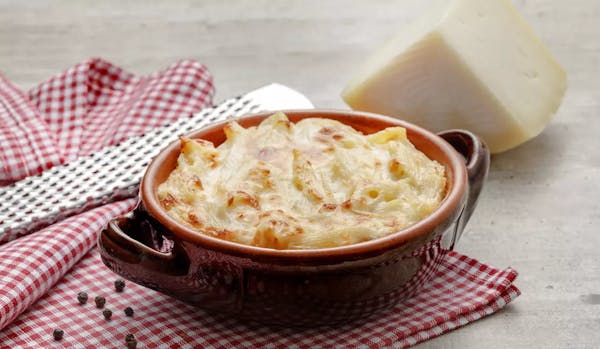 PASTA & CHEESE WITH BRIGANTE
30 minutes
Go to the recipe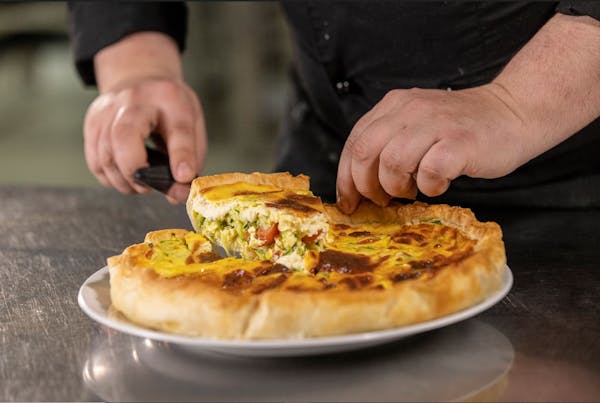 Torta salata Brigante zucchine e pomodorini
60 minutes
Go to the recipe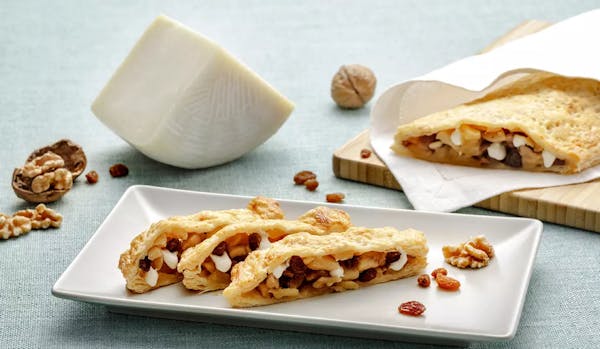 STRUDEL WITH BRIGANTE, APPLE AND DRIED FRUIT
30 minutes
Go to the recipe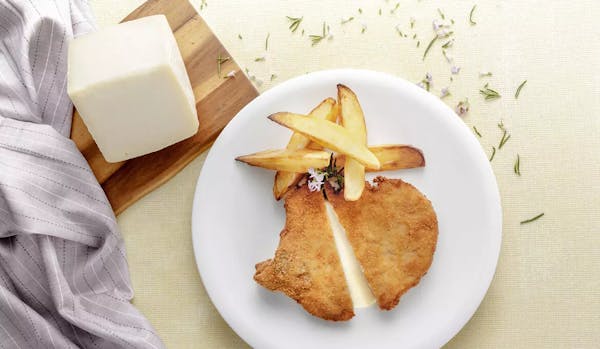 BRIGANTE RIBS
30 minutes
Go to the recipe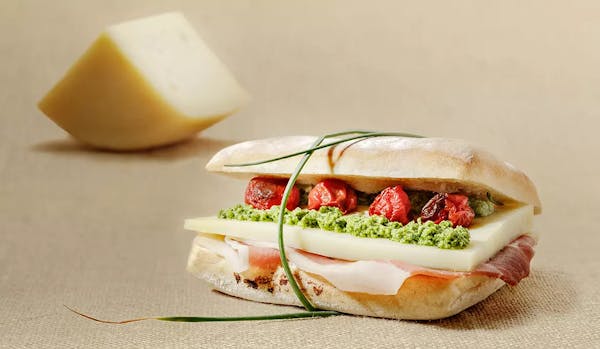 ITALIAN
15 minutes
Go to the recipe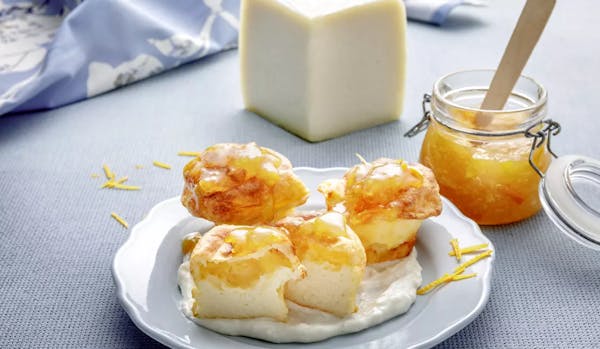 CHEESE SOUFFLÉ WITH BRIGANTE
45 minutes
Go to the recipe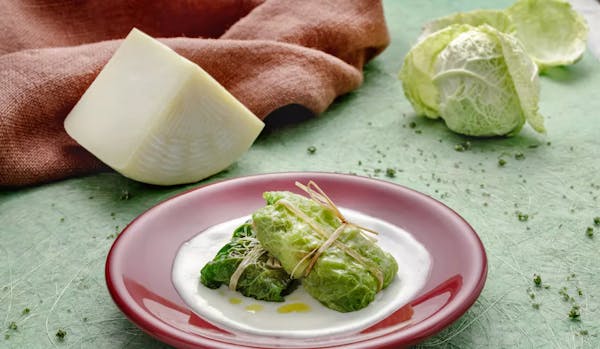 FAGOTTINI WITH SAVOY CABBAGE AND COTECHINO AND BRIGANTE
30 minutes
Go to the recipe
BRIGANTE WITH CANDIED FIGS WITH ORANGE HONEY
30 minutes
Go to the recipe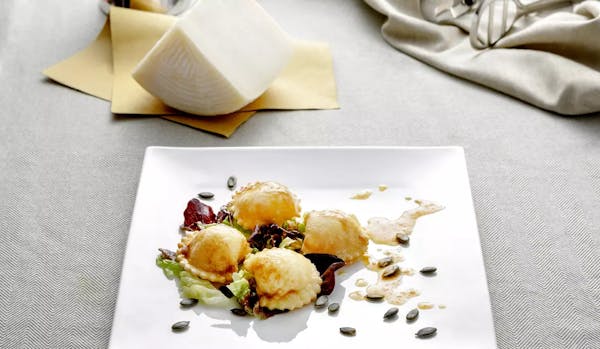 BRIGANTE RAVIOLI WITH SALAD AND PUMPKIN SEEDS
45 minutes
Go to the recipe