For the crumble
Mixed dried fruit

30 g

Flour

270 g

Butter

50 g

Brown sugar

40 g

Vanilla bean

½
For the mousse
Fiore Sardo PDO

120 g

Egg yolks

80 g

Limoncello

50 g

Sugar

120 g

Icing sugar

100 g

Cream

0,5 l

Isinglass

4 sheets

Melted butter

40 g
For the coulis
Raspberries

40 g

Sugar

10 g
Method
The crumble
1
On a baking tray, arrange the following ingredients: flour, butter, brown sugar, dried fruit, half a vanilla bean and a pinch of salt, mix them and form a sort of sand.
2
Bake in the oven at 160° for 15/20 minutes.
The mousse
1
In a large bowl, beat the egg yolks, add sugar, Fiore Sardo cheese, melted butter and limoncello.
2
Separately, whip the cream, while whipping add icing sugar little by little and at the end the lemon zest.
3
Soak the isinglass in a bowl of water.
4
Finally, combine the 2 mixtures by adding the isinglass previously immersed in water and squeezed.
5
Fill a pastry bag with uniform and frothy mixture and let rest in the fridge.
The raspberry coulis
1
Put the raspberries in a saucepan and let them dry out over low heat for a few minutes, until they have lost their water.
2
Then add the sugar and mix with a whisk until you get a uniform sauce, let it cook for a few minutes always over low heat.
Compose the dessert
1
Arrange the cheese mousse with the pastry bag on the bottom of a glass or in a small bowl, then with a teaspoon make a layer of coulis and one of crumble, repeat the procedure, two layers are enough.
RECIPE BY: Luisa Bayre and her staff
Share this recipe
Discover the recipes with the Fiore Sardo PDO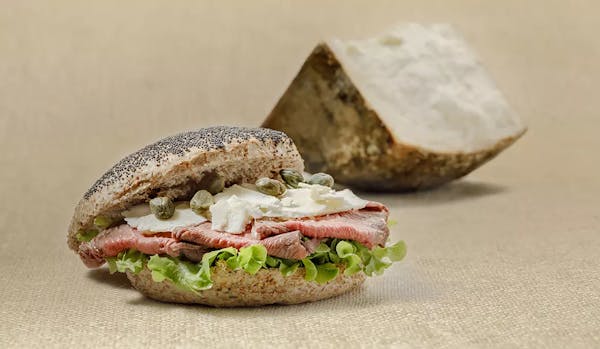 FIORE SARDO SANDWICH
15 minutes
Go to the recipe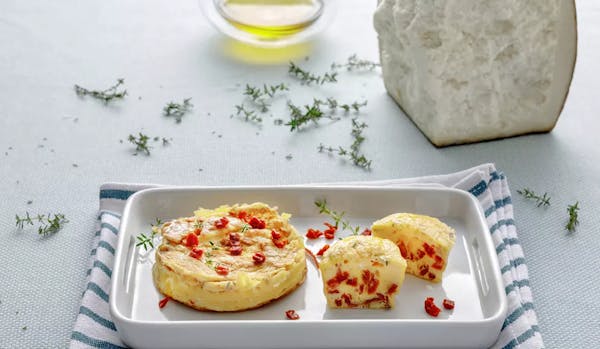 OMELETTES WITH DRIED TOMATOES, FIORE SARDO AND THYME
45 minutes
Go to the recipe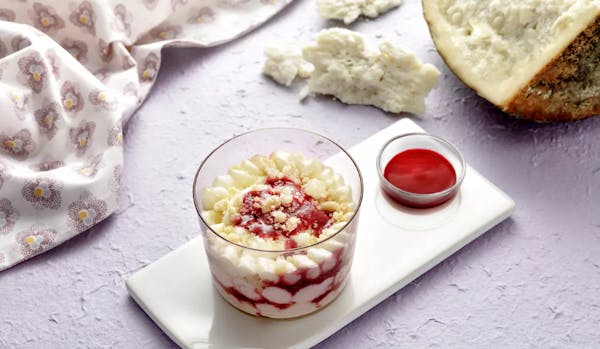 FIORE SARDO MOUSSE AND RASPBERRY COULIS
30 minutes
Go to the recipe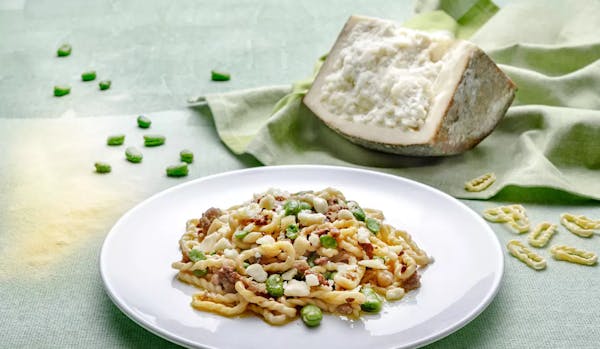 LORIGHITTAS WITH SAUSAGE AND FIORE SARDO
30 minutes
Go to the recipe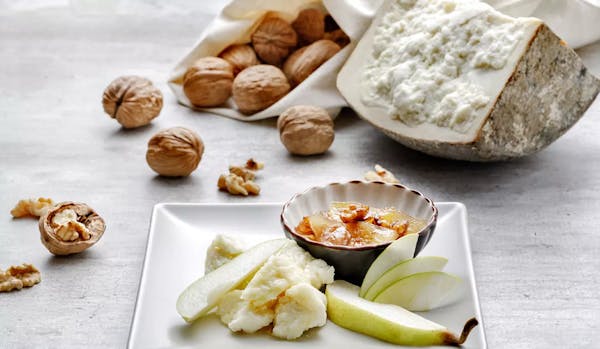 PEAR AND WALNUT FIORE SARDO
15 minutes
Go to the recipe