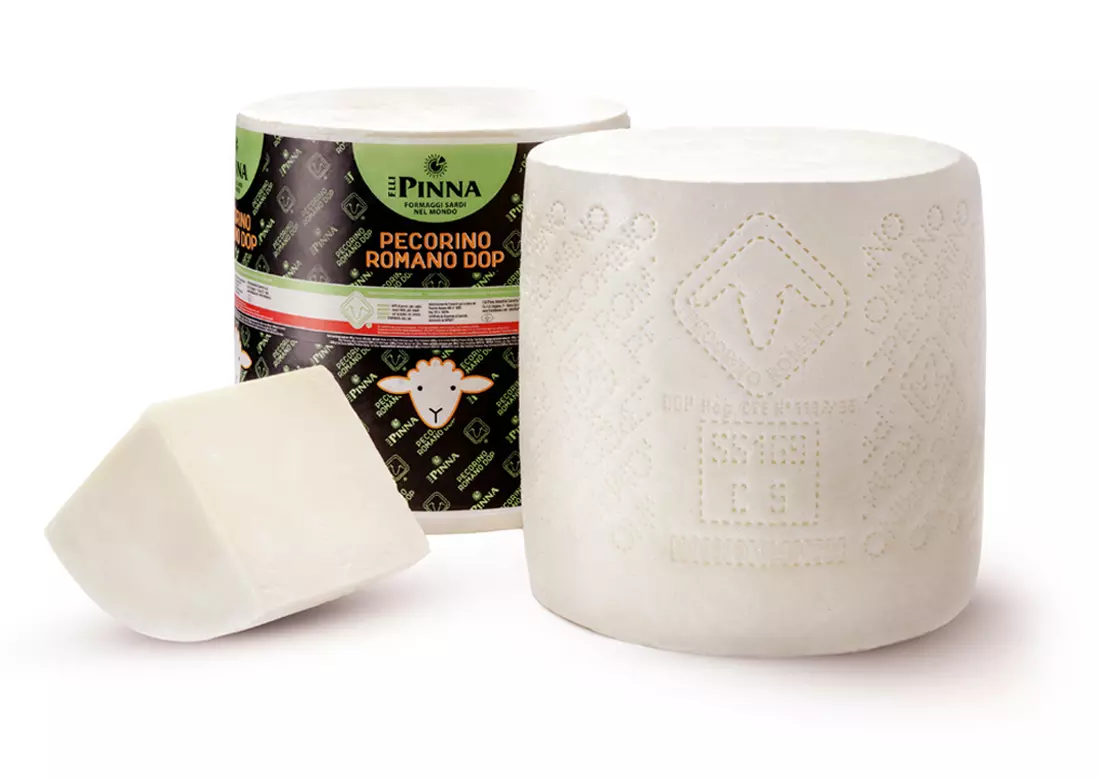 The protagonist of this recipe: Pecorino Romano PDO
Presentation
Lasagna is one of the most loved dishes in Italy, present in every Sunday lunch or during the holidays. It can be prepared in its classic version, or as in this case with artichokes and pecorino cheese to surprise your guests. Discover the simple recipe now and amaze with this good and gooey pecorino lasgna.
Fresh or dry lasagna

250 gr

Artichokes

9/10

Milk

500 gr

Flour

50 gr.

Butter

30 gr.

Nutmeg

q.b.

Garlic

1 spicchio

Olive oil

q.b.

Pecorino Romano PDO

150 gr.

black pepper

q.b.

Salt

q.b.
Method
1
Prepare the béchamel: melt the butter and mix it quickly with the sifted flour. Then pour the milk at room temperature, mix until it comes to a slight boil and cook for 15/20 minutes. Finally add nutmeg and a pinch of salt.
2
Clean the artichokes, cut one half roughly, the other into thin slices
3
Sauté the garlic and olive oil, add the coarsely chopped artichokes, mix and after a few minutes add water at room temperature until they are completely covered. Simmer over high heat for 15/20 minutes.
4
Blend well the artichokes cooked in their cooking water, if the sauce is too liquid it will be enough cook it over high heat for 5 minutes, then add salt and pepper.
5
Frying the finely chopped artichokes over high heat will give the lasagna a crunchy note.
6
Assemble the lasagna: brush the base of the pan with the béchamel and artichoke sauce. Arrange the fresh lasagna, season it with béchamel, artichoke sauce and crunchy artichokes.
7
Grate the naturally lactose-free Pinna pecorino romano dop and season lasagna generously. Continue following the same order making many layers up to fill the tray.
8
Bake the lasagna at 180 g for 10/15 minutes. If you use dry and not fresh lasagna they will take 30/40 minutes.
Ricetta di : Miss Mambo Kitchen
Share this recipe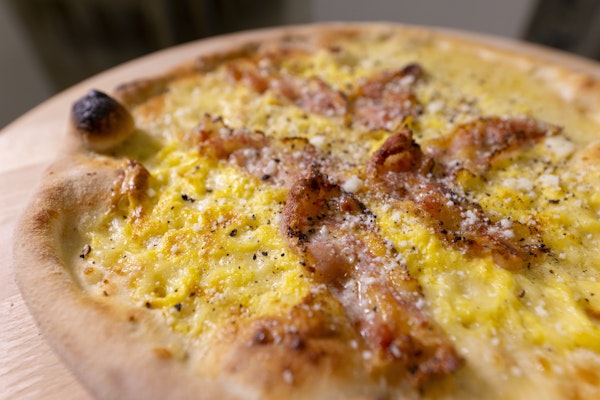 10 minutes
Go to the recipe
10 minutes
Go to the recipe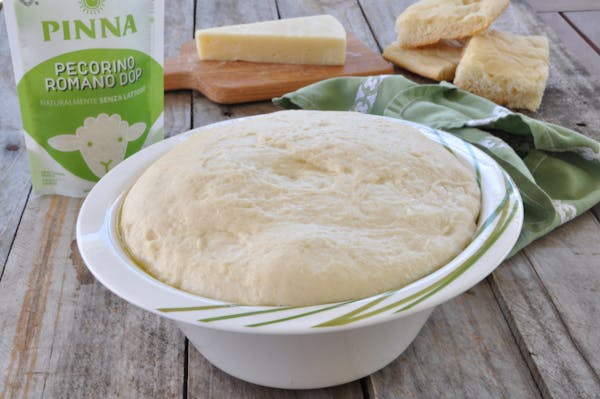 120 minutes
Go to the recipe
2 minutes
Go to the recipe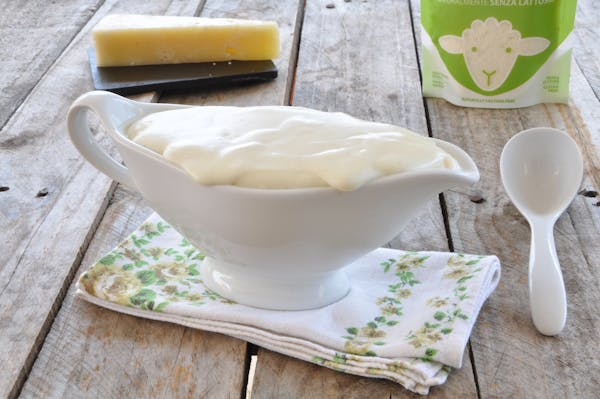 15 minutes
Go to the recipe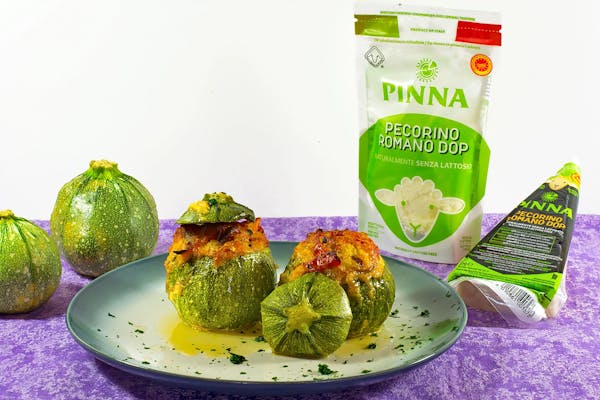 15 minutes
Go to the recipe
30 minutes
Go to the recipe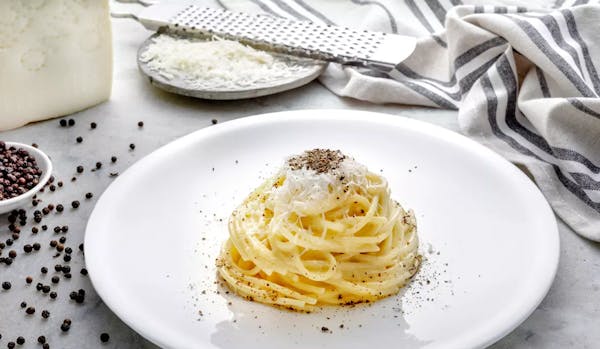 SPAGHETTI WITH CHEESE AND PEPPER
30 minutes
Go to the recipe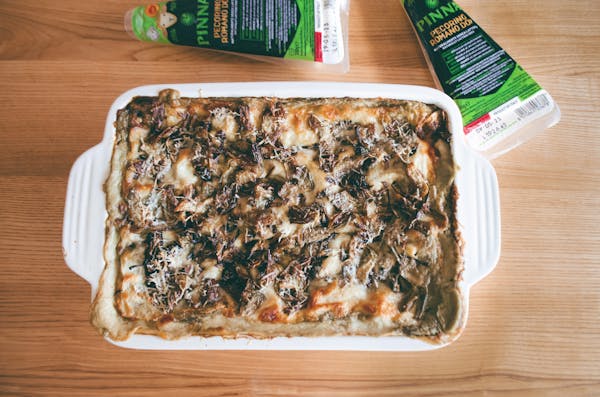 Lasagna Artichokes and Pecorino
40 minutes
Go to the recipe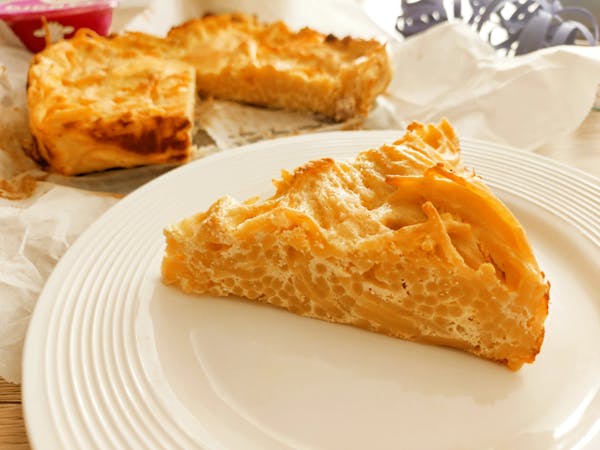 Spaghetti Frittata
30 minutes
Go to the recipe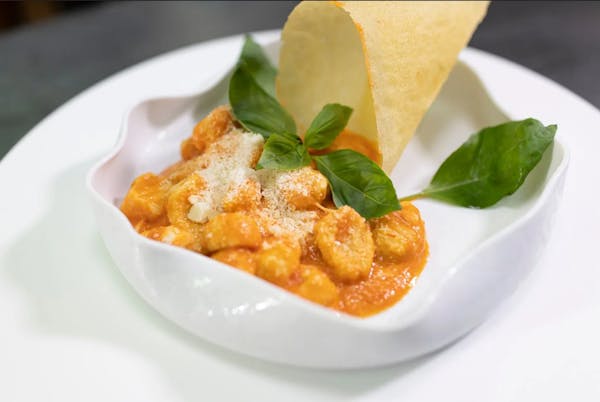 Gnocchi Sorrentine style
30 minutes
Go to the recipe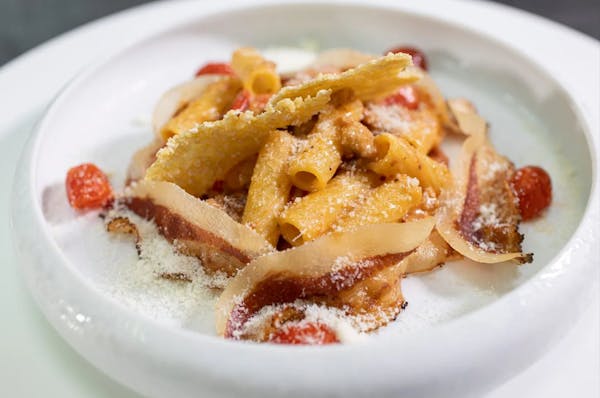 Pasta alla Zozzona
25 minutes
Go to the recipe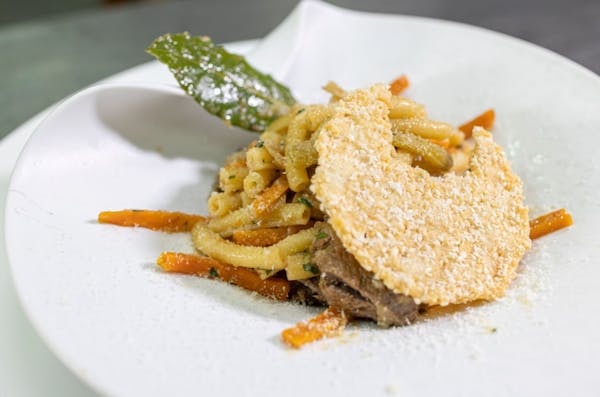 Pasta alla Genovese
20 minutes
Go to the recipe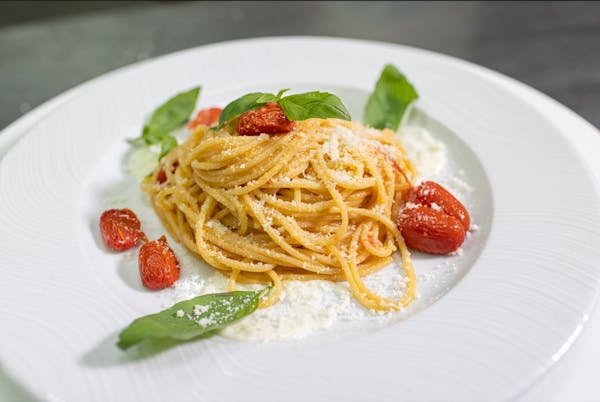 Pasta allo scarpariello
15 minutes
Go to the recipe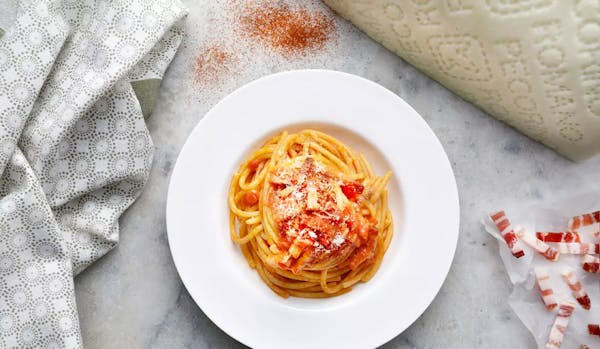 SPAGHETTI ALL'AMATRICIANA
45 minutes
Go to the recipe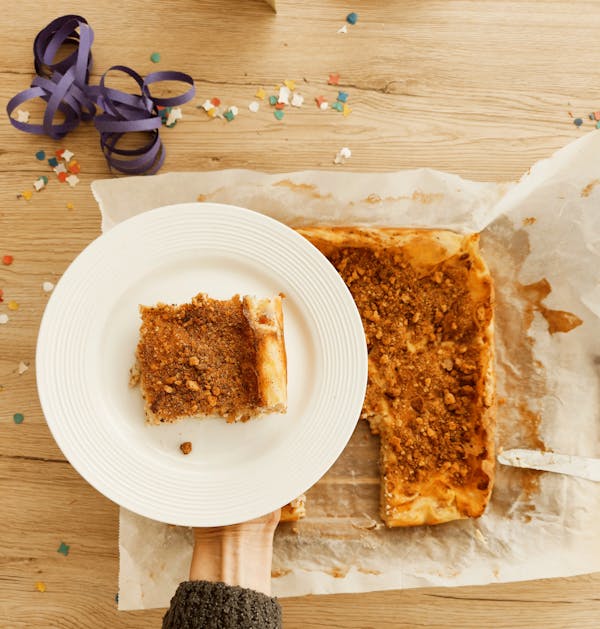 20 minutes
Go to the recipe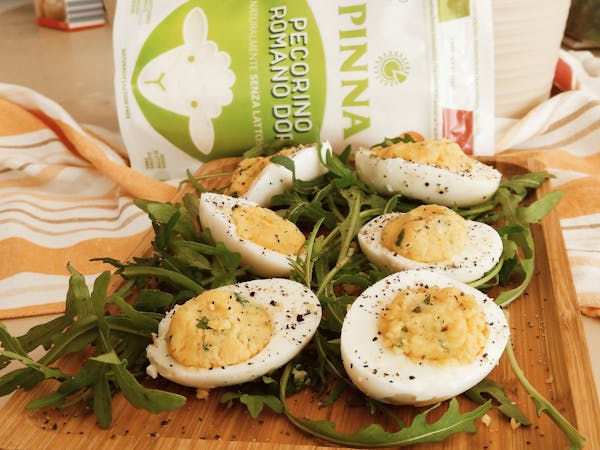 10 minutes
Go to the recipe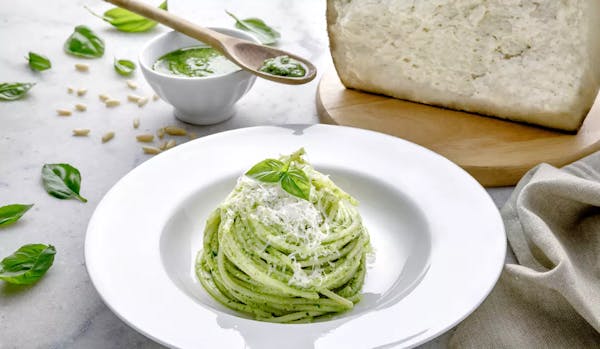 SPAGHETTI WITH PESTO SAUCE
30 minutes
Go to the recipe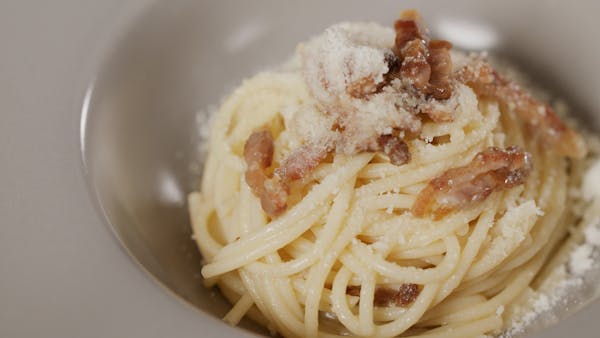 Spaghetti alla Gricia
10 minutes
Go to the recipe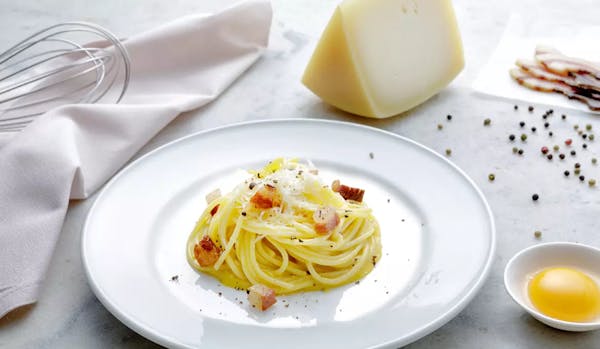 PASTA ALLA CARBONARA
30 minutes
Go to the recipe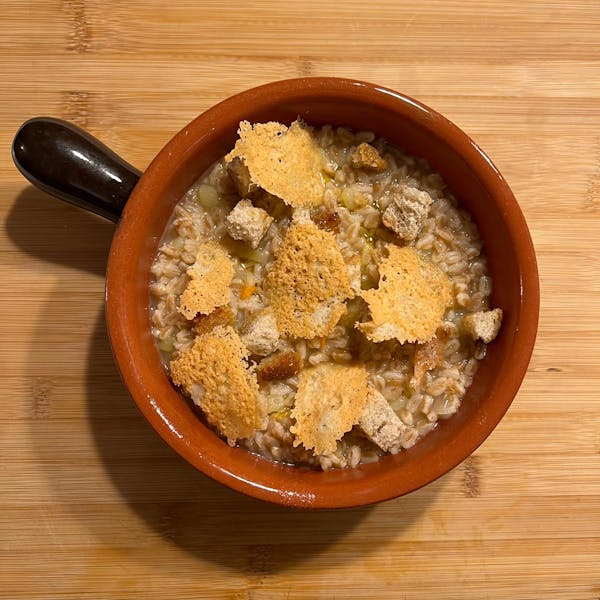 20 minutes
Go to the recipe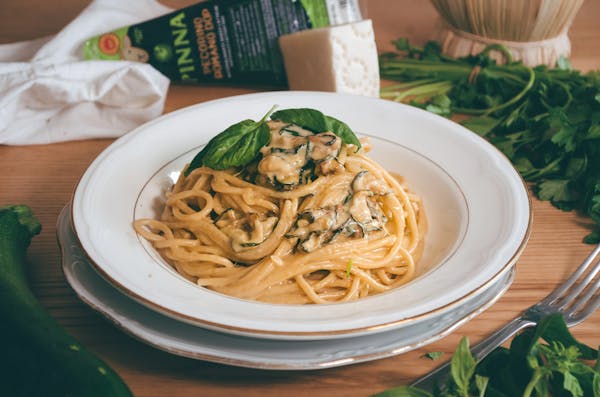 20 minutes
Go to the recipe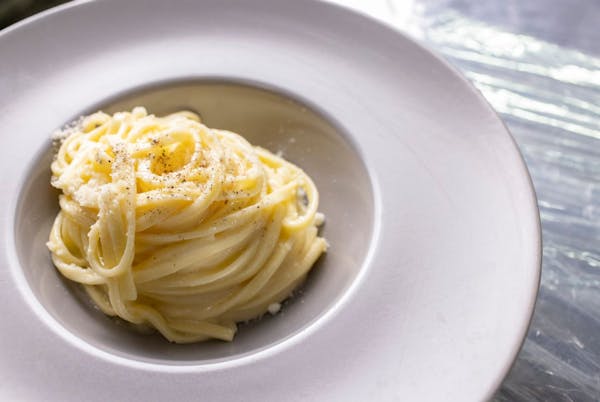 Fettuccine all'Alfredo
20 minutes
Go to the recipe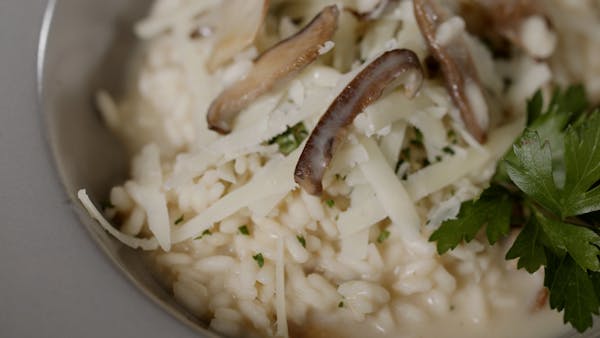 Mushroom Risotto
30 minutes
Go to the recipe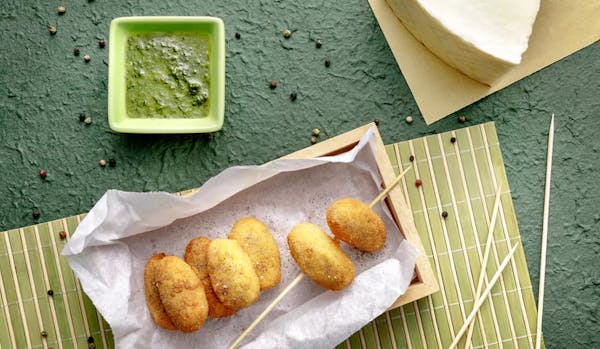 CHEESE AND PEPPER CROQUETTES WITH PECORINO ROMANO
45 minutes
Go to the recipe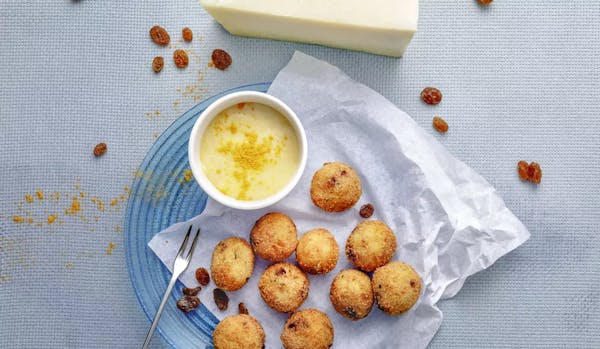 SWEET AND SOUR SALTED COD RISSOLES WITH PECORINO ROMANO
45 minutes
Go to the recipe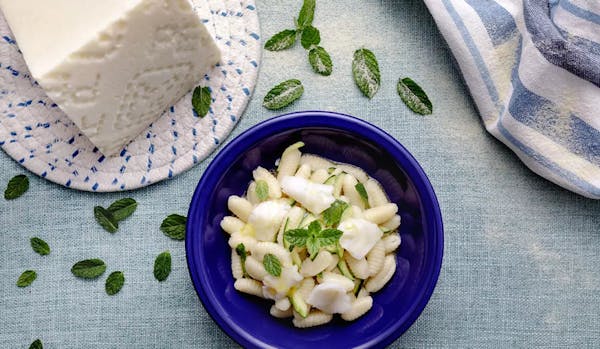 MALLOREDDUS WITH SALTED COD, COURGETTES, PECORINO ROMANO AND MINT
30 minutes
Go to the recipe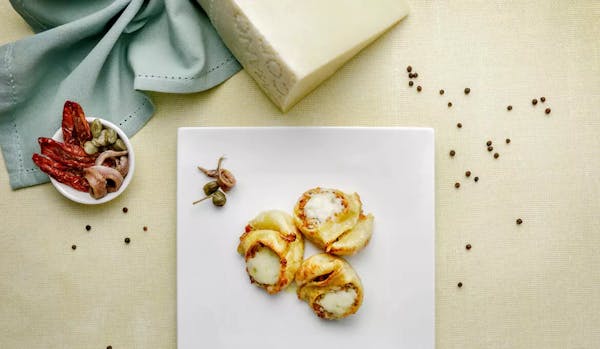 CONCHIGLIONI FILLED WITH PECORINO ROMANO CHEESE
45 minutes
Go to the recipe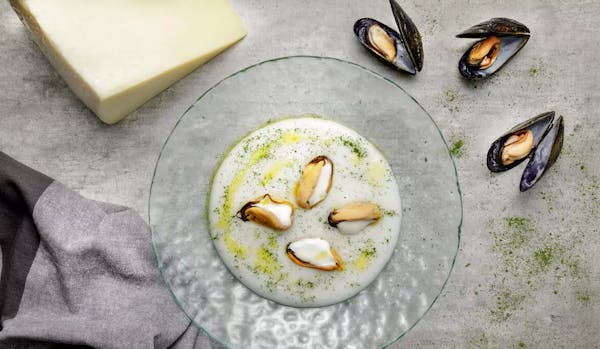 RICE WITH MUSSELS AND PECORINO ROMANO
45 minutes
Go to the recipe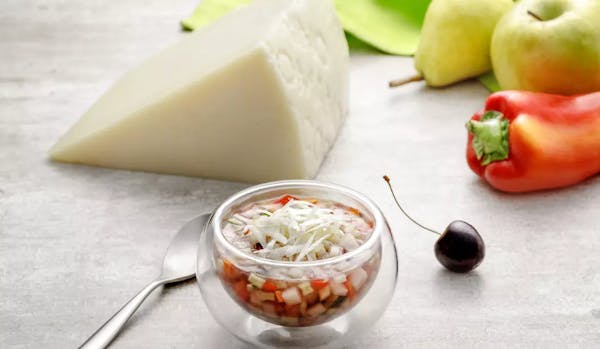 FRUIT AND VEGETABLE SUMMER SALAD WITH PECORINO ROMANO
30 minutes
Go to the recipe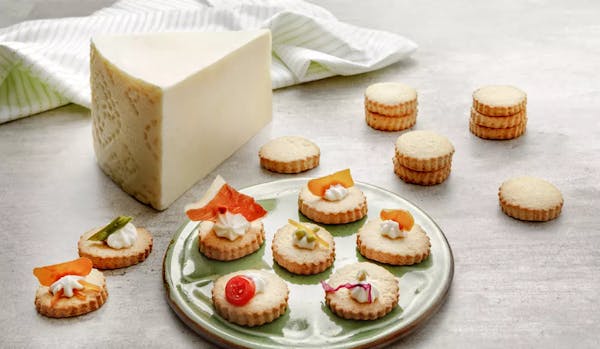 SHORTBREAD COOKIES WITH PECORINO ROMANO
45 minutes
Go to the recipe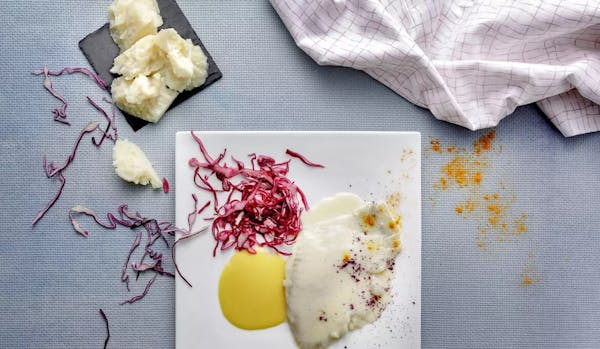 TURBOT ESCALOPE WITH PECORINO
45 minutes
Go to the recipe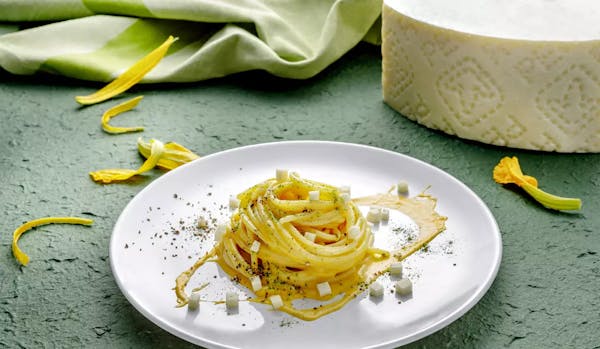 SPAGHETTI WITH PUMPKIN CREAM AND PECORINO ROMANO CUBES
45 minutes
Go to the recipe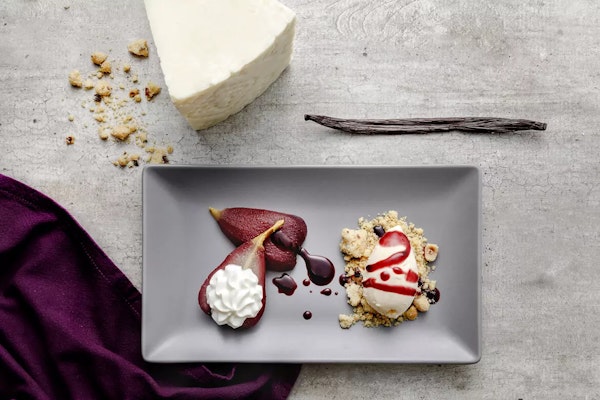 PEARS IN VIN SANTO WITH PECORINO ROMANO CREAM AND VANILLA ICE
60 minutes
Go to the recipe