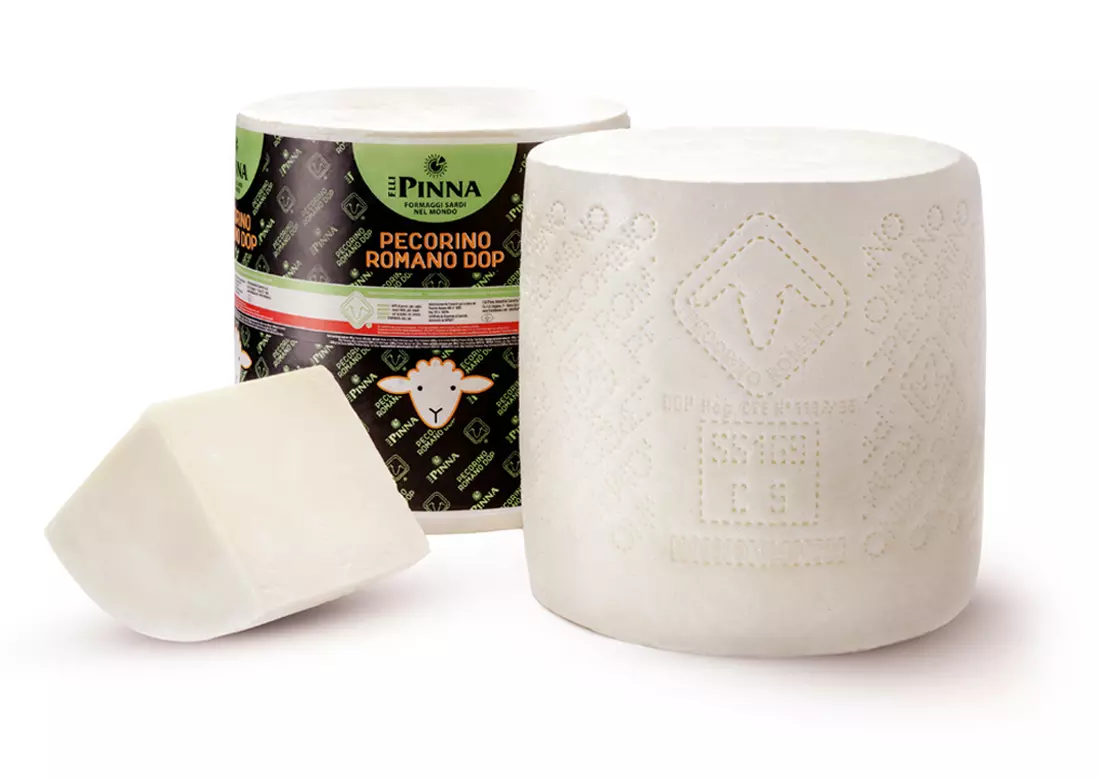 A jewel of gastronomy, with a rich and complex flavour, slightly spicy, with a history that dates back to the time of the Roman Empire.
It is PDO: safeguarded by the Protected Designation of Origin. It can be produced only in Lazio, Sardinia (most of it) and in the province of Grosseto, and only with milk and rennet from local flocks.

It is made from whole sheep milk and to last for a long time with all its flavour and all its nutritious virtues: for this reason, it must mature from 5 months to 8 months. It is produced in large wheels weighing more than 20 kg. The rind is smooth, yellowish white, with the consortium brand that guarantees its origin and scrupulous production. The paste is white, hard, compact. The aroma is rich and full already when cut or grated, the flavour is intense, spicy, typically tending to salty.

Pecorino Romano is a fundamental ingredient of traditional recipes. It is simple, but precious and authentic: delicious to grate or taste in small pieces with raw vegetables. Thanks to the long maturing, it is naturally lactose-free.
Ingredients
Sheep milk,
salt,
lamb rennet,
lactic ferments
Store in the refrigerator
or in any case in a cool place (around 4-6° C)
NUTRITIONAL INFORMATION
Average values ​​for 100 g of product
of which saturated fatty acids
19 g
Questions & Answers
Why Pecorino Romano PDO is produced in Sardinia?
Pecorino Romano DOP was born in Lazio at the time of Roman Empire, but already at the end of 19th century, thanks to its ease of transportation and storage, the cheesemakers decided to settle both in Sardinia and in Tuscany thanks to the ideal conditions offered from these two lands. Thanks to ideal conditions and the large quantities of sheep's milk produced in Sardinia, 95% of the total production of Pecorino Romano PDO cheese is mainly related to our Island.
For these reasons, Pecorino Romano PDO cheese can be produced exclusively in the province of Grosseto, Lazio and Sardinia.
How Pecorino Romano DOP is produced?
Pecorino Romano PDO is produced with an ancient technique, which uses only fresh sheep's milk exclusively from local pastures in the region of Sardinia, Lazio and the province of Grosseto. Pecorino Romano PDO is produced with thermized milk.
Subsequently, during the production of this product, lactic ferments are added to the milk. The milk used for the production is coagulated with the addition of rennet and, once the curd is obtained, the mass is cut, mixed and put into shape.
Pecorino Romano PDO maturation is fundamental, it is long and delicate. Pecorino Romano PDO matures from 5 months, obtaining a table cheese, up to 8 months, for the grated version.
Does Pecorino Romano DOP contain lactose?
Pecorino Romano PDO is naturally lactose-free. What makes Pecorino Romano naturally lactose-free is its long maturation, which allows lactose to transform into two simpler sugars: glucose and galactose. Most hard and semi-hard cheeses are lactose-free, as they follow the same manufacturing procedure.
How many calories does Pecorino Romano contain?
The calories of Pecorino Romano for 100gr. are 403Kcal.
What kind of cheese is used for spaghetti with cacio e pepe?
To prepare spaghetti with cacio and pepe you can use our Pecorino Romano PDO. Our brigante with black pepper, instead, it will give a special note to your soups or aperitifs.
Why is it called cacio e pepe if you use pecorino?
What is the difference between Pecorino Romano DOP and Pecorino Sardo DOP?
There are many differences between Pecorino Romano Dop and Pecorino Sardo Dop. First of all, Pecorino Romano PDO must be produced with milk coming from Sardinia region, Lazio region and the province of Grosseto in Tuscany; Pecorino Sardo DOP must be produced exclusively with Sardinian milk, respecting the tradition.
Pecorino Romano PDO is an aged cheese, Pecorino Sardo PDO can be produced both in the mature versione and in the mild version (it is a younger "cacciotta").
Pecorino Romano PDO, unlike Pecorino Sardo PDO, has a much longer maturation:
Pecorino Romano PDO aging goes from 5 months for the cheese table, up to about 8 months for the suitable for grating; Pecorino Sardo Maturo PDO needs maturing at least 60 days and Pecorino Sardo DOlce PDO needs maturing at least 20 days.
The shape of Pecorino Romano PDO is large, cylindrical with white paste; while the shape of Pecorino Sardo Maturo PDO is smaller, it weighs around 3 kg, it has a darker paste and its surface is treated with olive oil; the shape of Pecorino Sardo Dolce PDO has a withe paste and the whole wheel is even smaller, the wheel weighs around 1,5kg.
In cooking Pecorino Romano PDO is mostly used as seasoning, as grated cheese on pasta dishes. Also Pecorino Sardo Maturo PDO cheese thanks to its aging of at least 60 days can be used as seasoning, grated on tasty pasta dishes.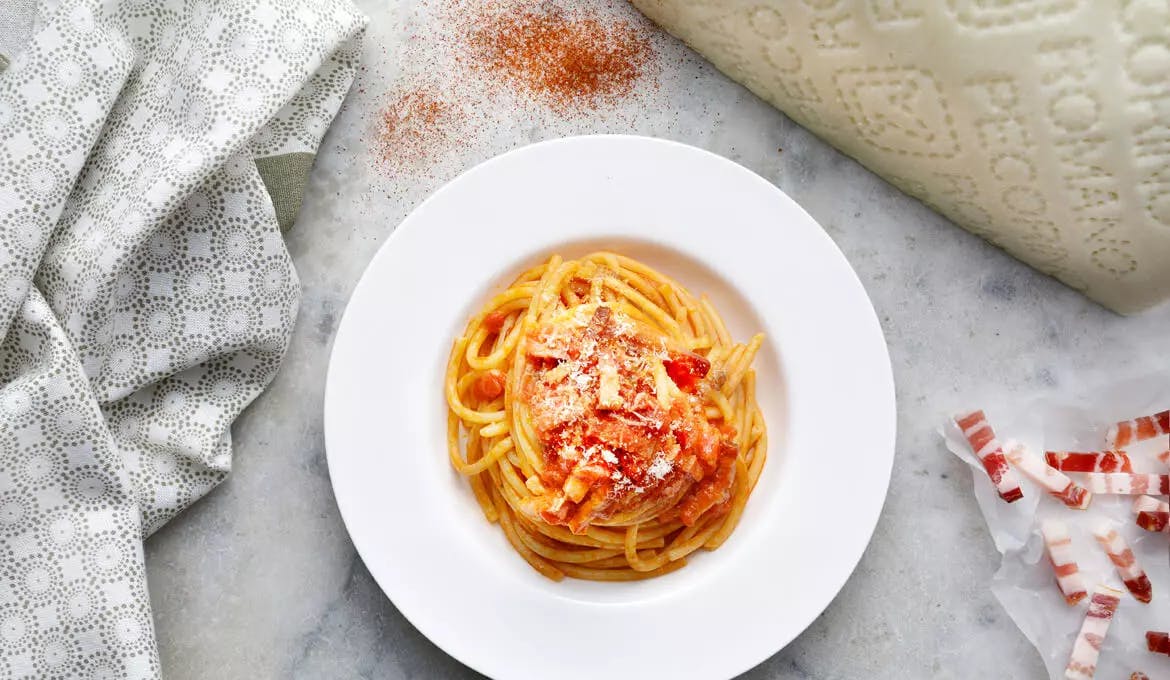 Discover the recipes with the Pecorino Romano PDO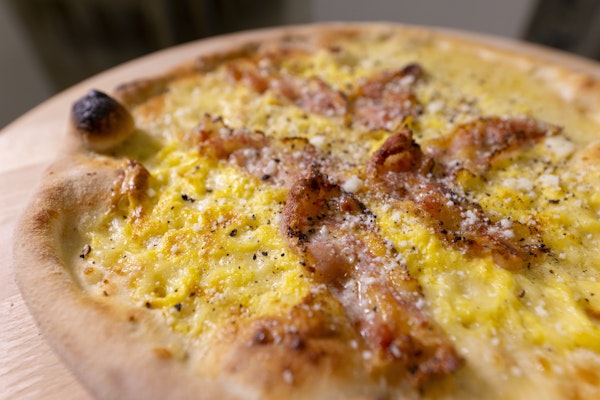 10 minutes
Go to the recipe
10 minutes
Go to the recipe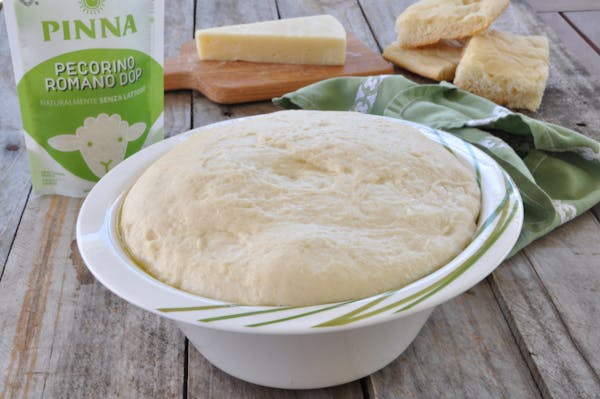 120 minutes
Go to the recipe
2 minutes
Go to the recipe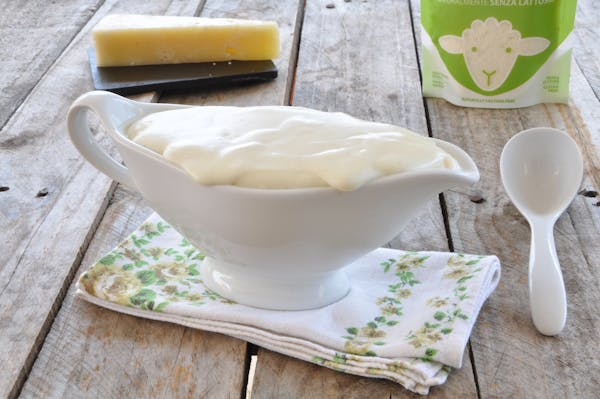 15 minutes
Go to the recipe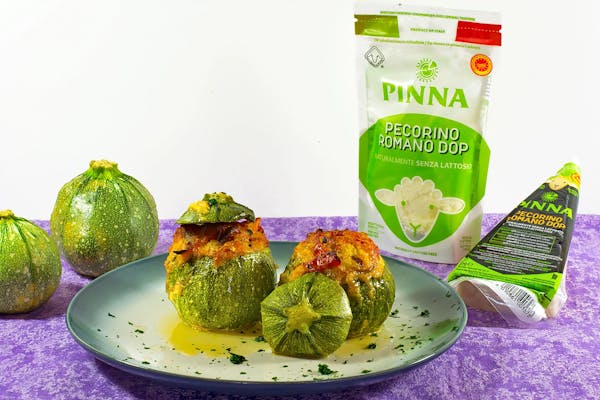 15 minutes
Go to the recipe
30 minutes
Go to the recipe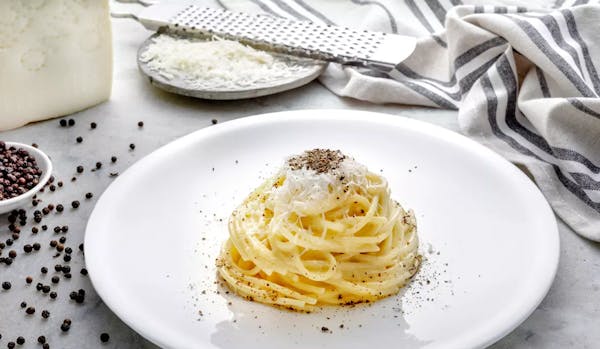 SPAGHETTI WITH CHEESE AND PEPPER
30 minutes
Go to the recipe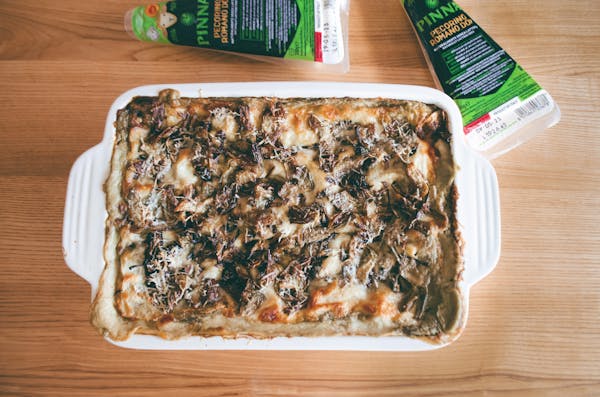 Lasagna Artichokes and Pecorino
40 minutes
Go to the recipe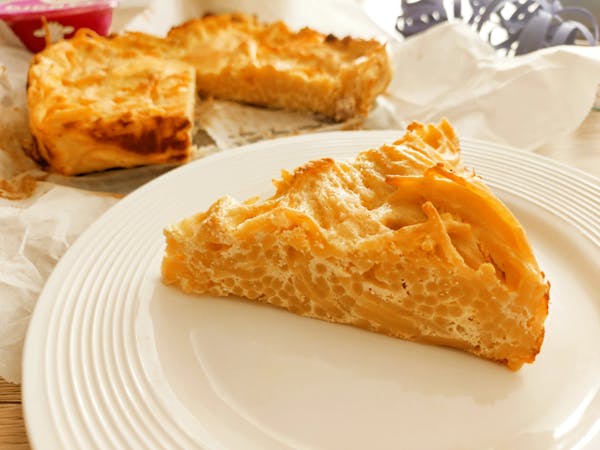 Spaghetti Frittata
30 minutes
Go to the recipe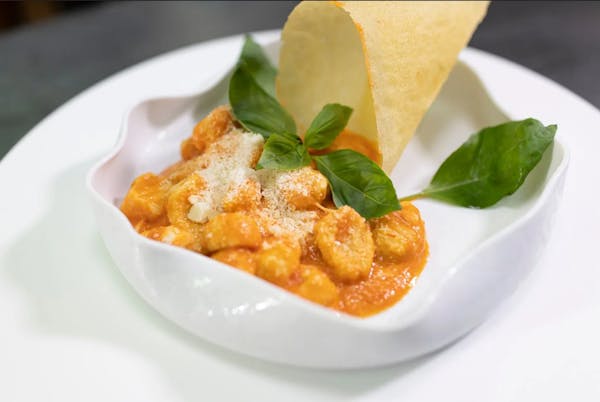 Gnocchi Sorrentine style
30 minutes
Go to the recipe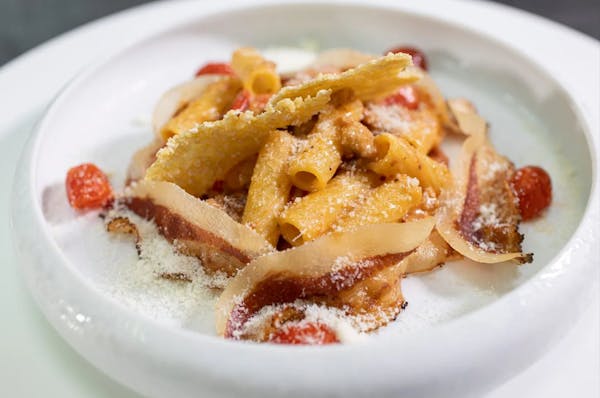 Pasta alla Zozzona
25 minutes
Go to the recipe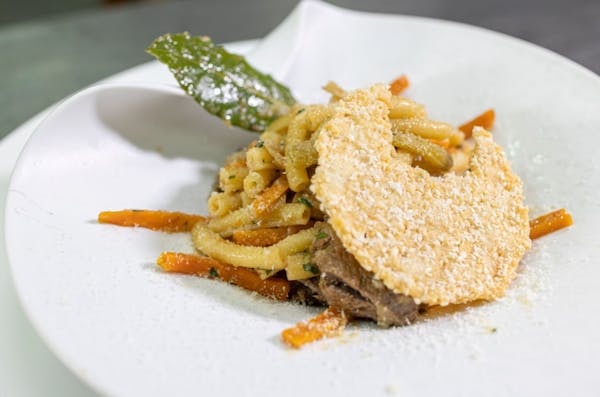 Pasta alla Genovese
20 minutes
Go to the recipe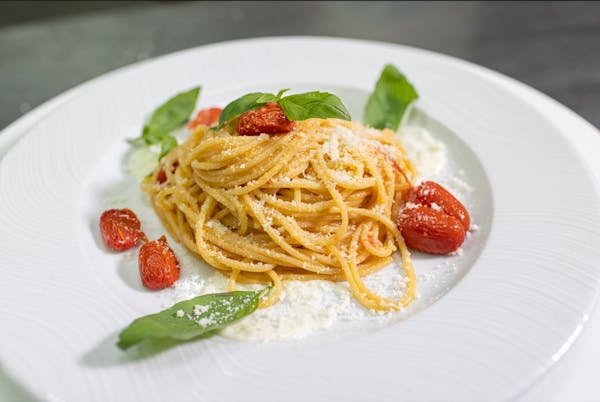 Pasta allo scarpariello
15 minutes
Go to the recipe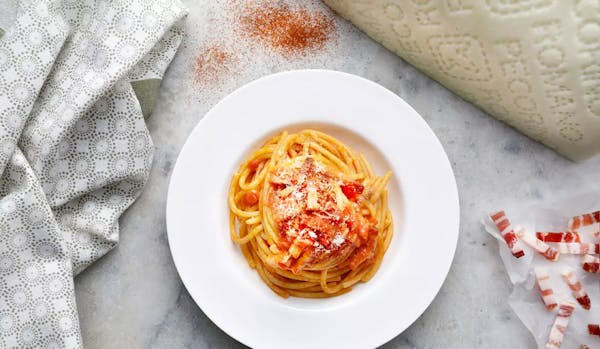 SPAGHETTI ALL'AMATRICIANA
45 minutes
Go to the recipe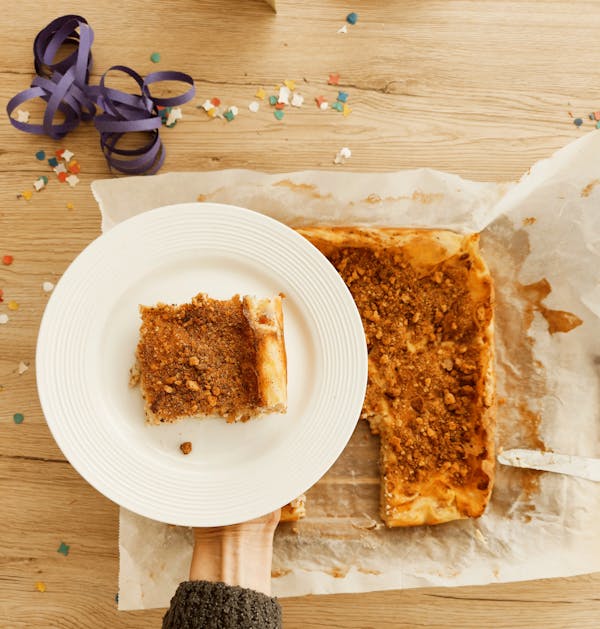 20 minutes
Go to the recipe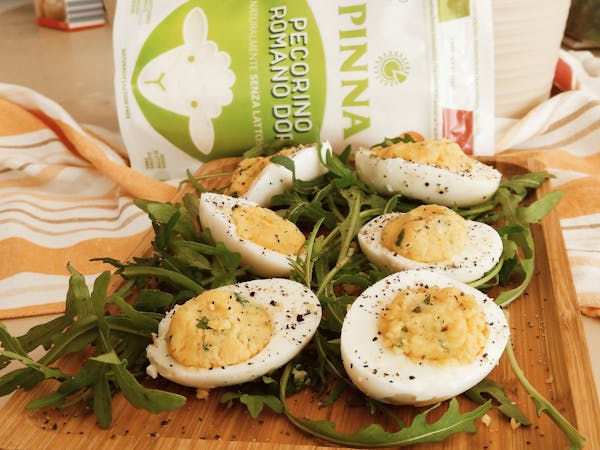 10 minutes
Go to the recipe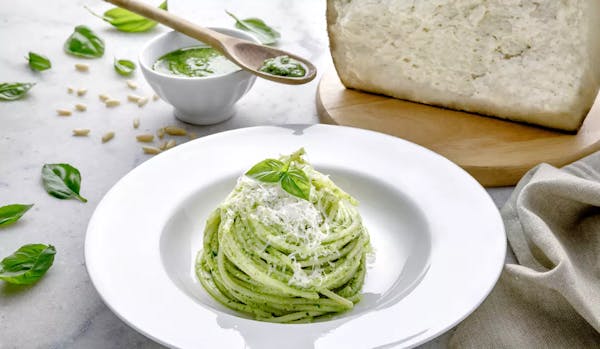 SPAGHETTI WITH PESTO SAUCE
30 minutes
Go to the recipe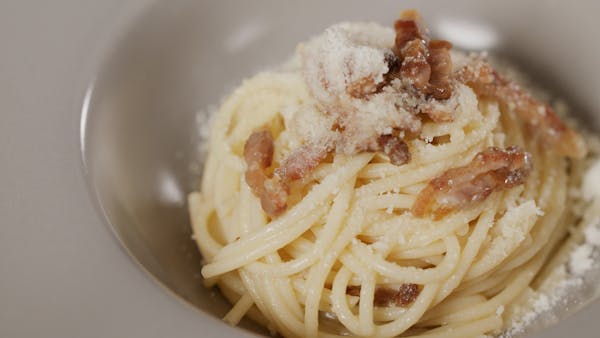 Spaghetti alla Gricia
10 minutes
Go to the recipe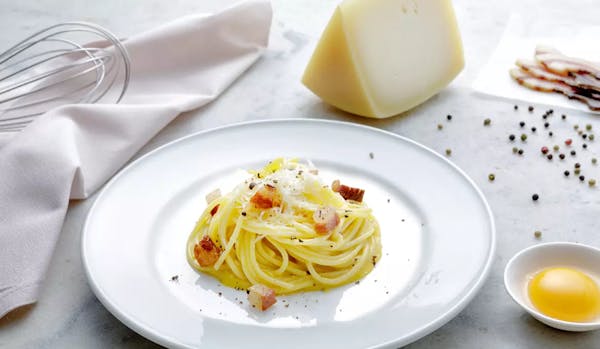 PASTA ALLA CARBONARA
30 minutes
Go to the recipe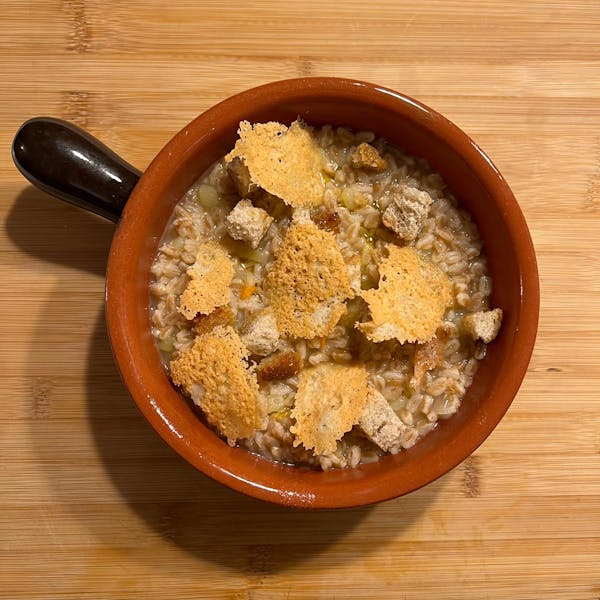 20 minutes
Go to the recipe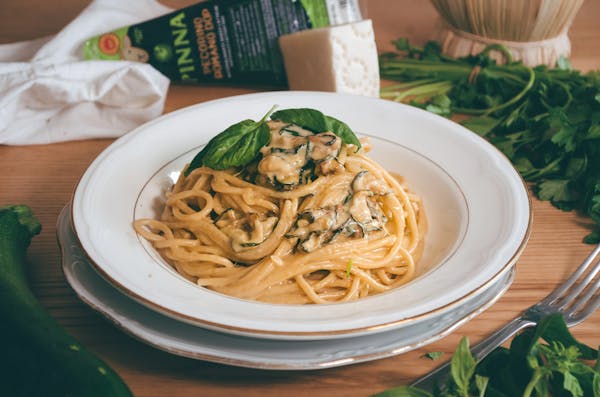 20 minutes
Go to the recipe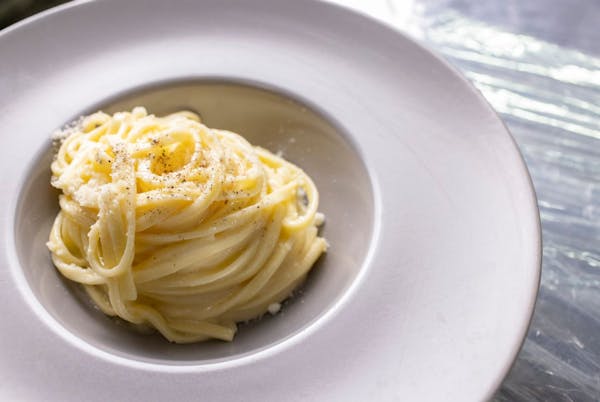 Fettuccine all'Alfredo
20 minutes
Go to the recipe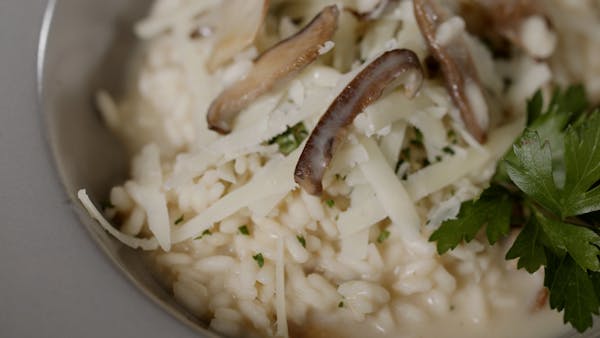 Mushroom Risotto
30 minutes
Go to the recipe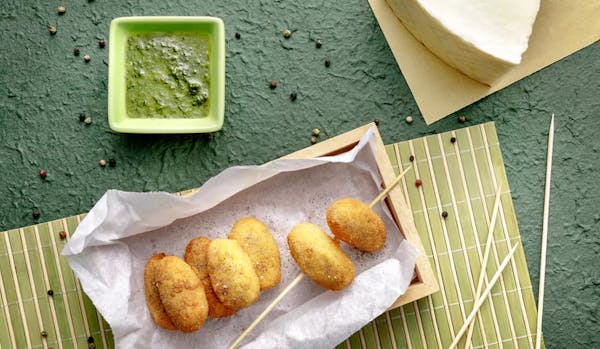 CHEESE AND PEPPER CROQUETTES WITH PECORINO ROMANO
45 minutes
Go to the recipe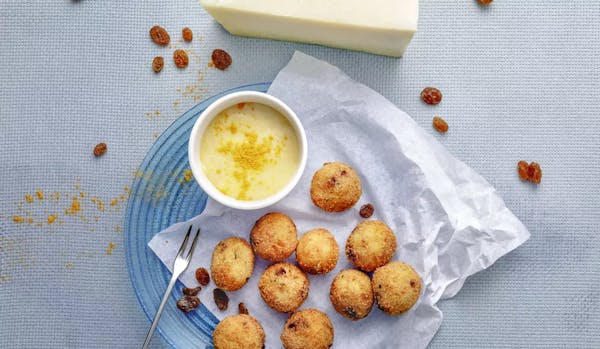 SWEET AND SOUR SALTED COD RISSOLES WITH PECORINO ROMANO
45 minutes
Go to the recipe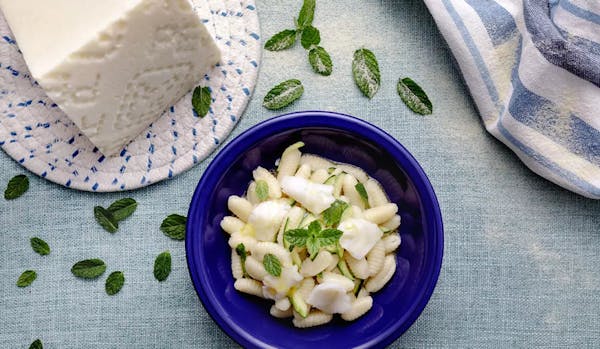 MALLOREDDUS WITH SALTED COD, COURGETTES, PECORINO ROMANO AND MINT
30 minutes
Go to the recipe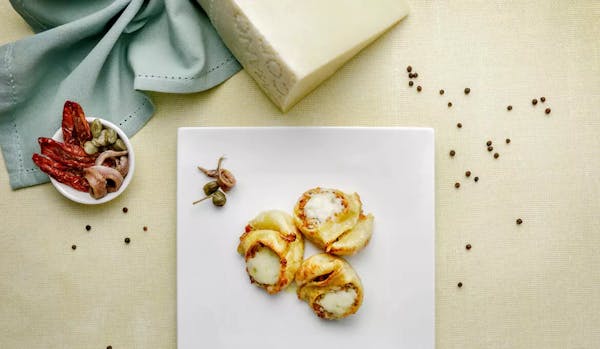 CONCHIGLIONI FILLED WITH PECORINO ROMANO CHEESE
45 minutes
Go to the recipe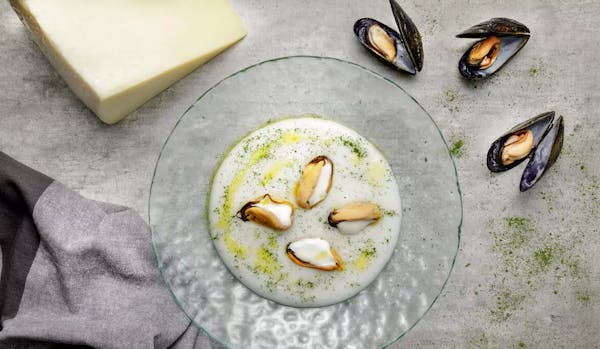 RICE WITH MUSSELS AND PECORINO ROMANO
45 minutes
Go to the recipe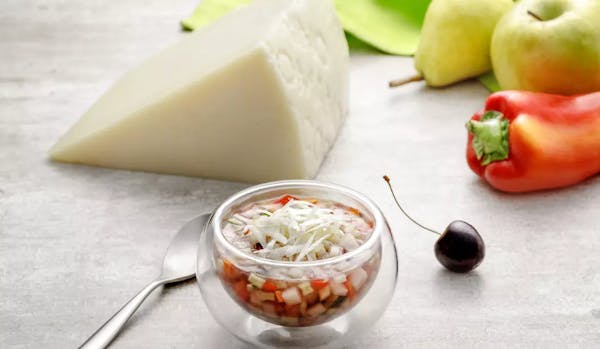 FRUIT AND VEGETABLE SUMMER SALAD WITH PECORINO ROMANO
30 minutes
Go to the recipe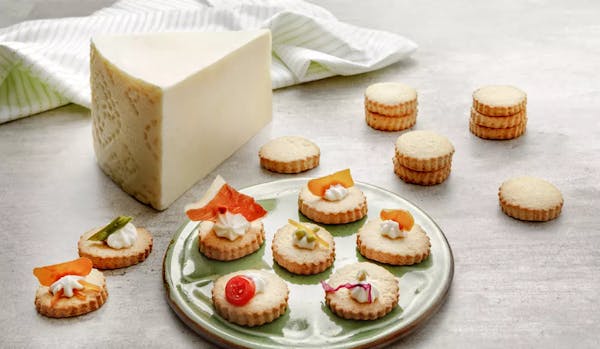 SHORTBREAD COOKIES WITH PECORINO ROMANO
45 minutes
Go to the recipe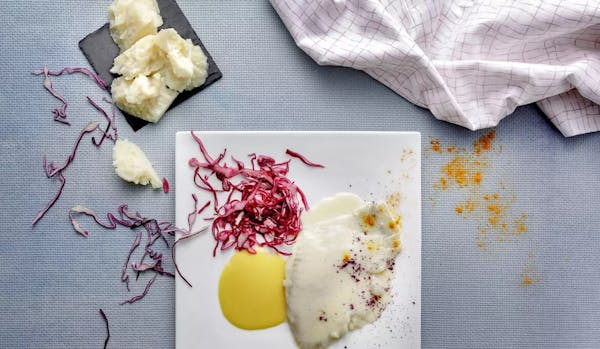 TURBOT ESCALOPE WITH PECORINO
45 minutes
Go to the recipe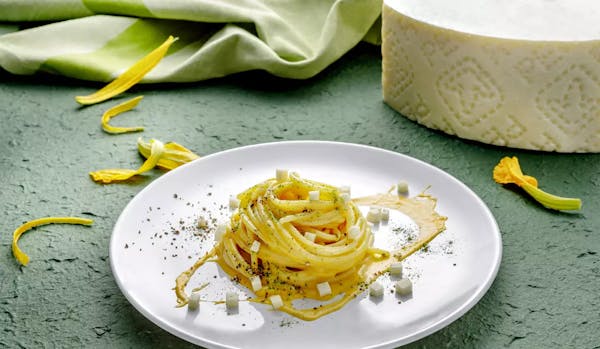 SPAGHETTI WITH PUMPKIN CREAM AND PECORINO ROMANO CUBES
45 minutes
Go to the recipe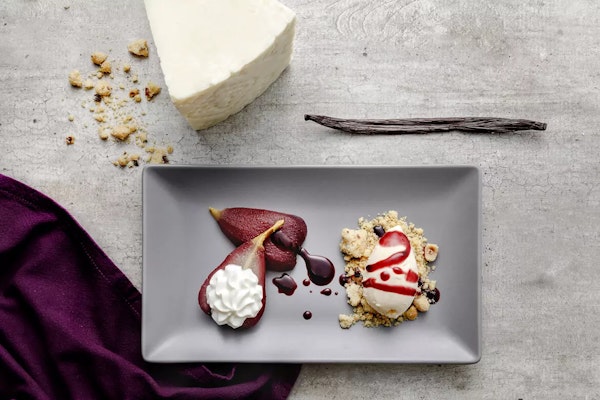 PEARS IN VIN SANTO WITH PECORINO ROMANO CREAM AND VANILLA ICE
60 minutes
Go to the recipe