For the ravioli dough
Durum wheat semolina

200 g

Egg yolks

8
For the filling
Aged Pecorino Sardo Medoro PDO

250 g

Onion

50 g

Yolks

2

Bay

1 leaf
Method
Dough of ravioli with pecorino cheese
1
Mix flour and egg yolks well, knead the dough and let it rest in the fridge, wrapped in transparent cling film, for 30 minutes.
2
With the help of a dough sheeter roll out the dough to the desired thickness and with a pastry ring shape small disks with a diameter of 8 cm.
The filling of ravioli
1
In a capacious small pot, melt the butter with bay, then brown the chopped onion over low heat.
2
Meanwhile, cut the Medoro Pecorino cheese into cubes and add it to onion and butter stock.
3
Separately, make a cream of boiled cannellini beans seasoned with some rosemary leaves and grated Pecorino Romano.
Make ravioli
1
Boil plenty of salted water.
2
Take the small disks that you have previously cut, fill them with the cream and close them shaping ravioli.
3
Cook ravioli for 5 minutes. Once cooked, pour ravioli into a pan with melted butter.
4
Pour the cannellini beans cream into a serving dish, add ravioli and finish with a drizzle of oil.
RECIPE BY: Luisa Bayre and her staff
Share this recipe
Discover the recipes with the Medoro ripe Pecorino Sardo PDO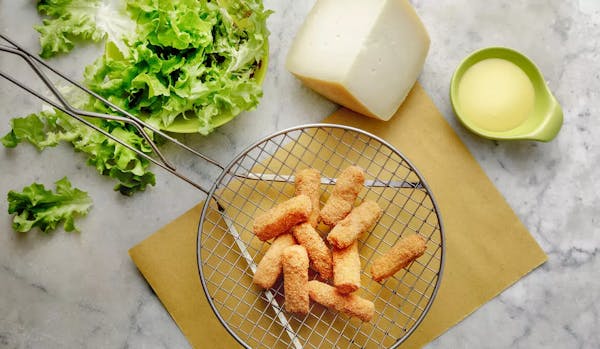 SMALL PIECES OF FRIED MEDORO
15 minutes
Go to the recipe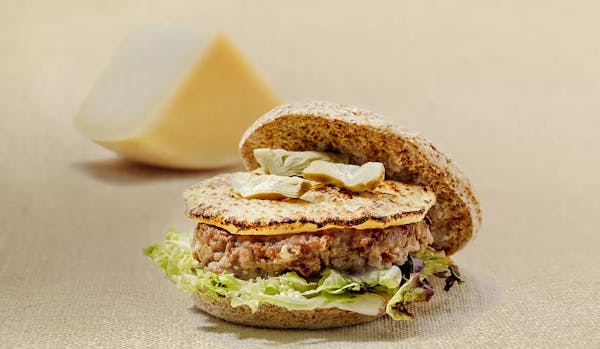 LAMB AND MEDORO BURGER
30 minutes
Go to the recipe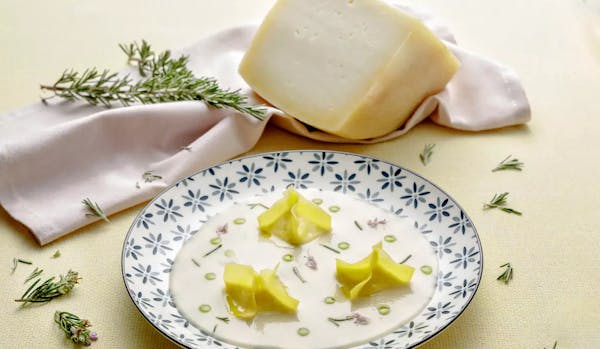 MEDORO PECORINO RAVIOLI IN CANNELLINI BEANS SOUP
60 minutes
Go to the recipe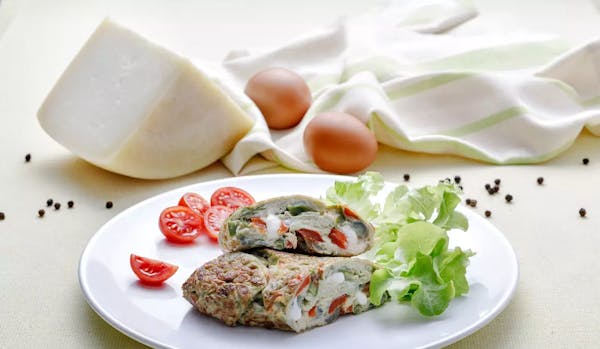 CHEF'S OMELETTE WITH MEDORO
30 minutes
Go to the recipe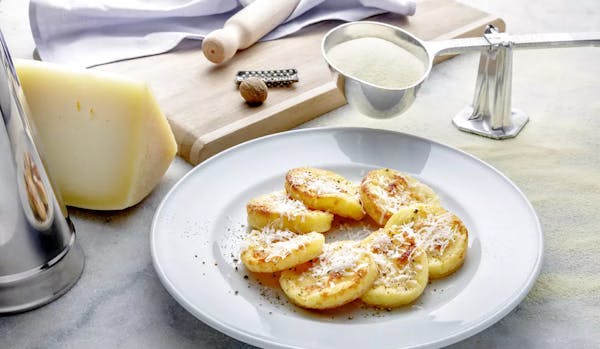 ROMAN-STYLE GNOCCHI
60 minutes
Go to the recipe