Piadine

4

Turkey ham

240 g

Bianco Sardo

160 g

Tomatoes for salad

4

Mixed salad

4 tufts

Salt

to taste

Pepper

as needed
Method
1
Heat the piadine on the plate.
2
Cut the tomato into slices, put it in a bowl with the mixed salad and season with salt, pepper and a drizzle of oil.
3
Cut the Bianco Sardo cheese into thin slices.
4
Fill the piadine with all the ingredients, start with the seasoned mixed salad and tomato, then slivers of Bianco Sardo cheese and finally slices of turkey ham.
5
Serve the piadina with ham and cheese immediately.
6
Bianco Sardo is the ideal cheese for piadine, and it is an excellent idea for a quick lunch.
RECIPE BY: Luisa Bayre and her staff
Share this recipe
Discover the recipes with the Bianco Sardo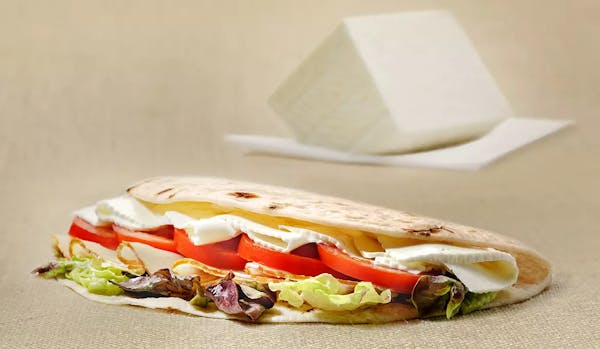 PIADINA WITH BIANCO SARDO
15 minutes
Go to the recipe