For the polenta
Corn semolina or rapid polenta

300 g

Water or vegetable or meat broth

900 cl

Aged Truffles Pecorino

to taste

Spreadable cheese

to taste

Black truffle

1
For the meat
Red ox meat

720 g

Red wine

1 l

Shallot

to taste

Carrots

to taste

Onion

to taste

Juniper berries

to taste

Salt

2 brimming spoons
Method
The meat stew
1
Cut red ox meat into pieces of 180 g each.
2
Brown the onion, shallot, carrot and celery, then brown with meat.
3
When everything is browned, pour a glass of wine and cover, keeping an eye on it to add wine from time to time.
4
Salt with an abundant pinch of sea salt, add a few bay leaves and juniper berries.
5
Finish cooking with a little wine and a little water until the meat is tender. Cooking will last at least an hour.
Polenta
1
Bring the liquid you have chosen for the preparation of polenta to a boil and sprinkle the semolina, stirring constantly with a whisk.
2
Add the cheese spread that helps you form a creamy but consistent polenta.
3
Separately, grate the Truffle Pecorino and add it to the polenta lastly, mixing well.
RECIPE BY: Luisa Bayre and her staff
Share this recipe
Discover the recipes with the Matured Pecorino with Truffle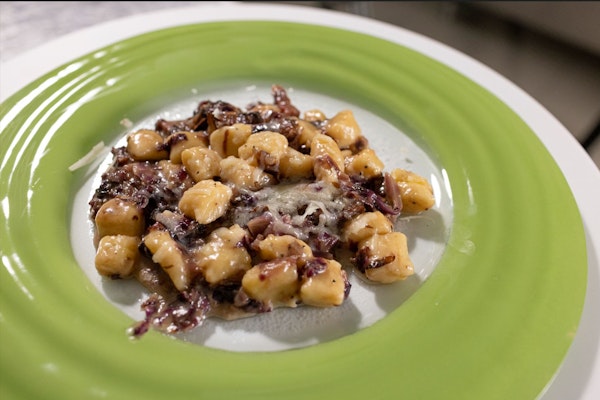 Potato gnocchi with Pecorino cheese with truffles, radicchio and speck.
50 minutes
Go to the recipe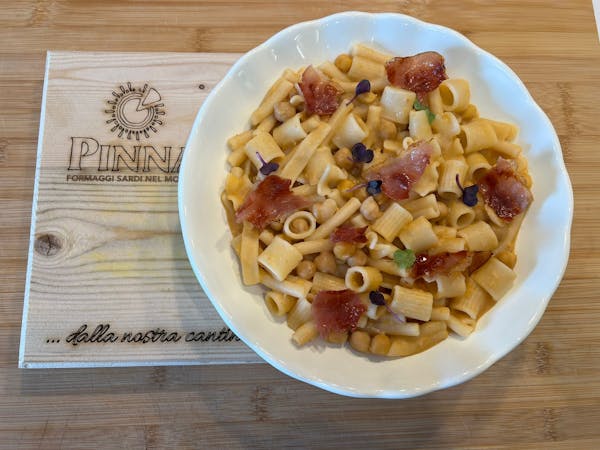 10 minutes
Go to the recipe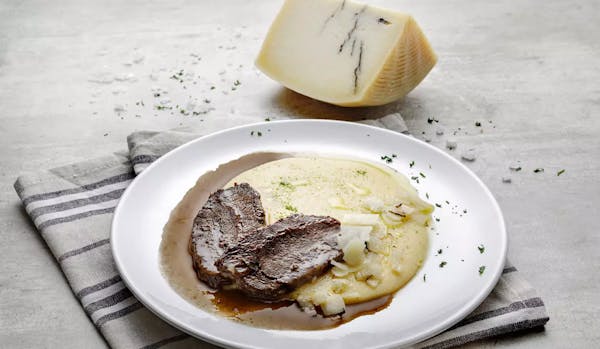 POLENTA WITH TRUFFLE PECORINO AND RED OX STEW
60 minutes
Go to the recipe