Umbrine

4 fillets of 180 g each

Smoked Ricotta Mustia

140 g

Whole milk

½ glass

Aromatic herbs

to taste

White pepper

to taste

Oil

to taste
Method
1
In a pot, heat the milk and melt Ricotta Mustia over very low heat until it becomes a velvet, then add a pinch of white pepper.
2
Keep the cream warm and in the meantime finely mince the aromatic herbs.
3
Sear the umbrine fillets on the cast iron plate.
4
On each plate put a small ladle of Ricotta Mustia cream and lay the umbrine fillet down above.
5
Complete the dish with a sprinkle of ground aromatic herbs.
RECIPE BY: Luisa Bayre and her staff
Share this recipe
Discover the recipes with the Smoked Ricotta Mustia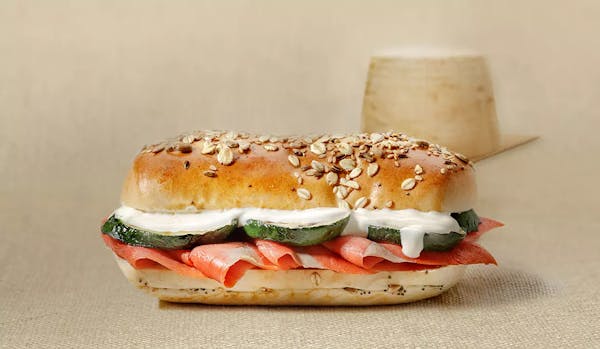 FRANCESINA AND RICOTTA MUSTIA
15 minutes
Go to the recipe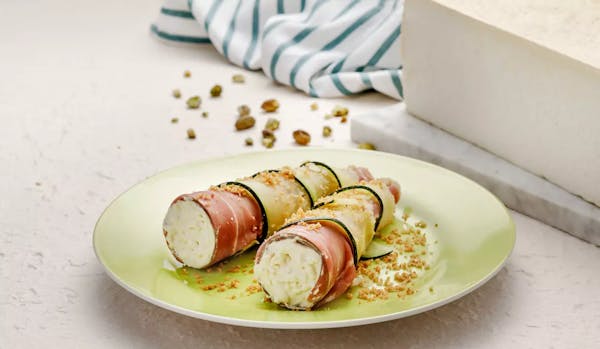 COURGETTES WITH HAM AND MUSTIA ROLLS
15 minutes
Go to the recipe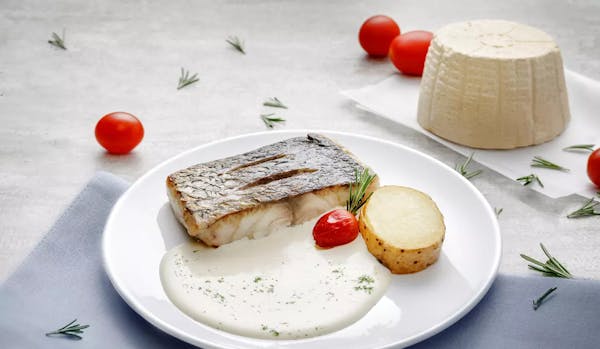 SEARED UMBRINE AND RICOTTA MUSTIA
30 minutes
Go to the recipe