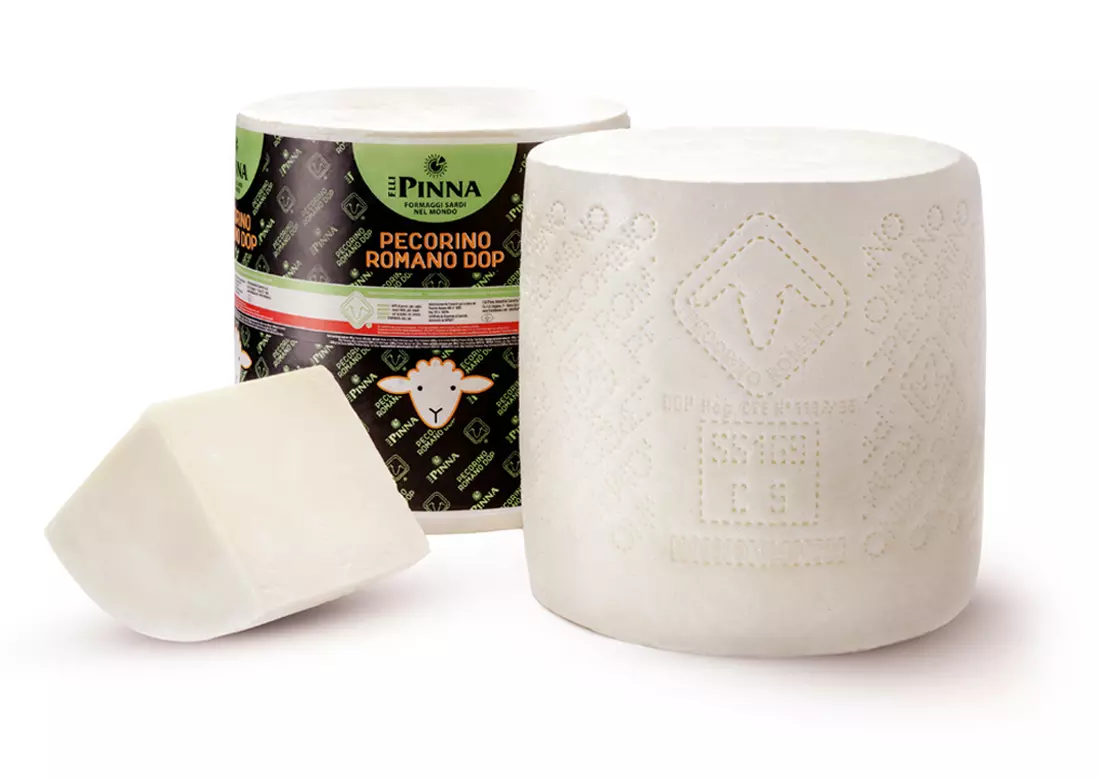 The protagonist of this recipe: Pecorino Romano PDO
Presentation
The shepherds carried in their saddlebags a few pieces of matured pecorino, dried pasta and a few peppercorns to warm up in the cold transhumance. Chunks of lard added heat and amalgamated flavour and few ingredients in the country pans. In those nights, starry as well as cold, the Cheese and Pepper is a resource of the shepherds' tradition, and requires no other ingredients than pasta, pecorino and pepper. A simple but rich and comforting recipe.
Watch the Video
Spaghetti

280 g

Grated Pecorino Romano PDO

240 g

Oil or lard

to taste

Pepper

to taste
Method
1
Put grated Pecorino Romano and black pepper in a glass bowl. It would be ideal to crush whole peppercorns in the mortar, so that the aroma of the spice is released in its entirety.
2
Cook the spaghetti for a few minutes in plenty of lightly salted water until cooked al dente.
3
Drain the spaghetti, remember to keep the cooking water, and quickly pour them into the glass container containing the mixture of pecorino and pepper.
4
Quickly toss the pasta into the condiment and at the same time add a couple of tablespoons of cooking water to mix.
5
Plate the spaghetti with cheese and pepper up and serve immediately.
RECIPE BY: Luisa Bayre and her staff
Share this recipe
Discover the recipes with the Grated Pecorino Romano PDO
20 minutes
Go to the recipe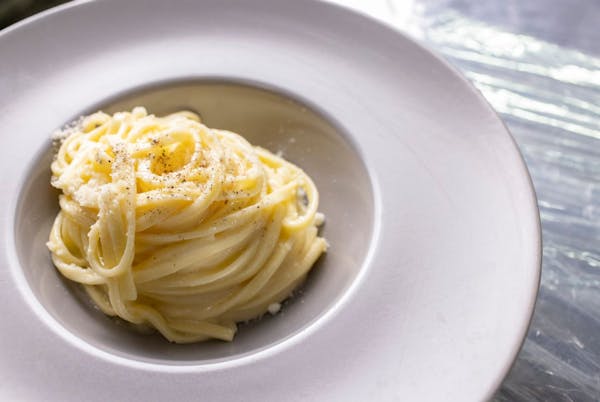 Fettuccine all'Alfredo
20 minutes
Go to the recipe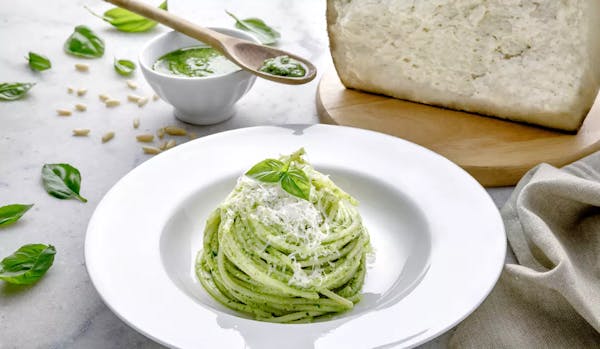 SPAGHETTI WITH PESTO SAUCE
30 minutes
Go to the recipe
SPAGHETTI ALL'AMATRICIANA
45 minutes
Go to the recipe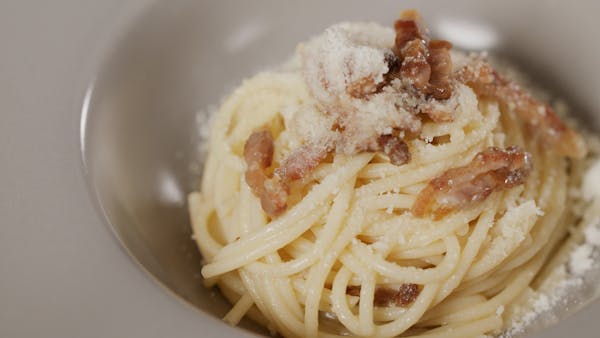 Spaghetti alla Gricia
10 minutes
Go to the recipe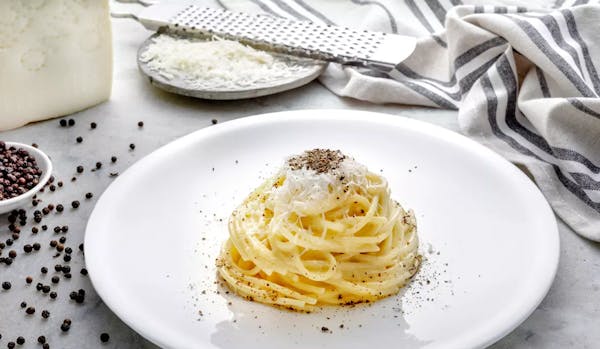 SPAGHETTI WITH CHEESE AND PEPPER
30 minutes
Go to the recipe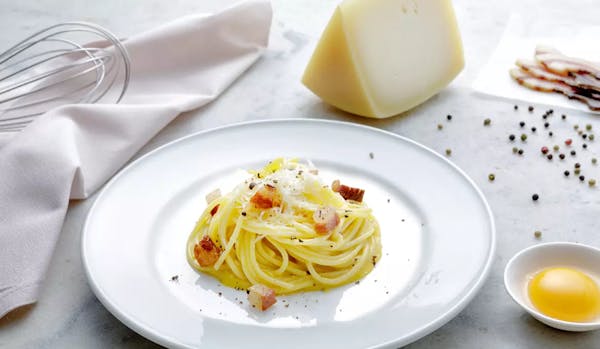 PASTA ALLA CARBONARA
30 minutes
Go to the recipe
Mushroom Risotto
30 minutes
Go to the recipe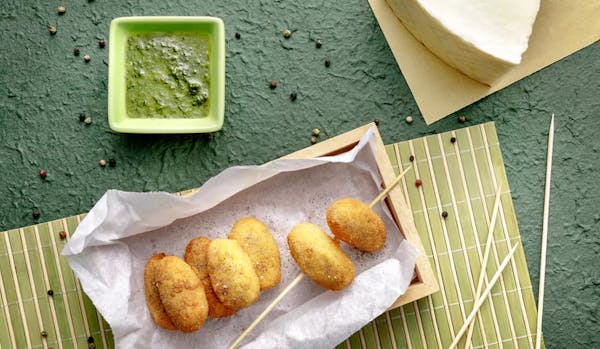 CHEESE AND PEPPER CROQUETTES WITH PECORINO ROMANO
45 minutes
Go to the recipe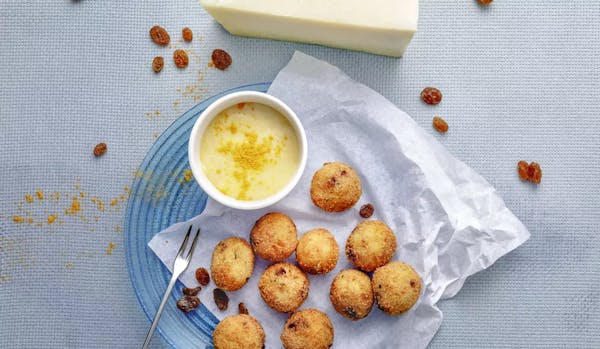 SWEET AND SOUR SALTED COD RISSOLES WITH PECORINO ROMANO
45 minutes
Go to the recipe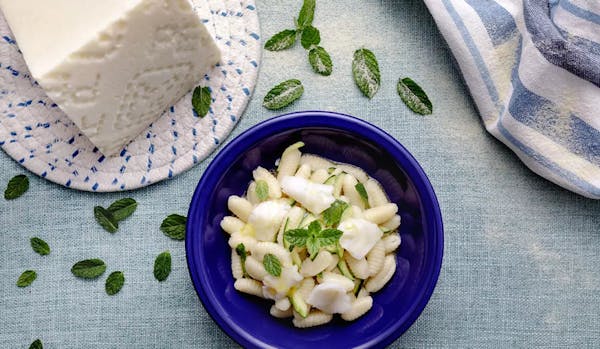 MALLOREDDUS WITH SALTED COD, COURGETTES, PECORINO ROMANO AND MINT
30 minutes
Go to the recipe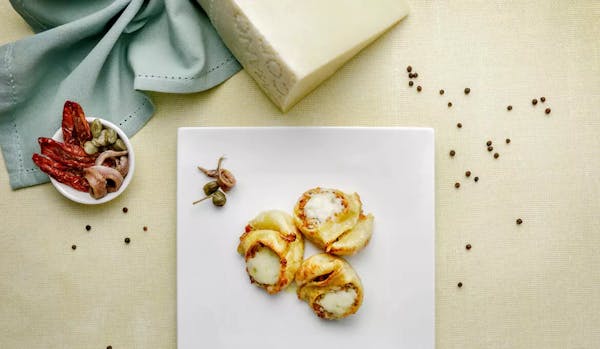 CONCHIGLIONI FILLED WITH PECORINO ROMANO CHEESE
45 minutes
Go to the recipe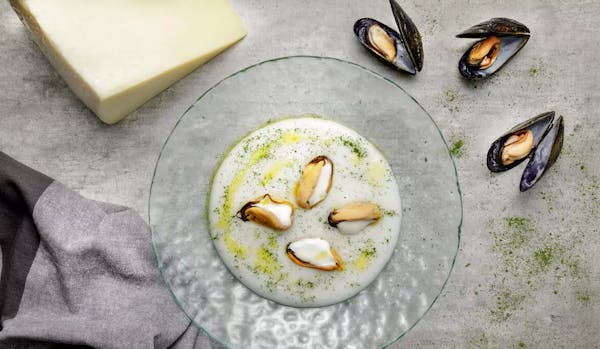 RICE WITH MUSSELS AND PECORINO ROMANO
45 minutes
Go to the recipe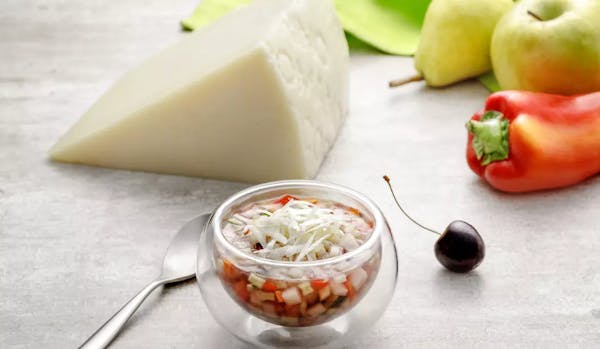 FRUIT AND VEGETABLE SUMMER SALAD WITH PECORINO ROMANO
30 minutes
Go to the recipe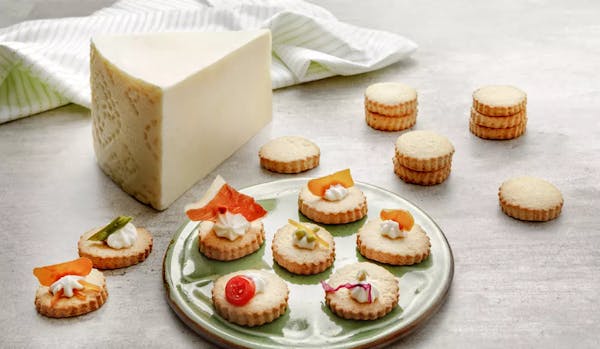 SHORTBREAD COOKIES WITH PECORINO ROMANO
45 minutes
Go to the recipe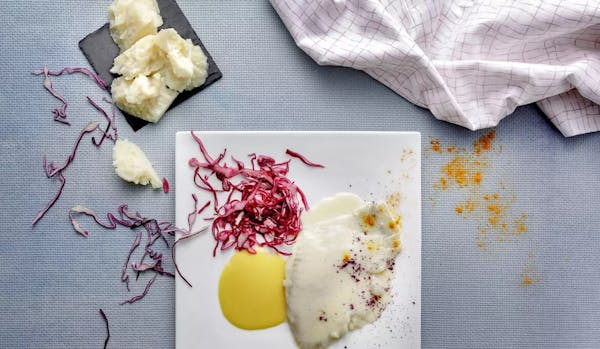 TURBOT ESCALOPE WITH PECORINO
45 minutes
Go to the recipe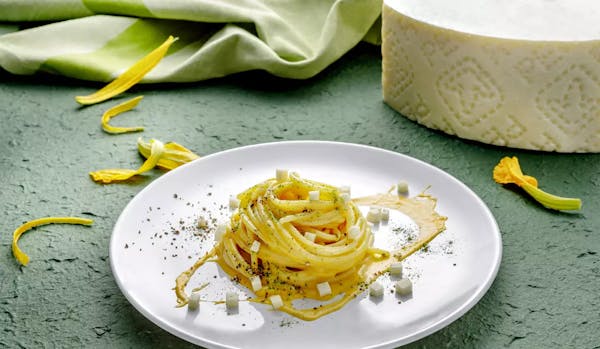 SPAGHETTI WITH PUMPKIN CREAM AND PECORINO ROMANO CUBES
45 minutes
Go to the recipe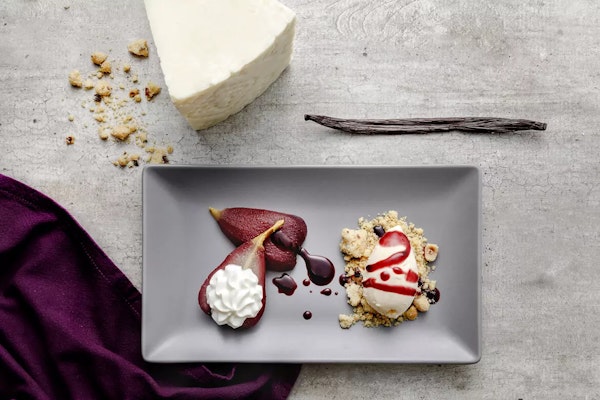 PEARS IN VIN SANTO WITH PECORINO ROMANO CREAM AND VANILLA ICE
60 minutes
Go to the recipe