00 flour

100 g

White wine

to taste

Salt

to taste

Lard

30 g

Brigante

200 g

Mixed salad

200 g

Pumpkin

60 g

Pumpkin seeds

20 g

Balsamic vinegar

to taste
Method
The ravioli
1
Work the flour with lard, a pinch of salt, two tablespoons of water and white wine.
2
Let the dough rest for 20 minutes and then roll it out with a rolling pin reducing it to a thin sheet.
3
Use half of the sheet by arranging the Brigante cut into cubes of about 15 mm, cover and seal with the remaining half of the sheet and shape the ravioli.
4
Brown the ravioli with a tablespoon of olive oil in a non-stick pan until they are crispy.
The sauce
1
Cut the pumpkin into cubes and brown with a tablespoon of oil and with balsamic vinegar for 10 minutes over high heat, so that it toasts a little.
2
As soon as the pumpkin has cooled, emulsify it with two tablespoons of extra virgin olive oil and a teaspoon of pumpkin oil, one of balsamic vinegar and salt.
3
Put the salad on the plate and dress it with pumpkin emulsion and toasted pumpkin seeds, then lay the ravioli down above.
4
Before serving, sprinkle the ravioli with grated goat cheese.
RECIPE BY: Luisa Bayre and her staff
Share this recipe
Discover the recipes with the Brigante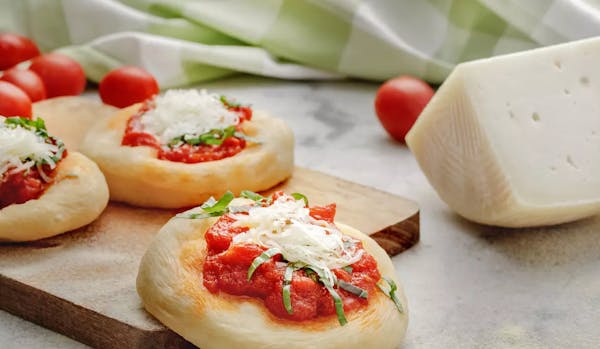 FRIED PIZZA WITH BRIGANTE AND TOMATO
60 minutes
Go to the recipe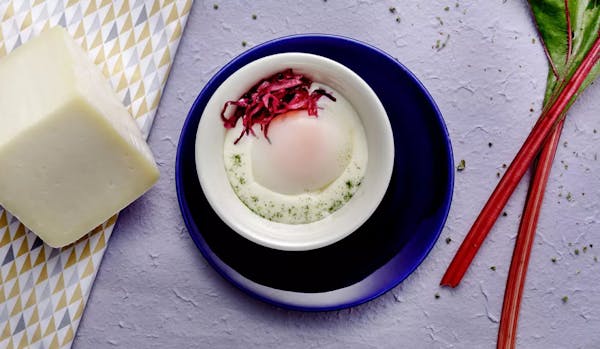 PUREED BRIGANTE SOUP WITH POACHED EGG
15 minutes
Go to the recipe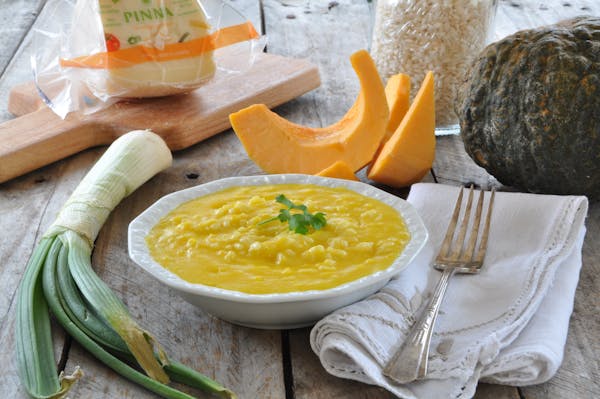 30 minutes
Go to the recipe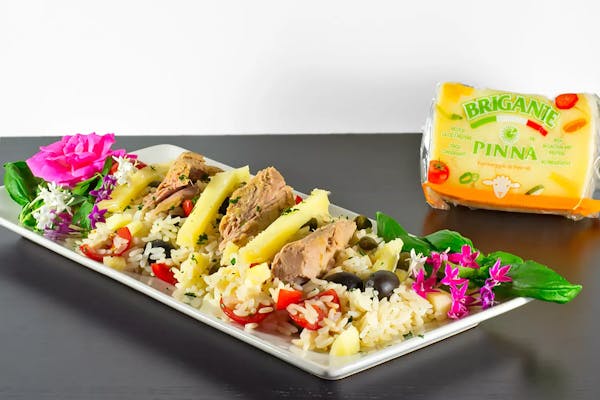 15 minutes
Go to the recipe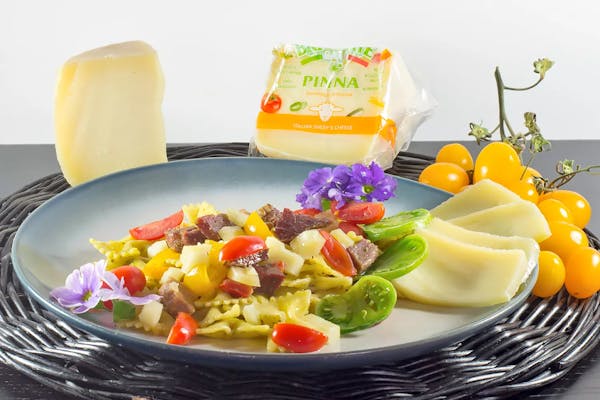 15 minutes
Go to the recipe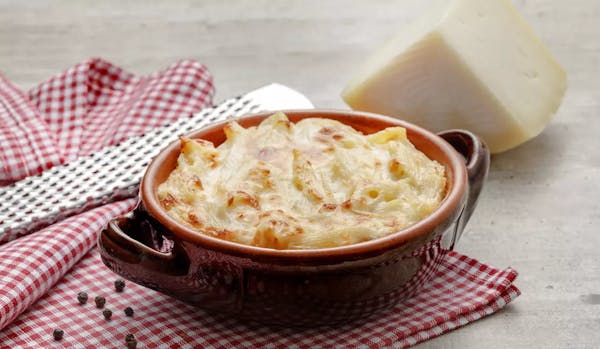 PASTA & CHEESE WITH BRIGANTE
30 minutes
Go to the recipe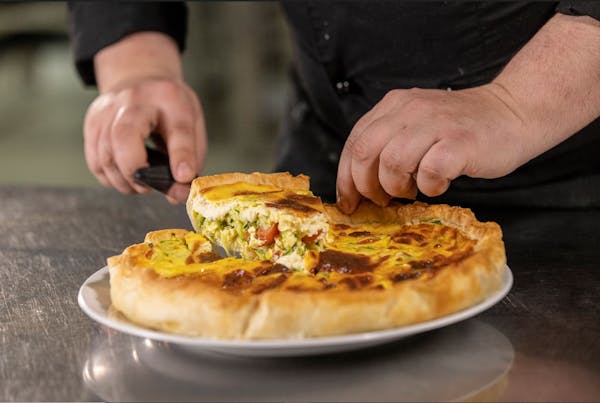 Torta salata Brigante zucchine e pomodorini
60 minutes
Go to the recipe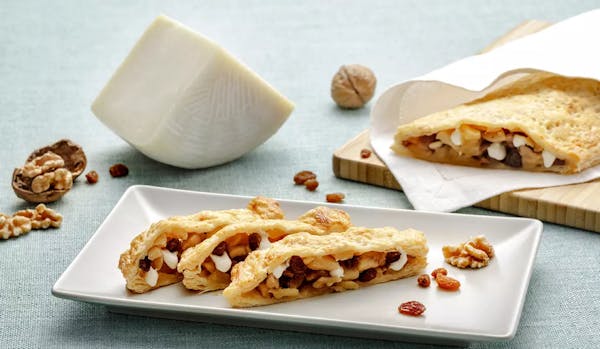 STRUDEL WITH BRIGANTE, APPLE AND DRIED FRUIT
30 minutes
Go to the recipe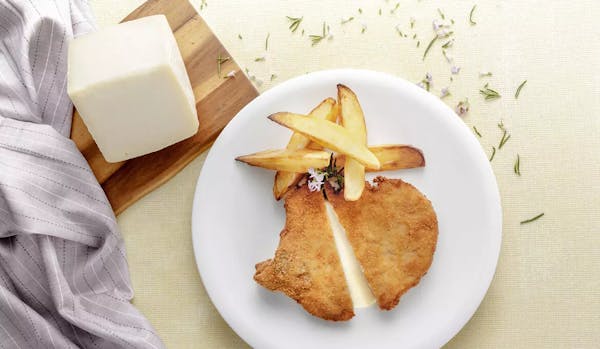 BRIGANTE RIBS
30 minutes
Go to the recipe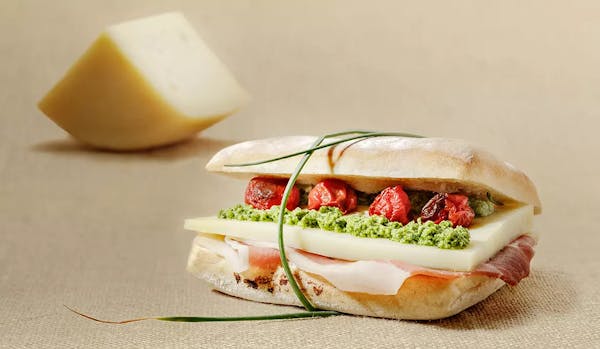 ITALIAN
15 minutes
Go to the recipe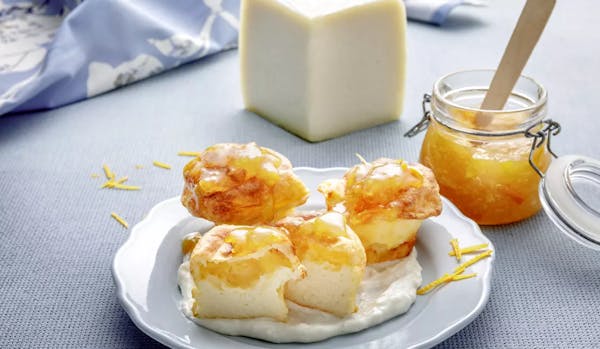 CHEESE SOUFFLÉ WITH BRIGANTE
45 minutes
Go to the recipe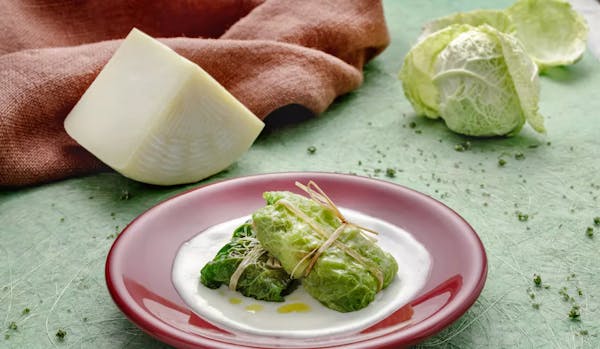 FAGOTTINI WITH SAVOY CABBAGE AND COTECHINO AND BRIGANTE
30 minutes
Go to the recipe
BRIGANTE WITH CANDIED FIGS WITH ORANGE HONEY
30 minutes
Go to the recipe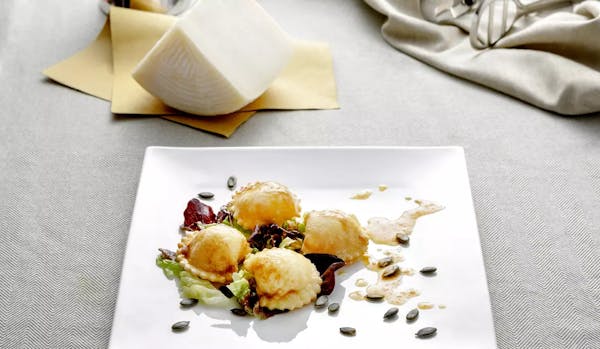 BRIGANTE RAVIOLI WITH SALAD AND PUMPKIN SEEDS
45 minutes
Go to the recipe