Cod

500 g

Capretto

250 g

Oil for frying

to taste
For the batter
Flour

2 glasses

Fioretto corn flour

1 glass

Sugar

1 tablespoon

Salt

½ tablespoon

Instant yeast for savoury pies

1 tablespoon

Milk

2 glasses

Egg yolks

4
Method
The batter
1
In a bowl, mix the flours with sugar, salt and yeast.
2
Add the milk and then the egg yolks and mix with a hand whisk or a fork, until the mixture is smooth and uniform.
Cod
1
Divide the cod into small pieces and cut the cheese into slices about 1.5 cm thick.
2
Heat abundant oil in a pan, it must be boiling.
3
Dip small pieces of cod in the batter and then deep-fry them in the oil.
4
Take the Capretto cheese slices, dip them in the batter and then fry them.
5
Serve the cod immediately with the fried Capretto cheese.
RECIPE BY: Luisa Bayre and her staff
Share this recipe
Discover the recipes with the Capretto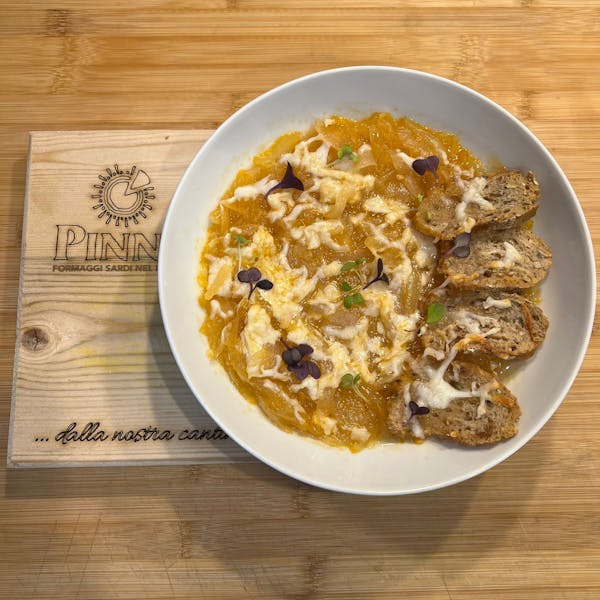 10 minutes
Go to the recipe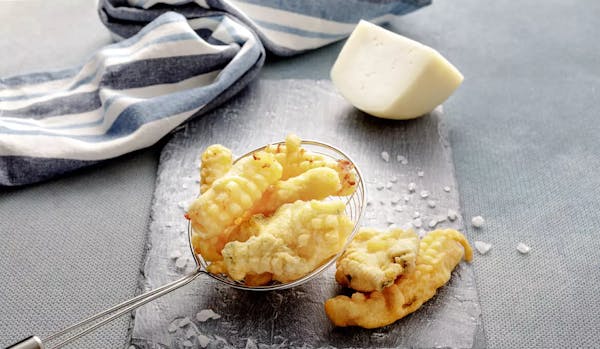 FISH AND CHEESE
45 minutes
Go to the recipe