Eggs

3

Sugar

150 g

Dark chocolate

200 g

Butter

90 g

Fresh Spreadable Sheep Cheese

250 g

00 flour

150 g

Baking powder

1 sachet

Salt

1 pinch
Method
1
First of all, melt butter and chocolate together, in a bain-marie or in the microwave, and let bring to room temperature.
2
In the meantime, whip eggs and sugar well, until the mixture is light and frothy.
3
Combine the two mixtures, add the Fresh Spreadable Sheep Cheese and amalgamate well.
4
Add the salt, then sifted flour and baking powder.
5
Pour the mixture into the buttered and floured moulds, level the surface well.
6
Bake for about 40 minutes in a preheated static oven at 180° C.
7
The muffins with fresh cheese spread and chocolate are ready! Bring them to room temperature before serving.
RECIPE BY: Luisa Bayre and her staff
Share this recipe
Discover the recipes with the Spreadable Sheep Cheese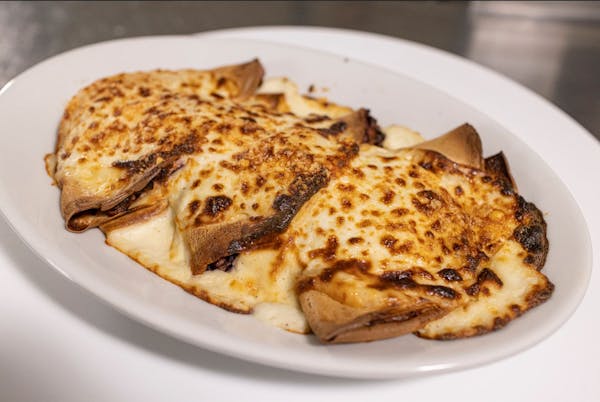 35 minutes
Go to the recipe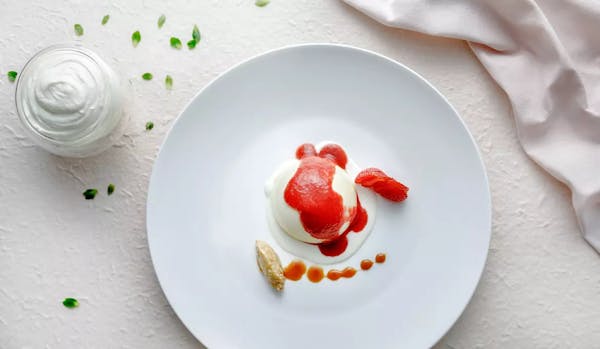 WHITE DOME WITH CHEESE SPREAD AND STRAWBERRIES
15 minutes
Go to the recipe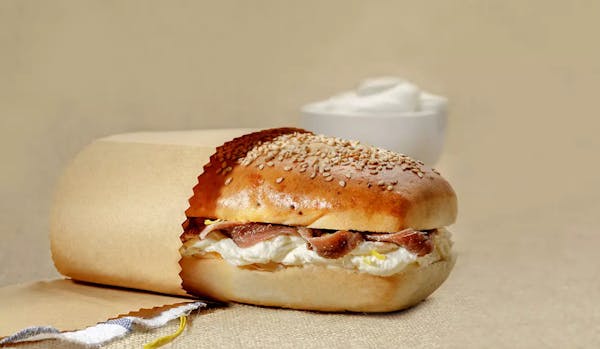 MEDITERRANEAN
15 minutes
Go to the recipe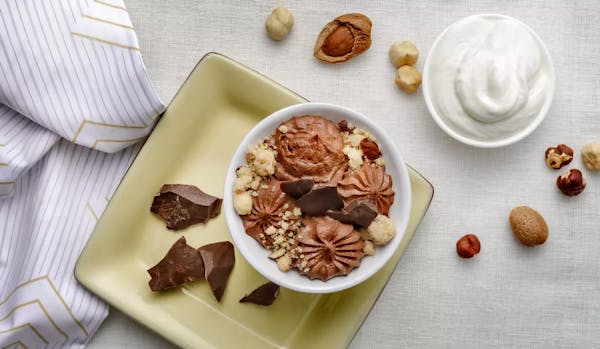 CHEESE SPREAD MOUSSE AND DARK CHOCOLATE WITH CRUNCHY CRUMBLE
30 minutes
Go to the recipe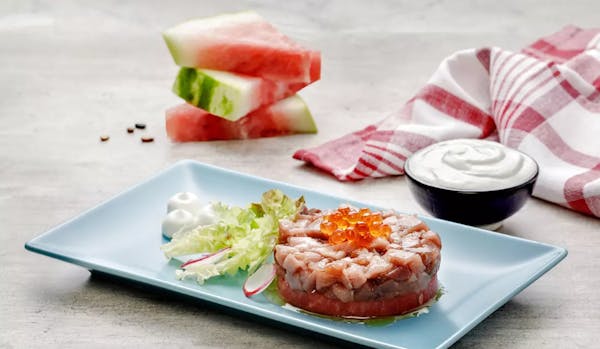 TUNA TARTARE WITH WATERMELON AND CHEESE SPREAD
15 minutes
Go to the recipe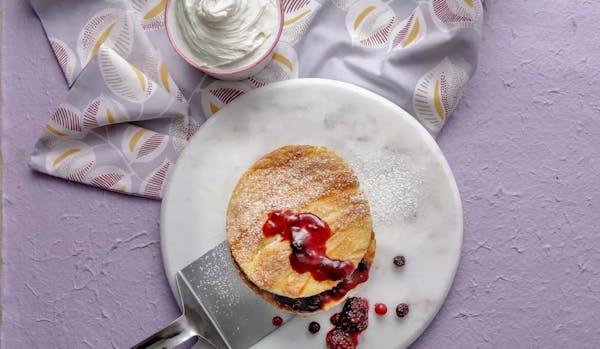 CHEESE AND FRESH CHEESE SPREAD CAKE
60 minutes
Go to the recipe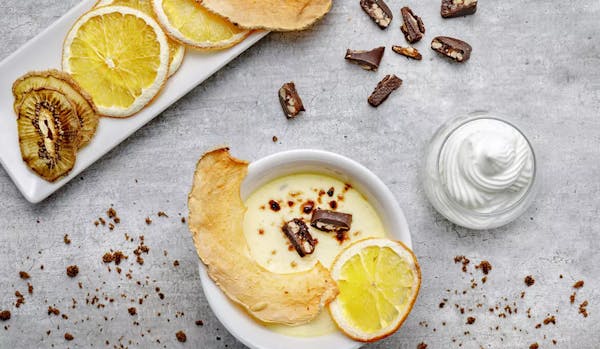 CHEESE CUSTARD
30 minutes
Go to the recipe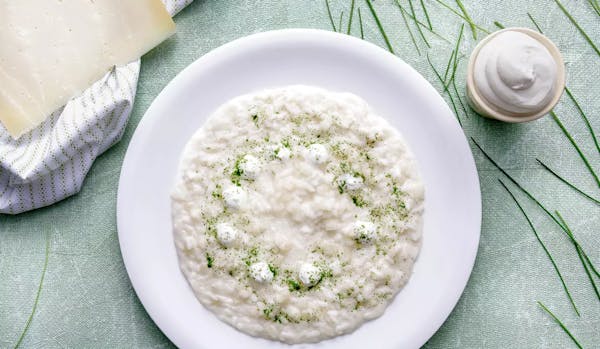 RISOTTO WITH PEARS AND FRESH CHEESE SPREAD
30 minutes
Go to the recipe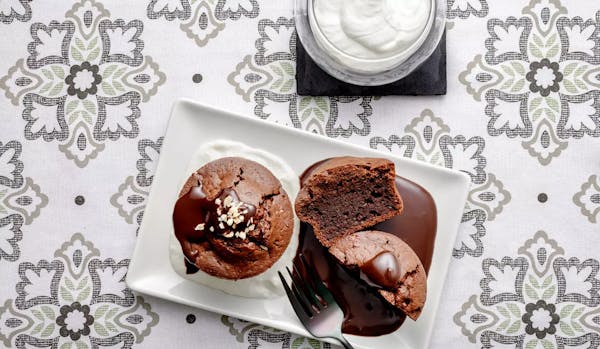 FRESH CHEESE SPREAD AND CHOCOLATE MUFFIN
60 minutes
Go to the recipe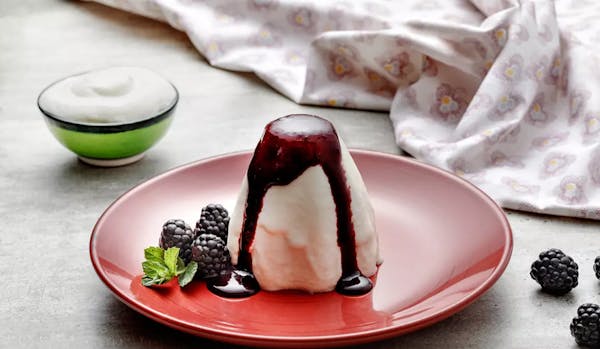 BAVARESE WITH BLACKBERRY SAUCE AND CHEESE SPREAD
30 minutes
Go to the recipe