FRIED PIZZA WITH BRIGANTE AND TOMATO
For the base
00 flour

500 g

Salt

12 g

Malt

5 g

Lard

50 g

Yeast

12 g

Water

300 g
For the sauce
Tomato pulp

400 g

Basil

4 leaves

Garlic

1 clove

Brigante

180 g

Extra virgin olive oil

to taste
Method
The base of fried pizza
1
Pour all the ingredients into a bowl, except the water that you will add a little at a time, amalgamate well and start kneading.
2
Once the dough has been prepared, form loaves of 40 g each and let them rise for 2 hours.
The tomato sauce
1
In a pan with a little oil, brown the garlic, add tomato puree and cook for 30 minutes, add basil only at the end.
Make pizza
1
Meanwhile, the small pizzas dough has risen, with the help of the flour, knead the dough and flatten the loaf.
2
In a pan, put some oil for frying and bring it to temperature:
3
Fry the small pizzas loaves in hot oil until they are evenly browned.
4
Drain them on paper towel without letting them cool.
5
On each fried small pizza, immediately add the tomato sauce and grated Brigante cheese, serve them hot.
RECIPE BY: Luisa Bayre and her staff
Share this recipe
Discover the recipes with the Brigante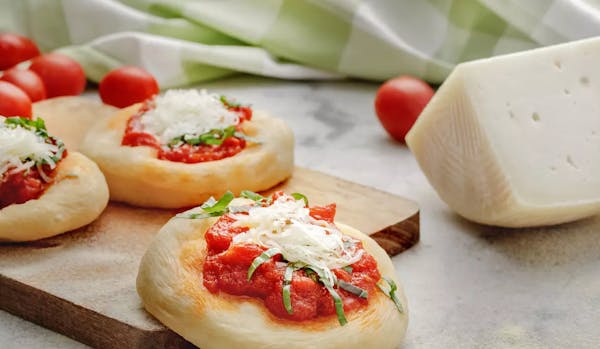 FRIED PIZZA WITH BRIGANTE AND TOMATO
60 minutes
Go to the recipe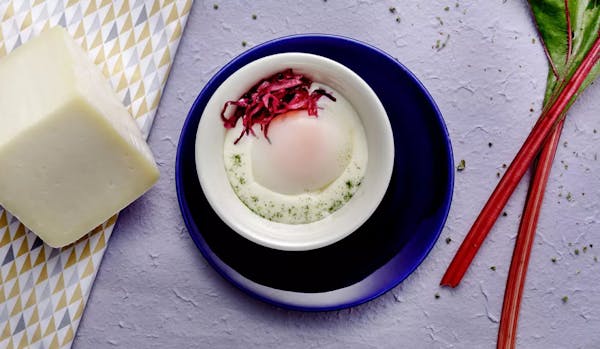 PUREED BRIGANTE SOUP WITH POACHED EGG
15 minutes
Go to the recipe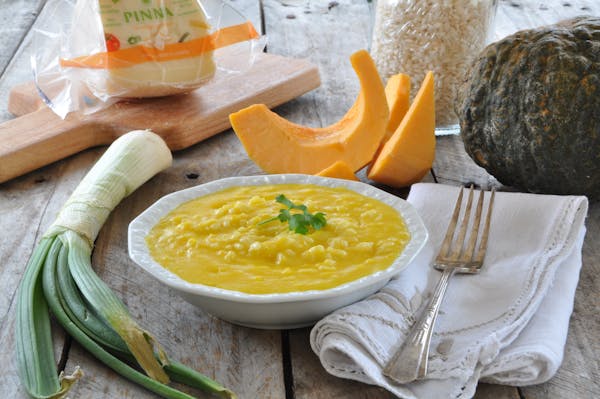 30 minutes
Go to the recipe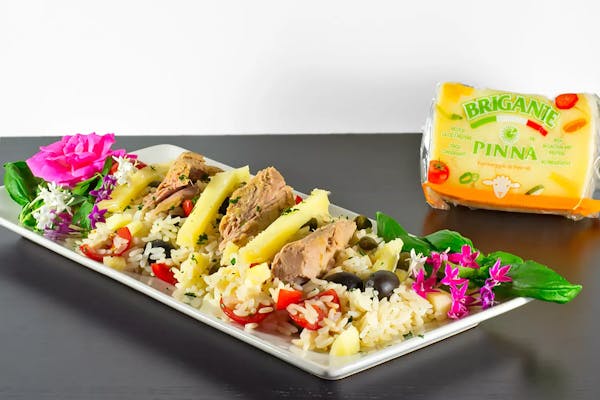 15 minutes
Go to the recipe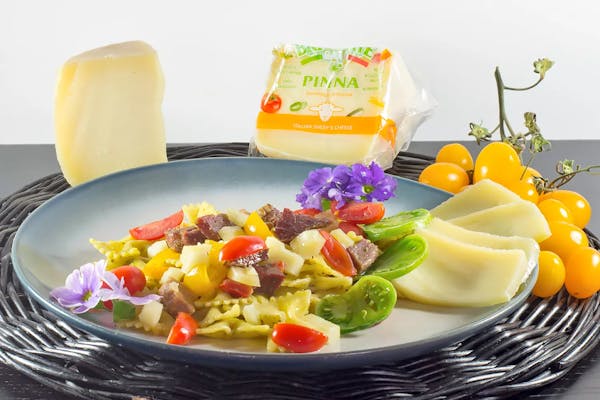 15 minutes
Go to the recipe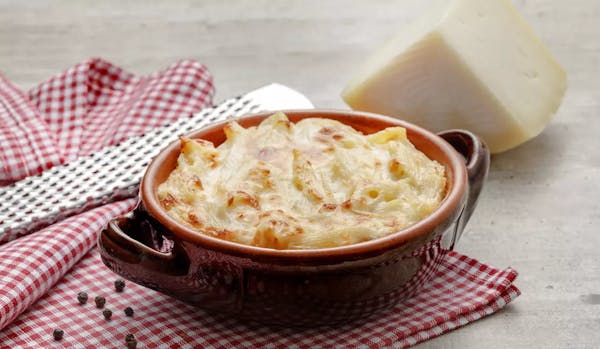 PASTA & CHEESE WITH BRIGANTE
30 minutes
Go to the recipe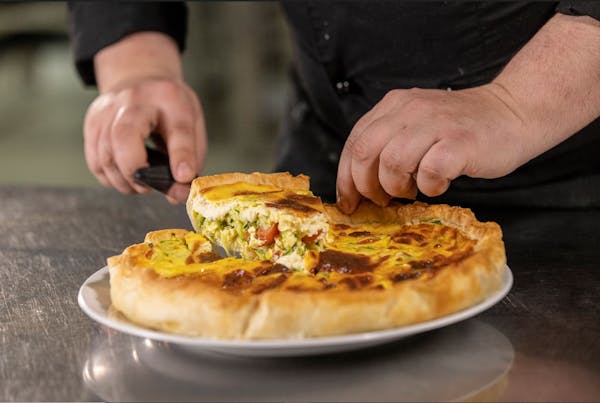 Torta salata Brigante zucchine e pomodorini
60 minutes
Go to the recipe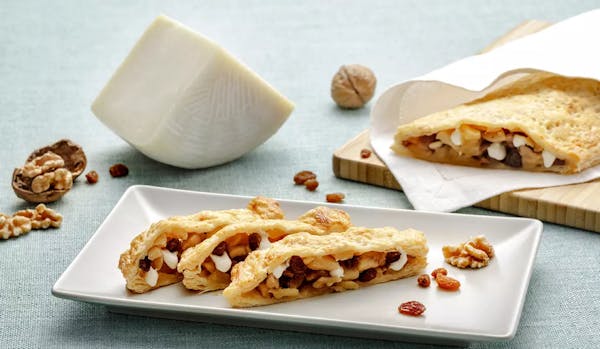 STRUDEL WITH BRIGANTE, APPLE AND DRIED FRUIT
30 minutes
Go to the recipe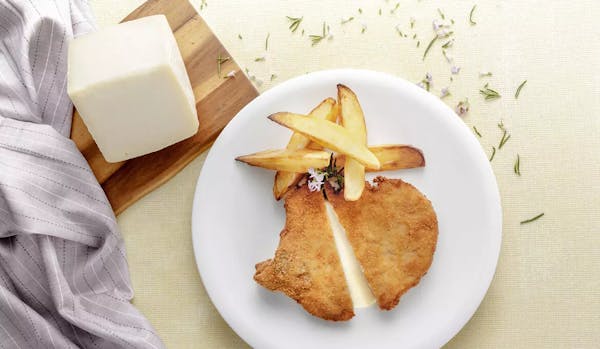 BRIGANTE RIBS
30 minutes
Go to the recipe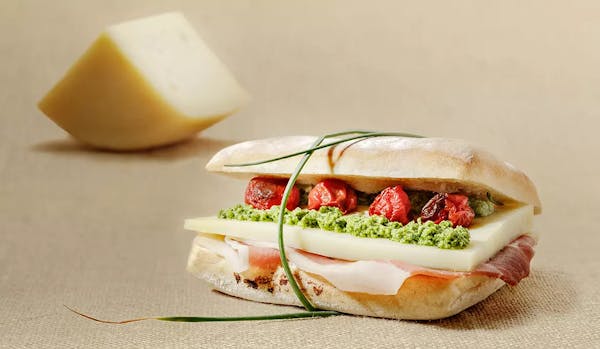 ITALIAN
15 minutes
Go to the recipe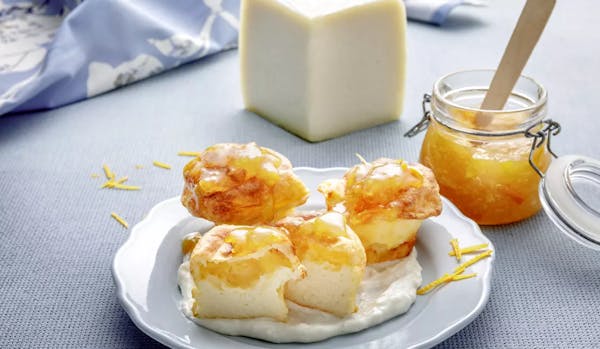 CHEESE SOUFFLÉ WITH BRIGANTE
45 minutes
Go to the recipe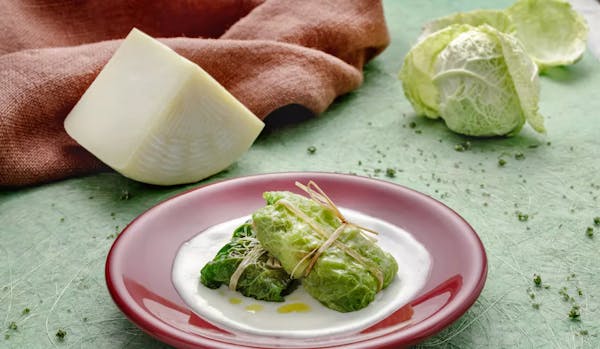 FAGOTTINI WITH SAVOY CABBAGE AND COTECHINO AND BRIGANTE
30 minutes
Go to the recipe
BRIGANTE WITH CANDIED FIGS WITH ORANGE HONEY
30 minutes
Go to the recipe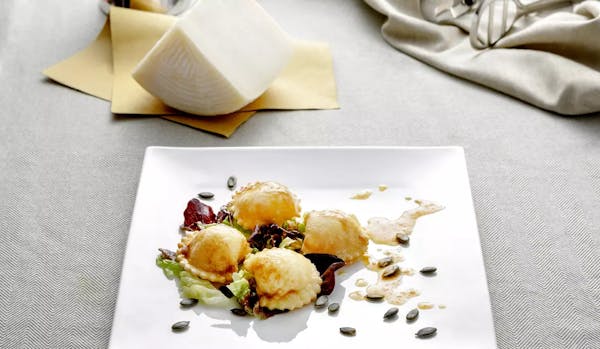 BRIGANTE RAVIOLI WITH SALAD AND PUMPKIN SEEDS
45 minutes
Go to the recipe