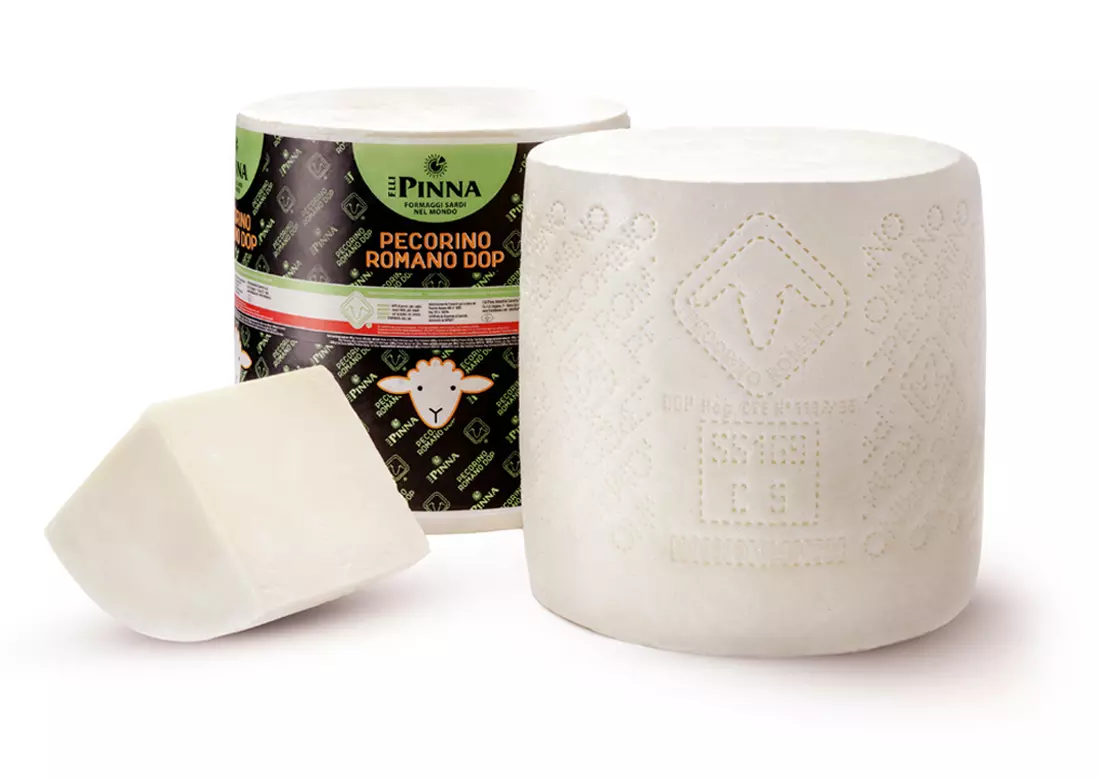 The protagonist of this recipe: Pecorino Romano PDO
Presentation
The Gnocchi alla Sorrentina are a first course of the Campania tradition. They are so loved and handed down by grandmothers who love the genuineness of homemade pasta. For a real dish of Gnocchi alla Sorrentina, the gnocco must be homemade. Its flavor brings to mind the taste of the Italian tradition: abundant tomato sauce, stringy mozzarella, pecorino cheese and the scent of basil. Its success lies in its simplicity and its flavor that smells of home and memories. Also try the potato gnocchi with truffles.
Watch the Video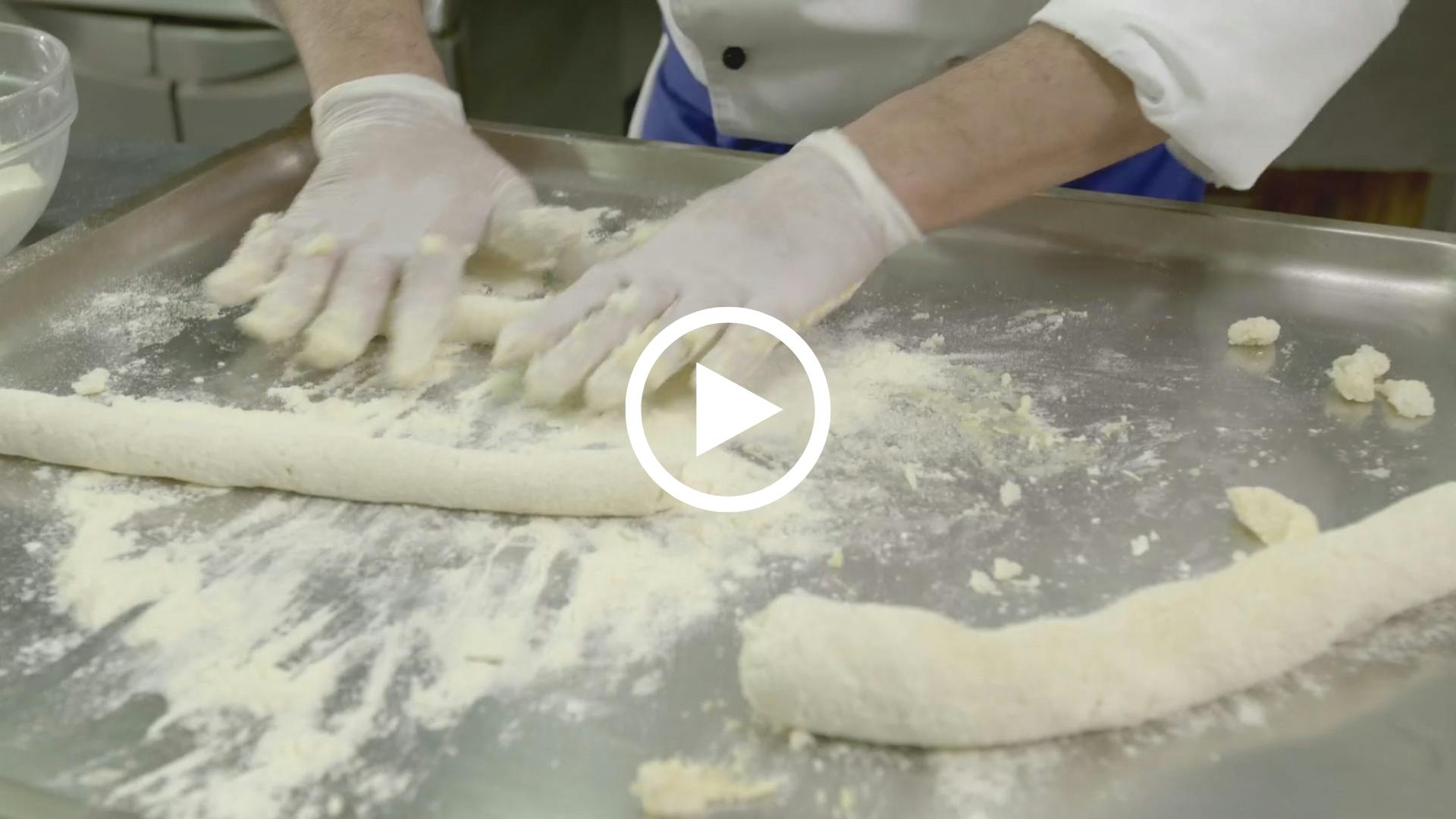 For dumplings
Pecorino Romano DOP

100 gr

Red Potatoes

400 gr.

Egg

2

Flour 00

100 gr
For the tomato sauce
Tomato puree

250 gr

Salt

1 pizzico

Basil

6 Foglie

Oil

q.b.

Salt

q.b.

Garlic

1 spicchio
Method
Gnocchi preparation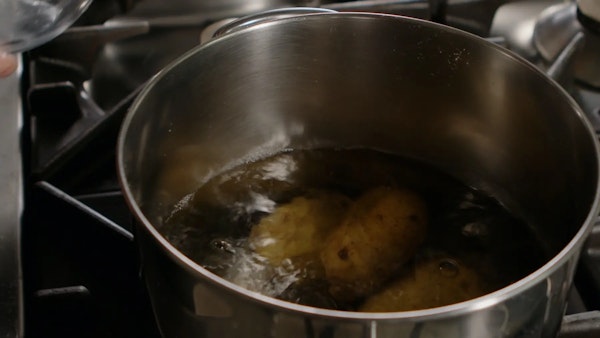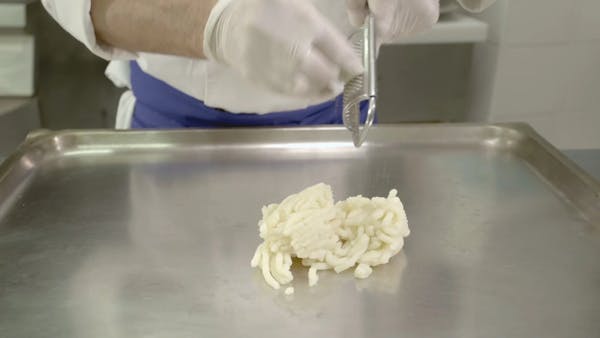 1
First, wash the red potatoes under running water to remove any residue, then pour them into a pot with water and cook for 30-40 minutes. Once ready, pour them into the potato masher, or if you prefer, after peeling them, you can mash them with a fork.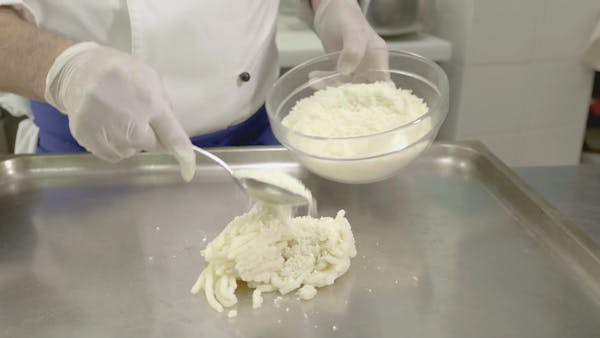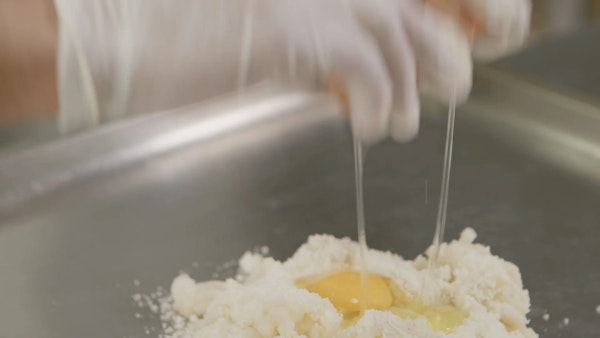 2
Now add a sprinkling of nutmeg to the mashed potato mixture to taste, two eggs and a pinch of salt. Start kneading quickly until you get a homogeneous, soft and compact consistency.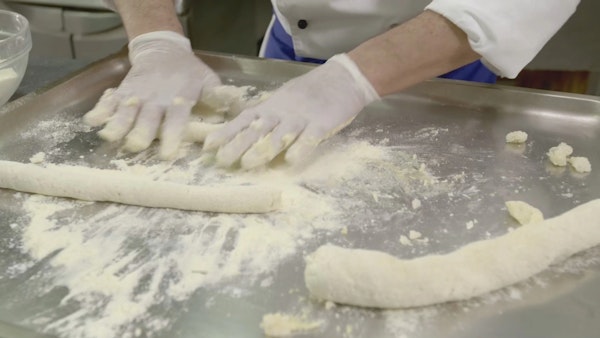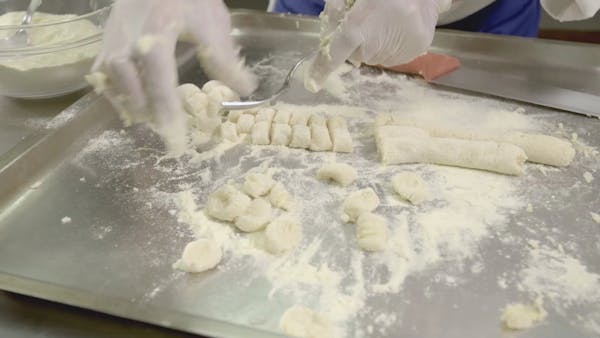 3
Once the right consistency is obtained, you can start preparing the gnocchi. Meanwhile, boil the water for the gnocchi. Now take a part of the dough and create loaves with a thickness of about 2-3 cm. Cut the loaf and get gnocchi. If you have the rigagnocchi you can give it an extra touch, or you can also create the lines with the prongs of a fork.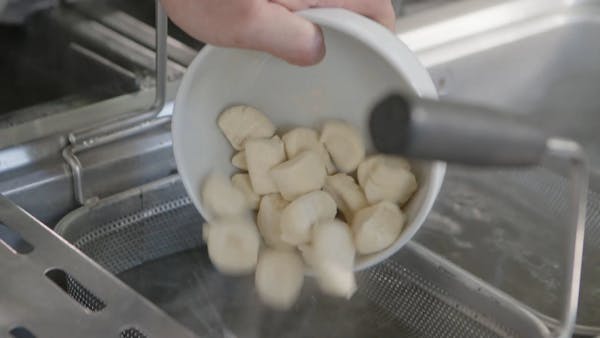 4
Now that the gnocchi are ready to cook, pour them into the water and drain them after a few minutes. Pour the garlic clove into a pan with the oil and add the tomato sauce.
For the tomato sauce
1
Pour the tomato sauce into a pan and season with salt and oil to taste. Then add the freshly cooked potato gnocchi.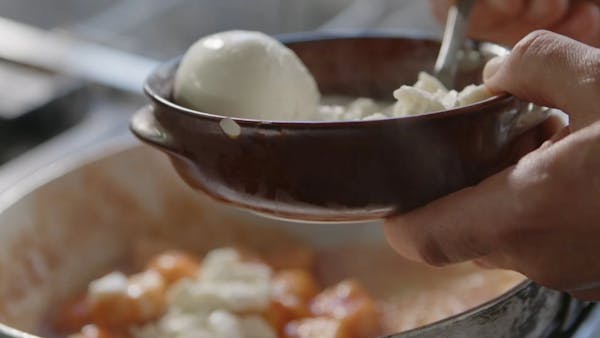 2
Still in the pan (or if you prefer in a pyrophile) add the mozzarella into small pieces and continue to mix with the heat off.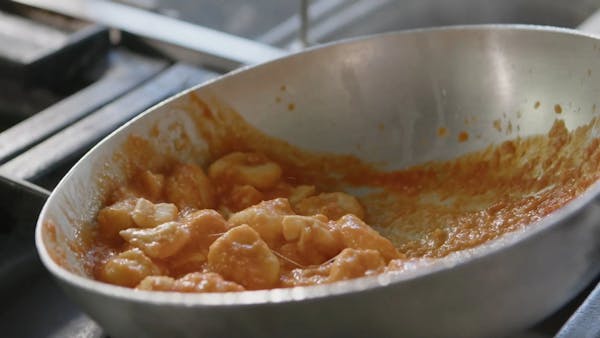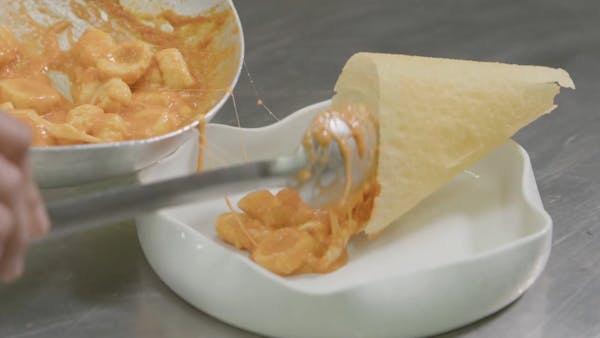 3
Keep stirring until you reach a gooey consistency. For a special touch we served the gnocchi with a previously prepared Pecorino Romano wafer.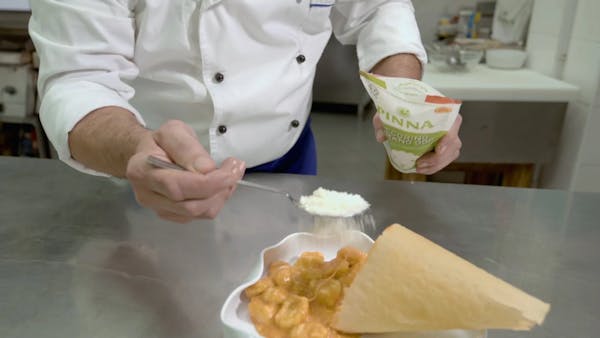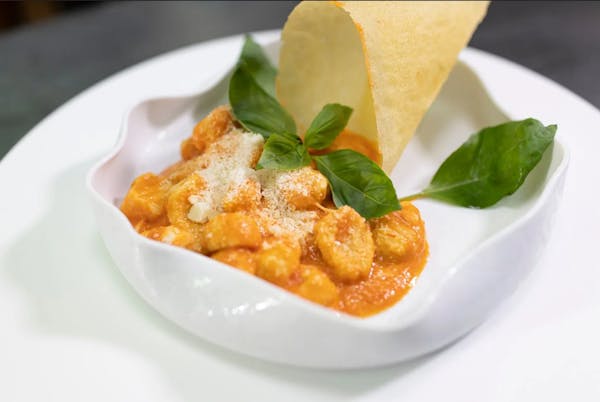 4
For the final touch, add plenty of Pecorino Romano and basil leaves. Have a good meal!
Ricetta di : Pinna Formaggi
Share this recipe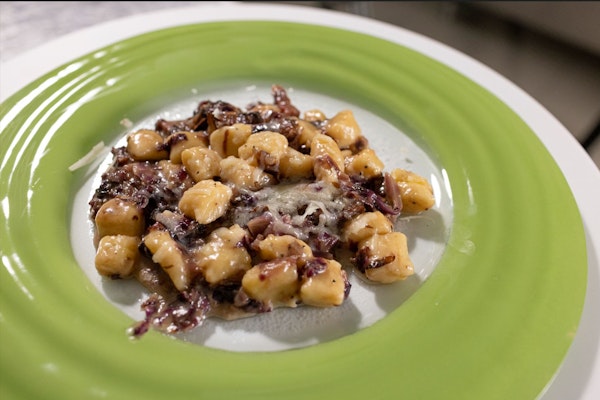 Potato gnocchi with Pecorino cheese with truffles, radicchio and speck.
50 minutes
Go to the recipe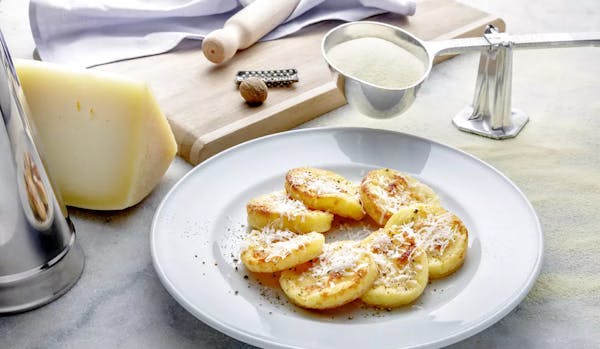 ROMAN-STYLE GNOCCHI
60 minutes
Go to the recipe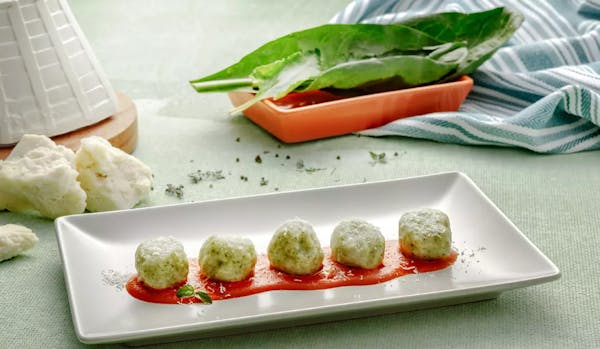 GNOCCHI WITH FRESH RICOTTA AND FIELD HERBS
30 minutes
Go to the recipe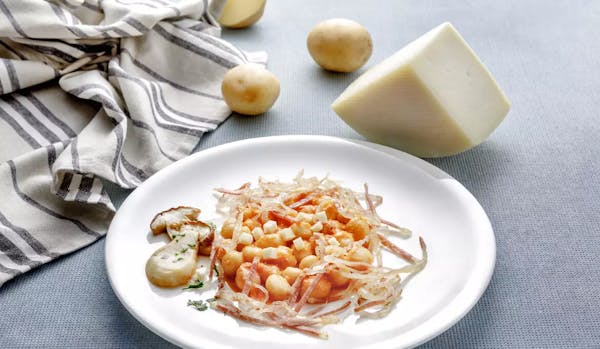 POTATO DUMPLINGS AND SALTED COD WITH CHEEK LARD, PORCINO MUSHROOMS AND SANTA TERESA
60 minutes
Go to the recipe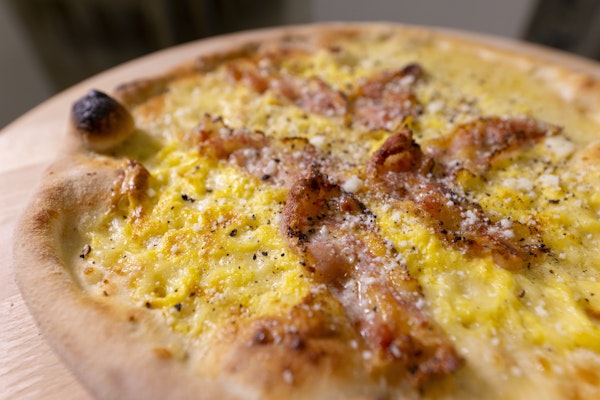 10 minutes
Go to the recipe
10 minutes
Go to the recipe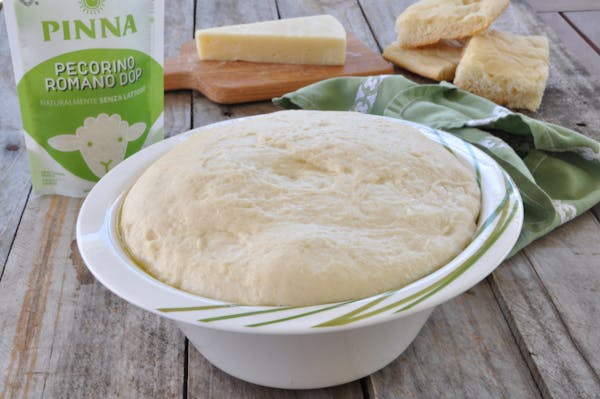 120 minutes
Go to the recipe
2 minutes
Go to the recipe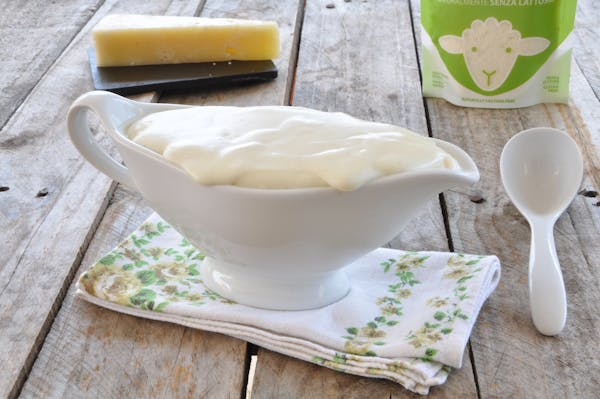 15 minutes
Go to the recipe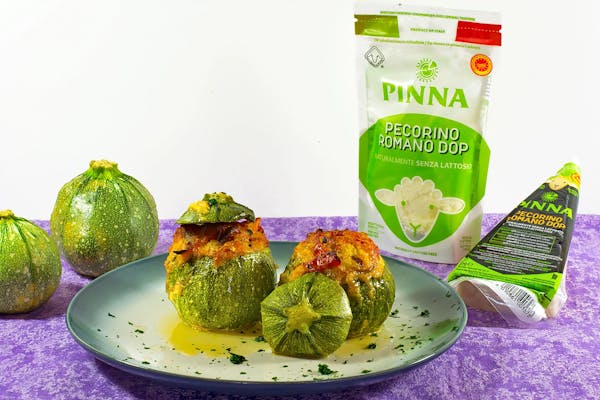 15 minutes
Go to the recipe
30 minutes
Go to the recipe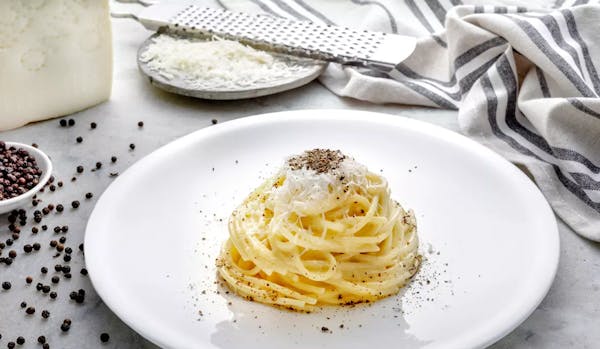 SPAGHETTI WITH CHEESE AND PEPPER
30 minutes
Go to the recipe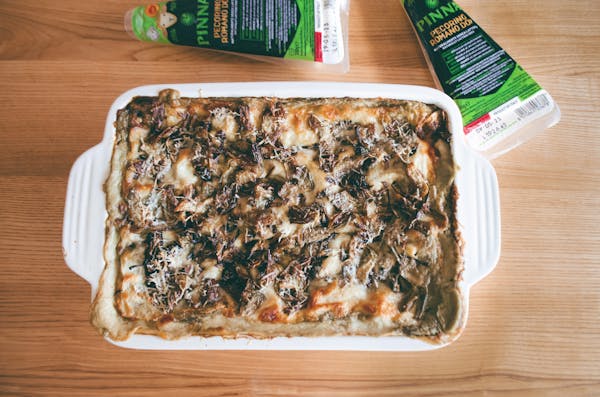 Lasagna Artichokes and Pecorino
40 minutes
Go to the recipe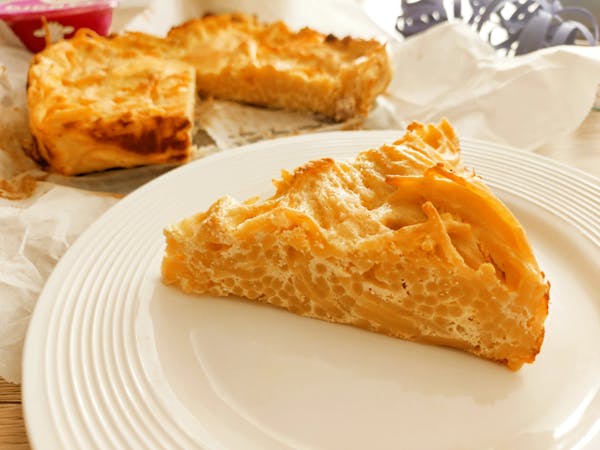 Spaghetti Frittata
30 minutes
Go to the recipe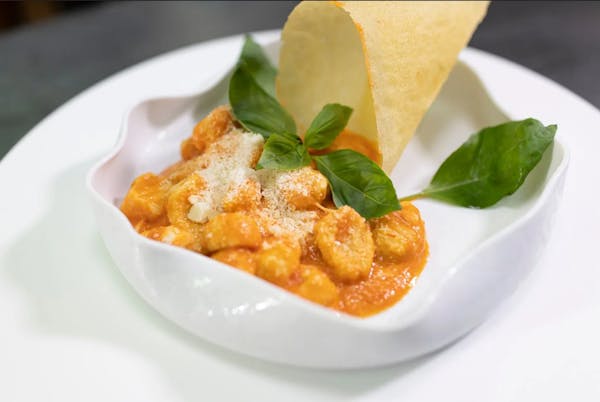 Gnocchi Sorrentine style
30 minutes
Go to the recipe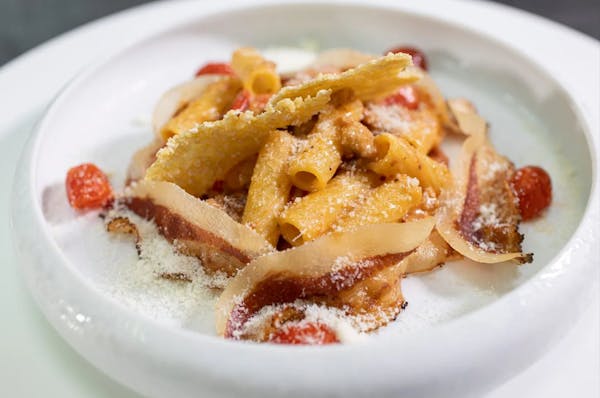 Pasta alla Zozzona
25 minutes
Go to the recipe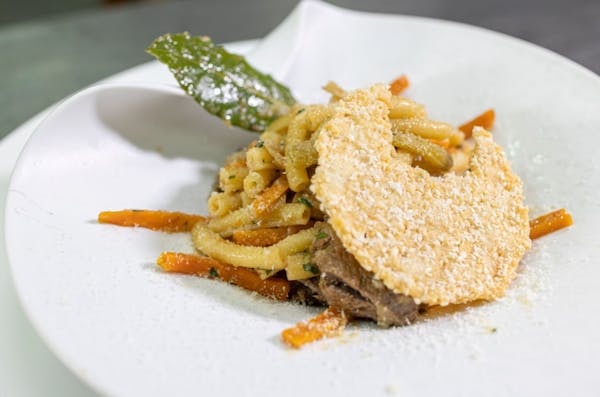 Pasta alla Genovese
20 minutes
Go to the recipe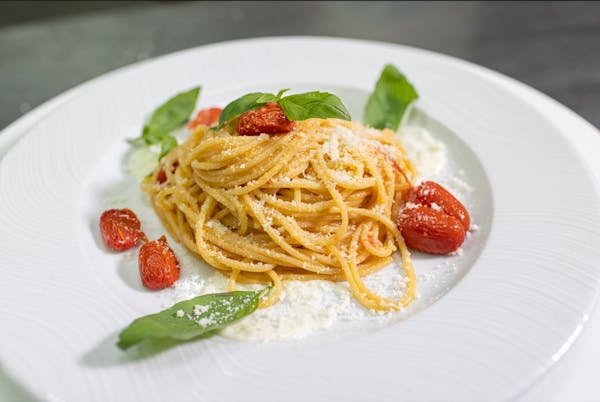 Pasta allo scarpariello
15 minutes
Go to the recipe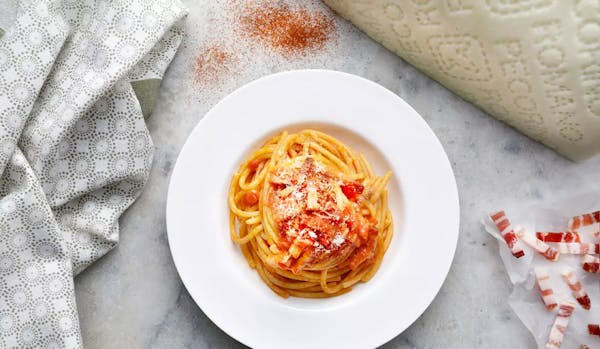 SPAGHETTI ALL'AMATRICIANA
45 minutes
Go to the recipe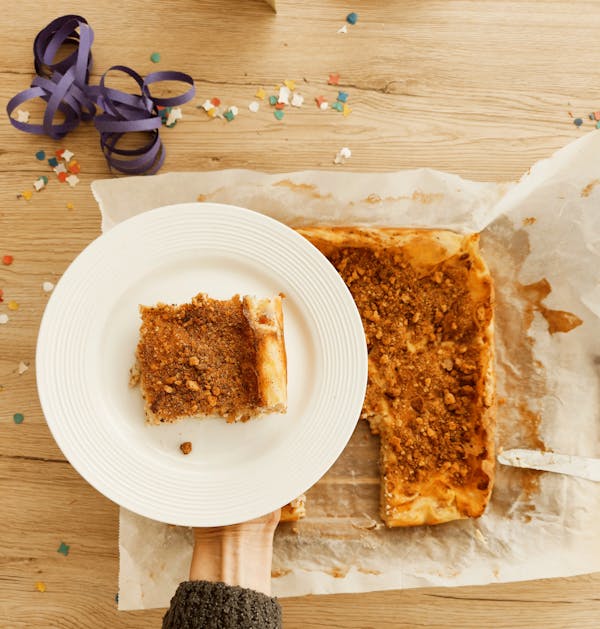 20 minutes
Go to the recipe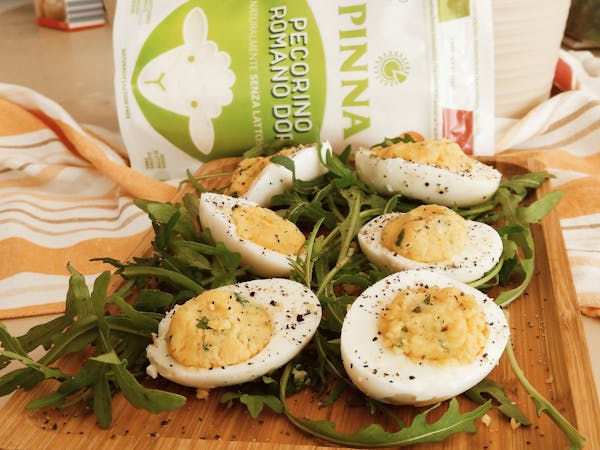 10 minutes
Go to the recipe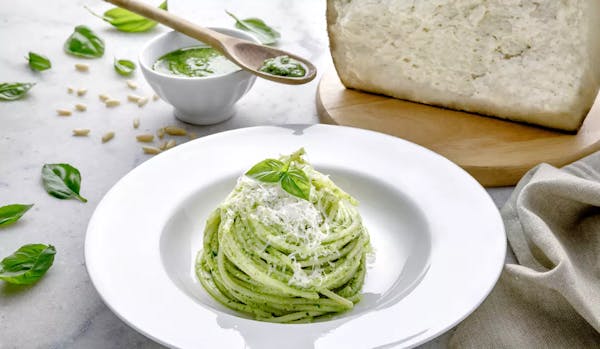 SPAGHETTI WITH PESTO SAUCE
30 minutes
Go to the recipe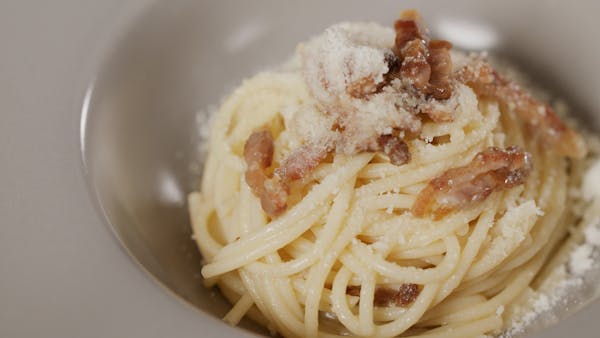 Spaghetti alla Gricia
10 minutes
Go to the recipe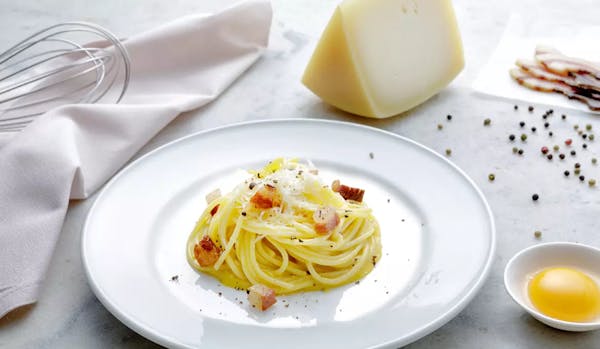 PASTA ALLA CARBONARA
30 minutes
Go to the recipe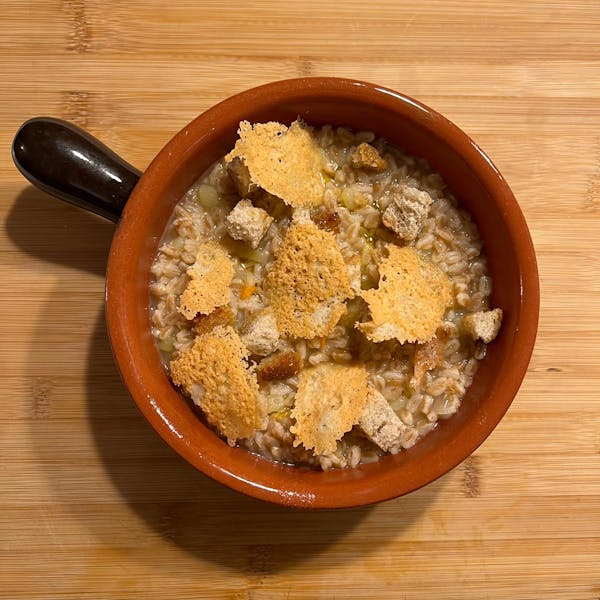 20 minutes
Go to the recipe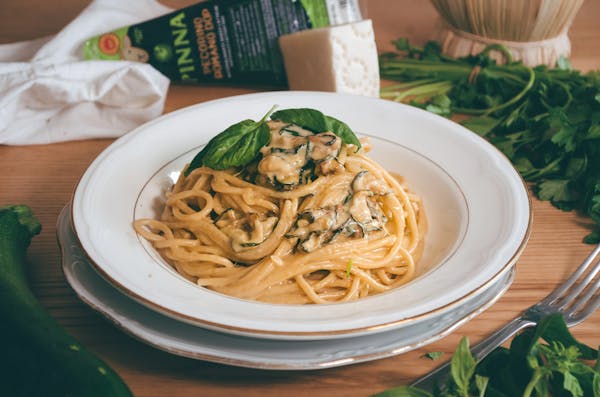 20 minutes
Go to the recipe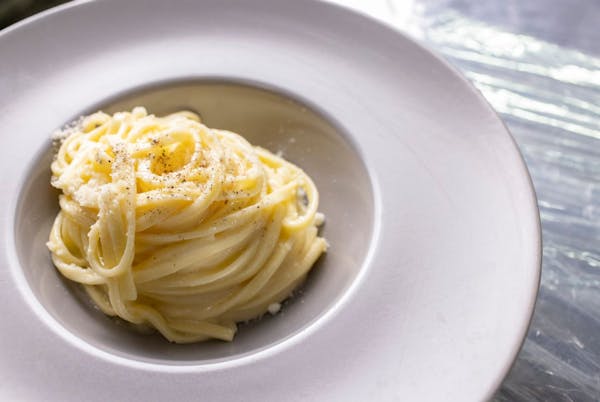 Fettuccine all'Alfredo
20 minutes
Go to the recipe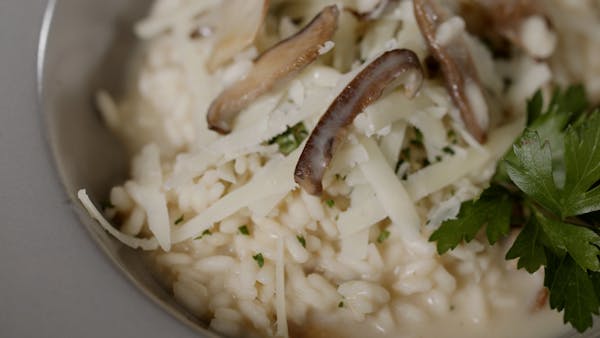 Mushroom Risotto
30 minutes
Go to the recipe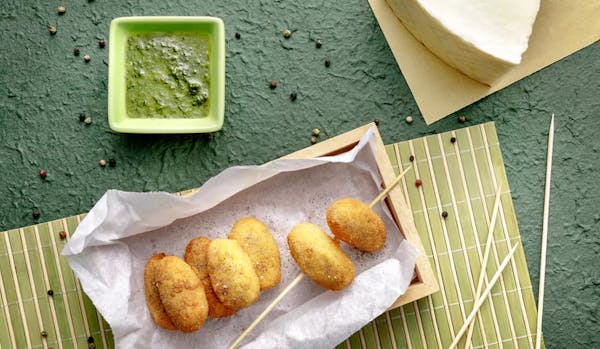 CHEESE AND PEPPER CROQUETTES WITH PECORINO ROMANO
45 minutes
Go to the recipe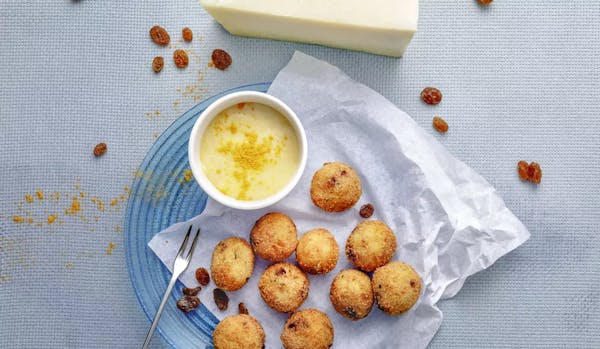 SWEET AND SOUR SALTED COD RISSOLES WITH PECORINO ROMANO
45 minutes
Go to the recipe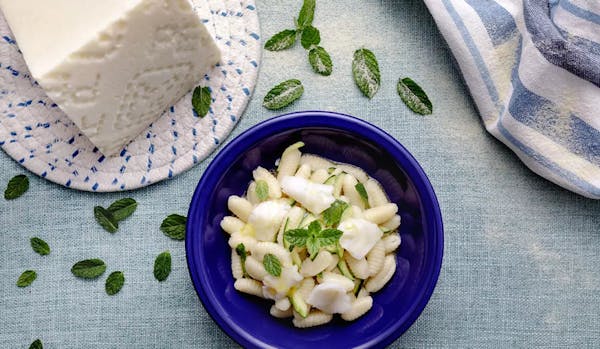 MALLOREDDUS WITH SALTED COD, COURGETTES, PECORINO ROMANO AND MINT
30 minutes
Go to the recipe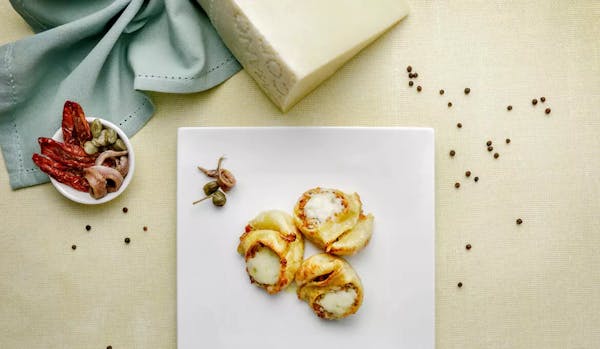 CONCHIGLIONI FILLED WITH PECORINO ROMANO CHEESE
45 minutes
Go to the recipe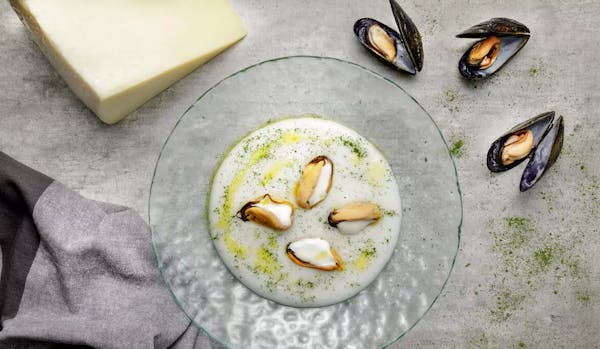 RICE WITH MUSSELS AND PECORINO ROMANO
45 minutes
Go to the recipe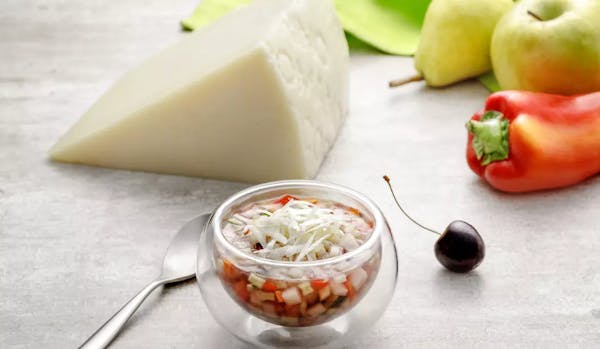 FRUIT AND VEGETABLE SUMMER SALAD WITH PECORINO ROMANO
30 minutes
Go to the recipe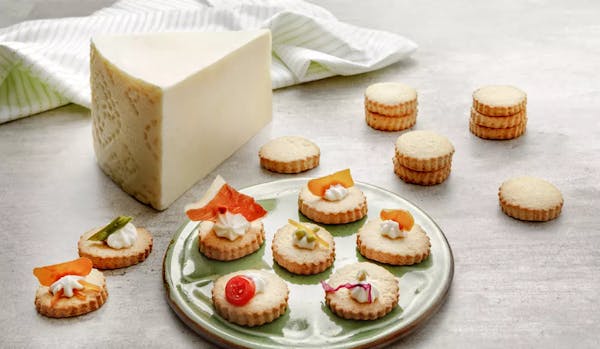 SHORTBREAD COOKIES WITH PECORINO ROMANO
45 minutes
Go to the recipe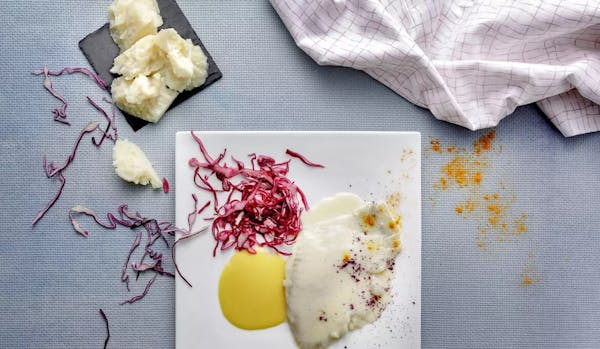 TURBOT ESCALOPE WITH PECORINO
45 minutes
Go to the recipe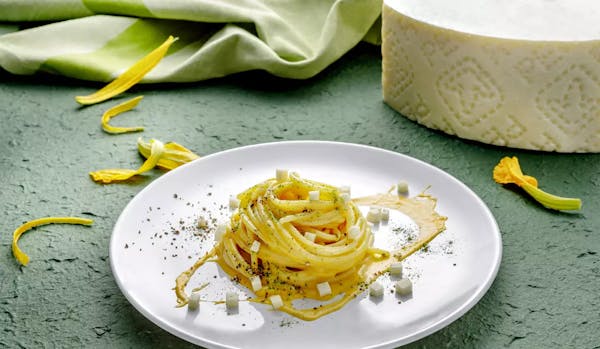 SPAGHETTI WITH PUMPKIN CREAM AND PECORINO ROMANO CUBES
45 minutes
Go to the recipe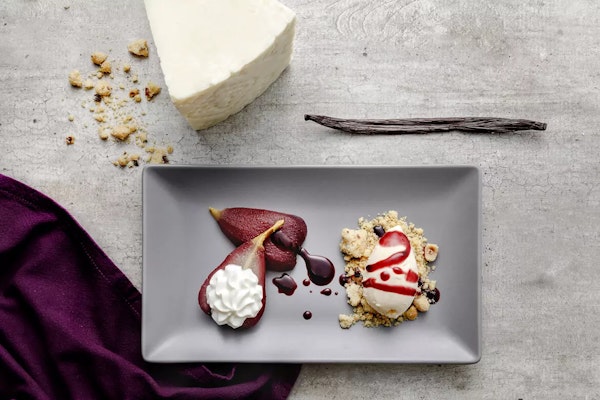 PEARS IN VIN SANTO WITH PECORINO ROMANO CREAM AND VANILLA ICE
60 minutes
Go to the recipe