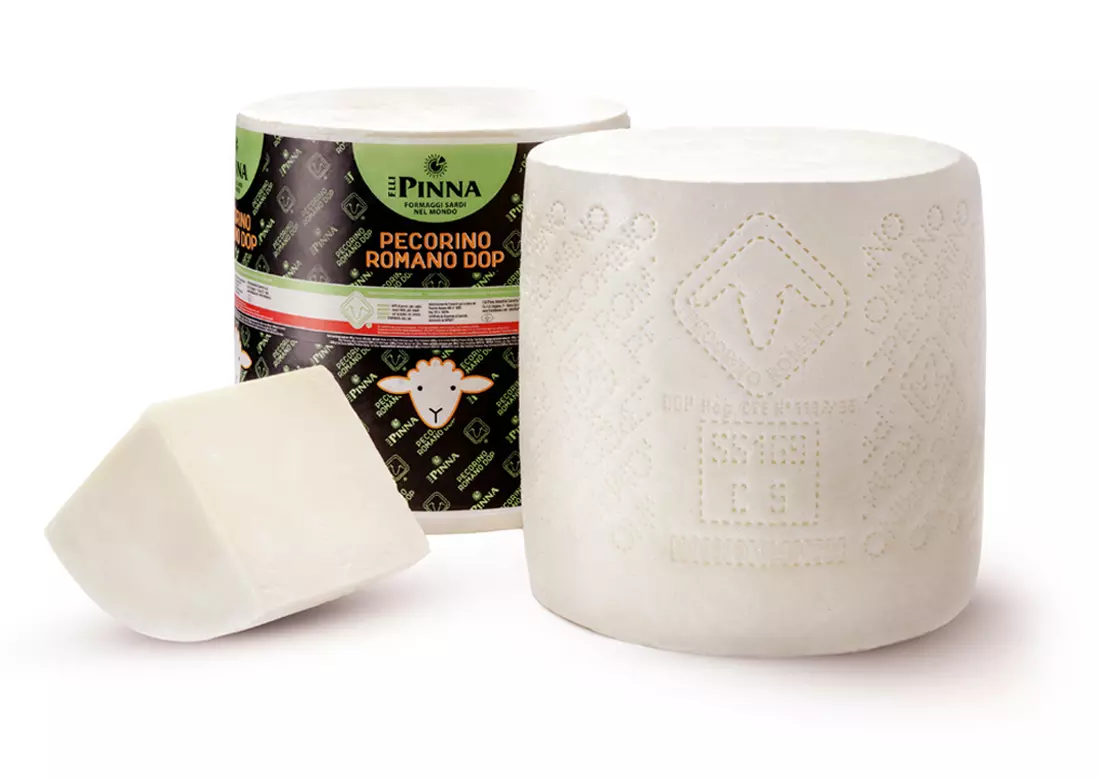 The protagonist of this recipe: Pecorino Romano PDO
Presentation
Pasta alla Genovese, even if the name can be misleading, is a dish of the Campania tradition. The origin of this name seems to be linked to the presence of some Genoese cooks in Naples, who prepared meat in the 1600s in this way. In fact, Genoese pasta is nothing more than a white sauce. The protagonist of the recipe is the onion which is cooked until it turns into a creamy puree that is so tasty and able to bind the pasta in the best possible way. For this first course the pasta used mainly are the ziti. To make it better, you need to use a nice cut of tender meat and blend it all with white wine. You just have to discover our creation and reproduce it immediately!
Watch the Video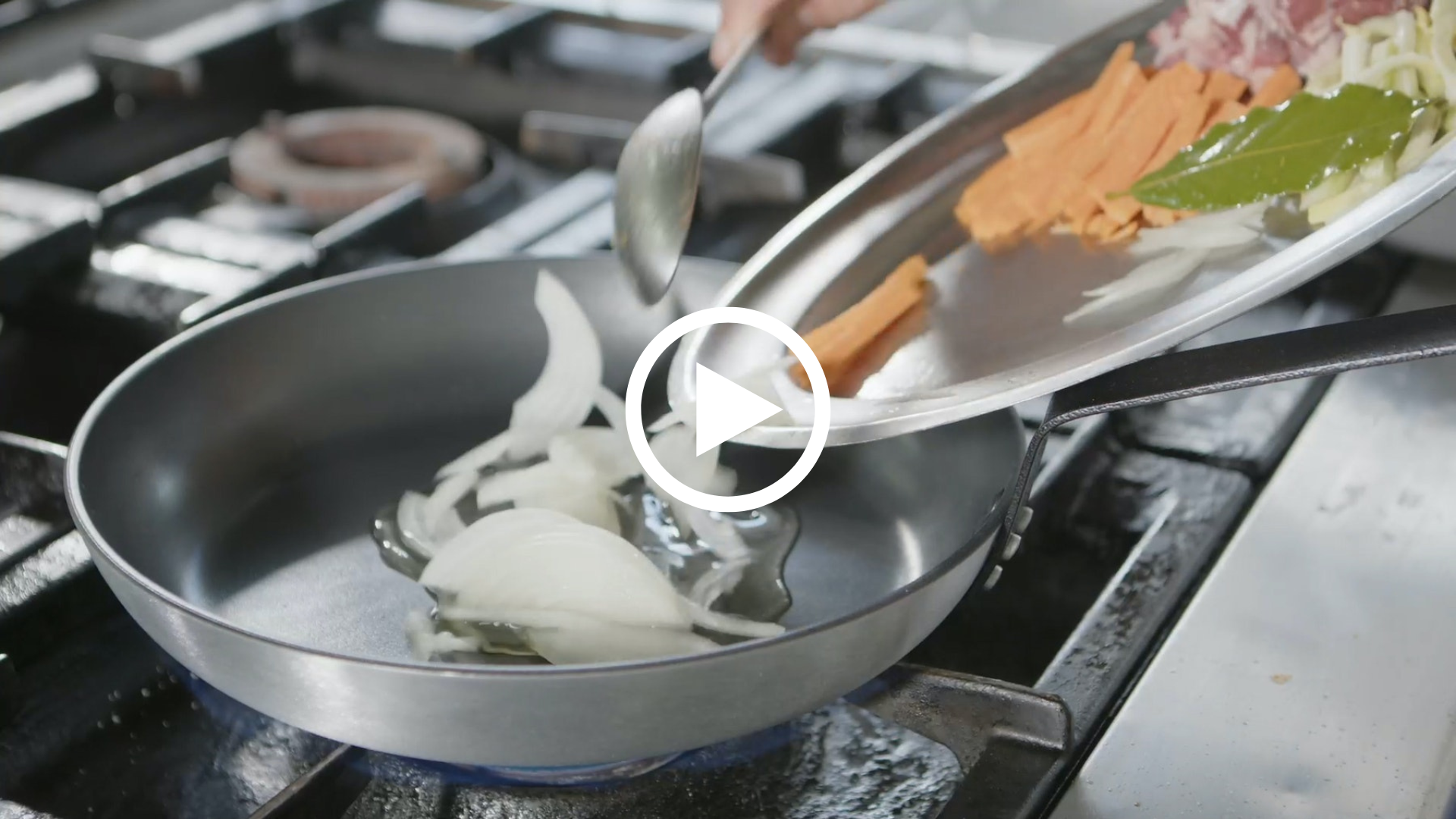 Ziti

400 gr

Pecorino Romano PDO

100 gr

Beef

200 gr

Onion

1 KG

Celery

1

Carrots

2

Parsley

q.b.

Laurel

1 foglia

White wine

2 bicchieri

Oil

q.b.

Salt

q.b.
Method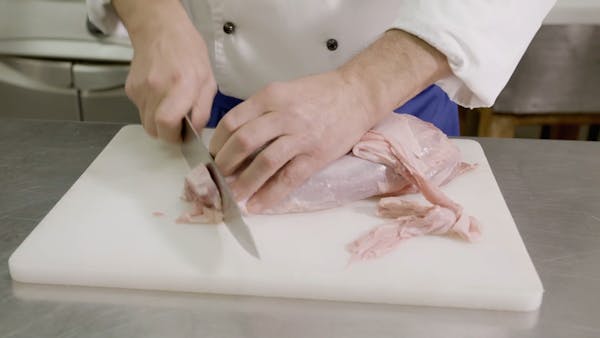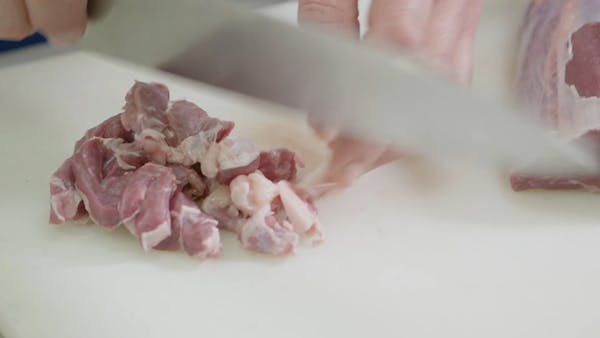 1
First, take your nice piece of beef and cut it into small chunks.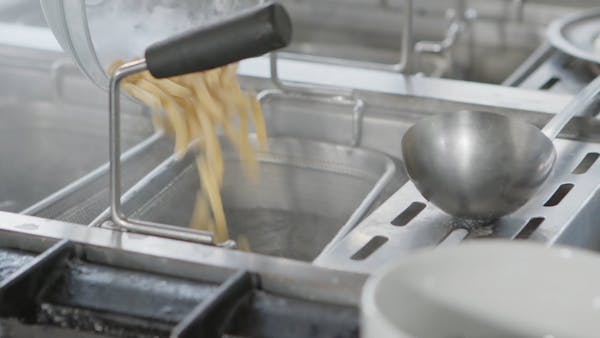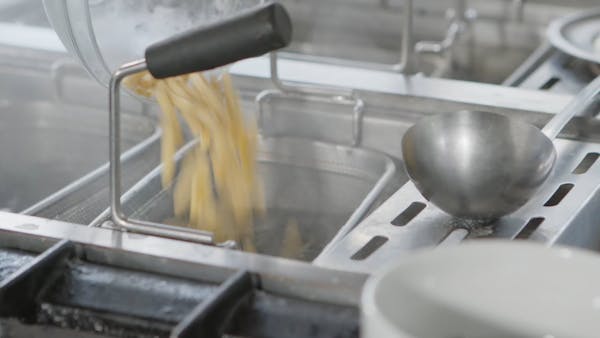 2
In a saucepan with plenty of salted water, pour the ziti until they are cooked. *You can also use another type of pasta if you prefer.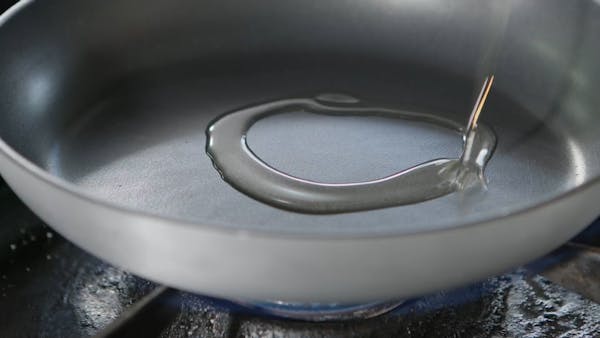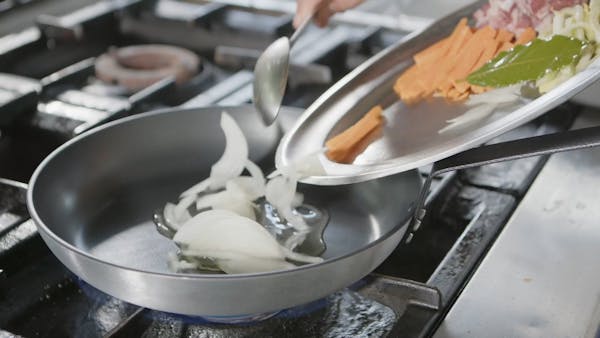 3
Now pour a drizzle of oil into a pan and add lots of onions, at least 1 kg. Let it brown over medium heat and then add all the other vegetables.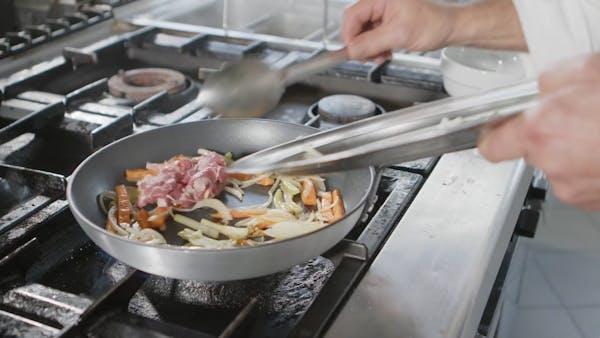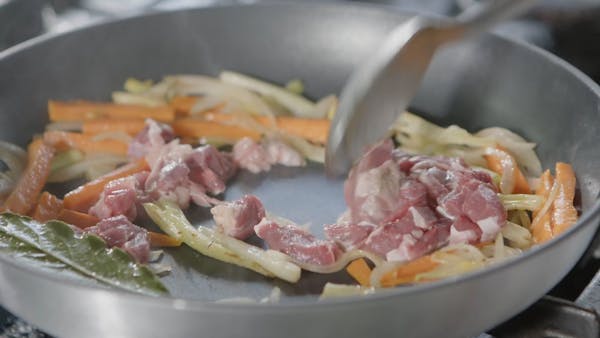 4
Now add the shredded meat to the sautéed mixture and let it brown to allow it to flavor well.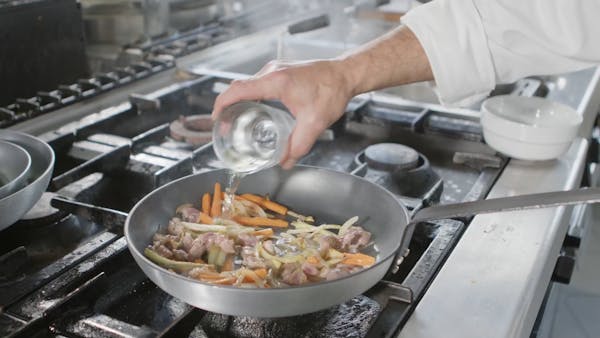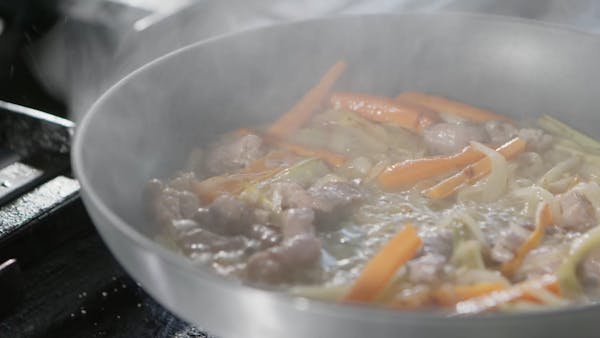 5
Deglaze your sautéed with white wine and let it cook until the onions are well wilted. To facilitate cooking, use the lid and continue cooking until necessary and all the ingredients are well blended and soft.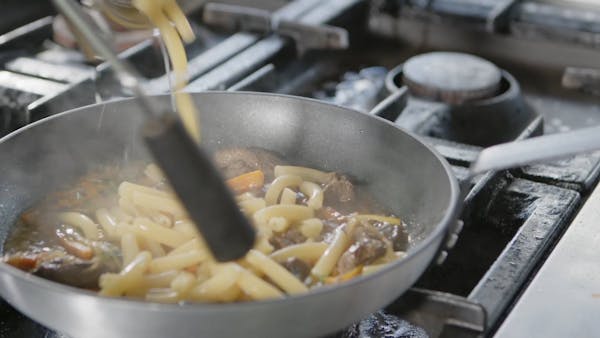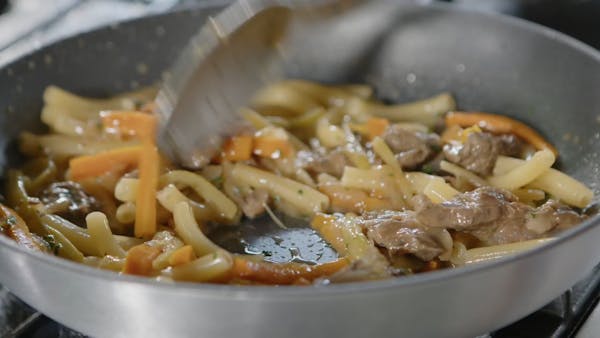 6
Now pour the ziti into the sauce and let it cook in the pan for a couple of minutes.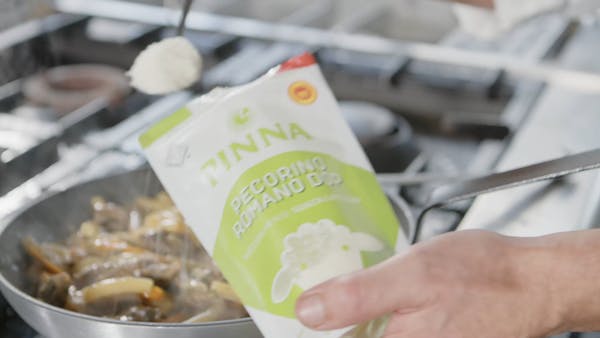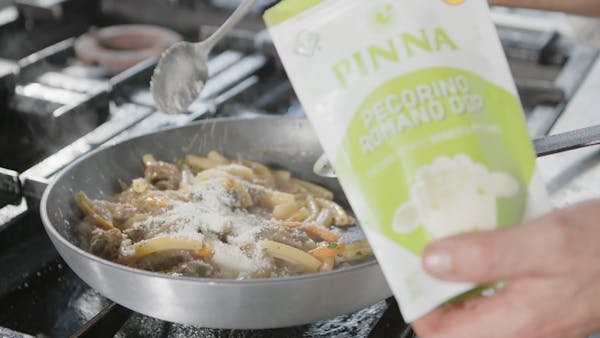 7
Add plenty of Pecorino Romano to the Genoese pasta and continue mixing.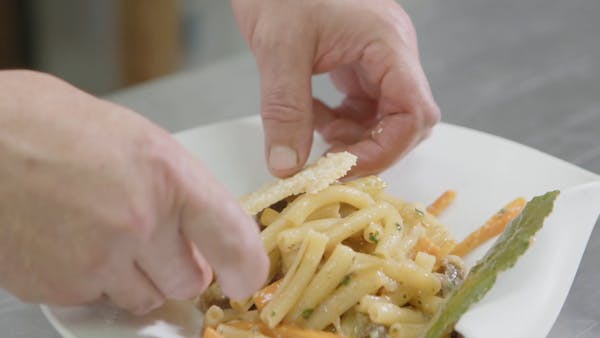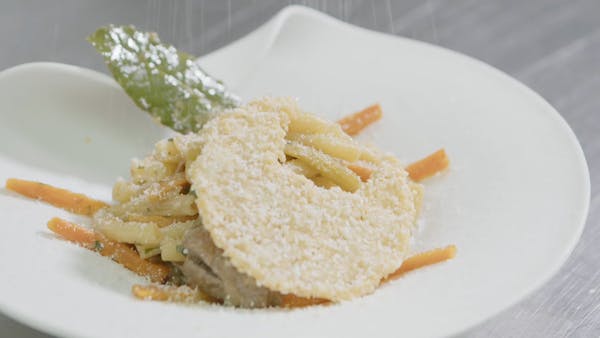 8
Plate up and serve as you like. We used pecorino romano wafers previously prepared in the oven and served with a final sprinkling of Pecorino Romano.
Ricetta di : Pinna Formaggi
Share this recipe
Scopri le ricette con il pecorino Sardo
2 minutes
Go to the recipe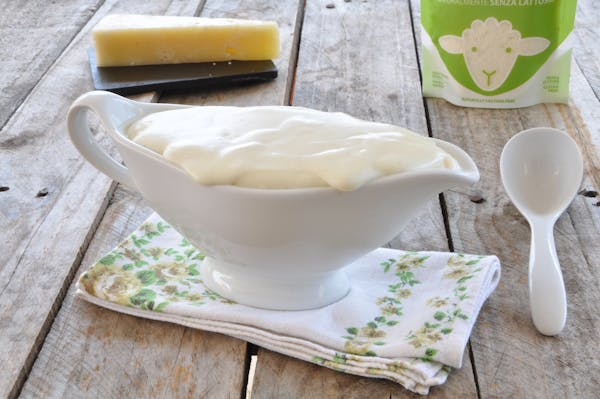 15 minutes
Go to the recipe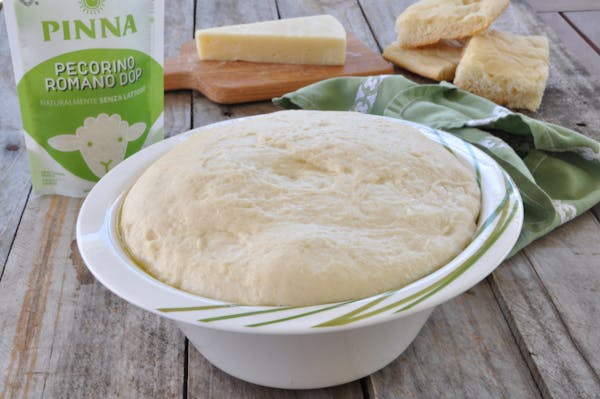 120 minutes
Go to the recipe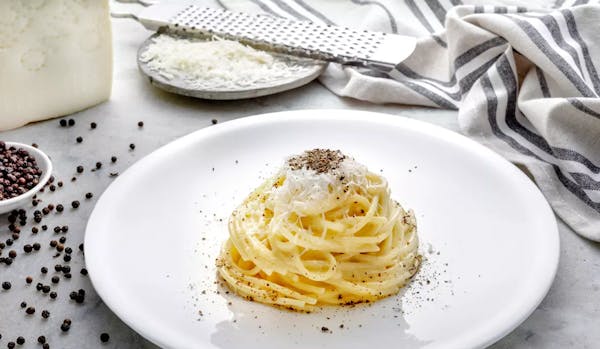 SPAGHETTI WITH CHEESE AND PEPPER
30 minutes
Go to the recipe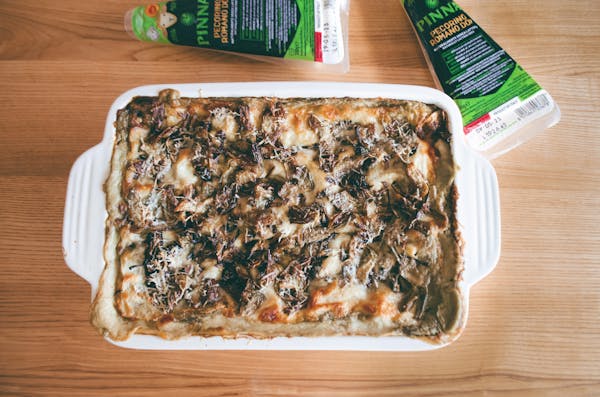 Lasagna Artichokes and Pecorino
40 minutes
Go to the recipe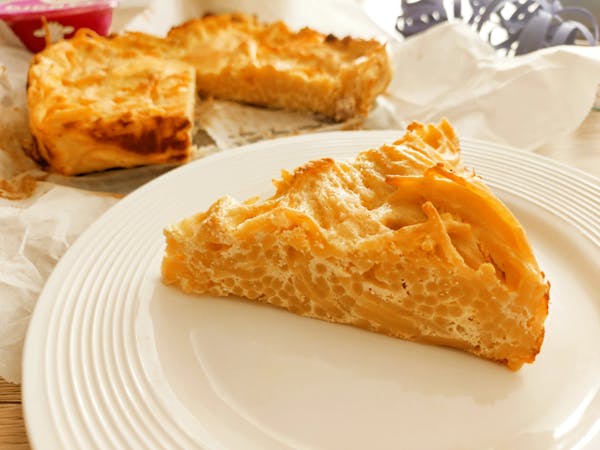 Spaghetti Frittata
30 minutes
Go to the recipe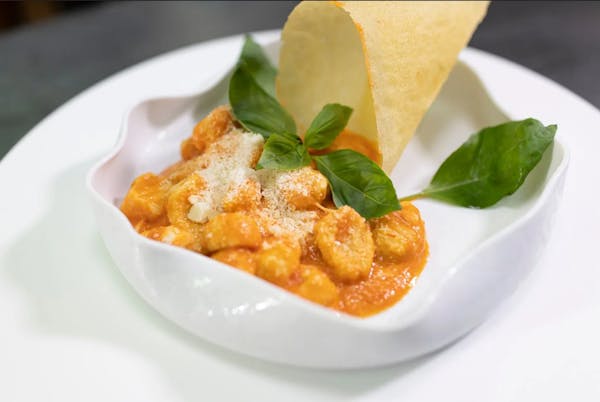 Gnocchi Sorrentine style
30 minutes
Go to the recipe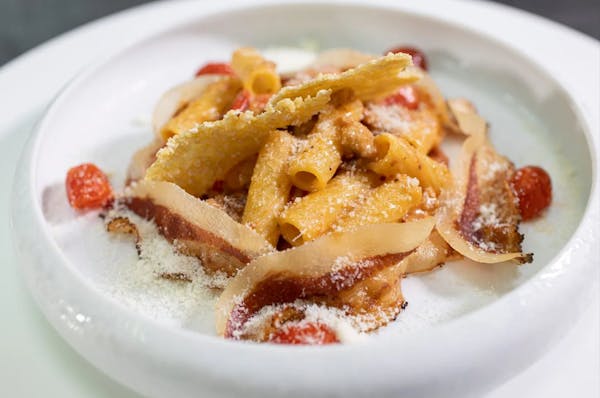 Pasta alla Zozzona
25 minutes
Go to the recipe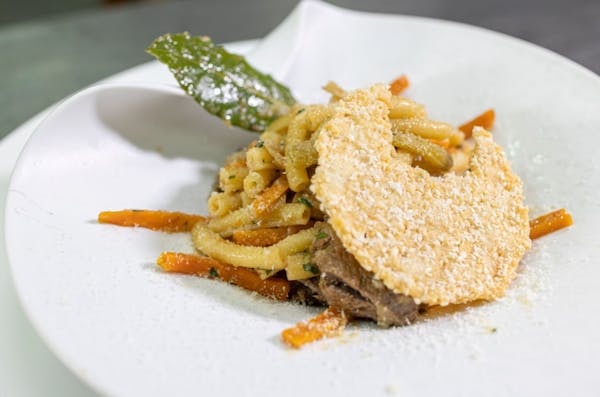 Pasta alla Genovese
20 minutes
Go to the recipe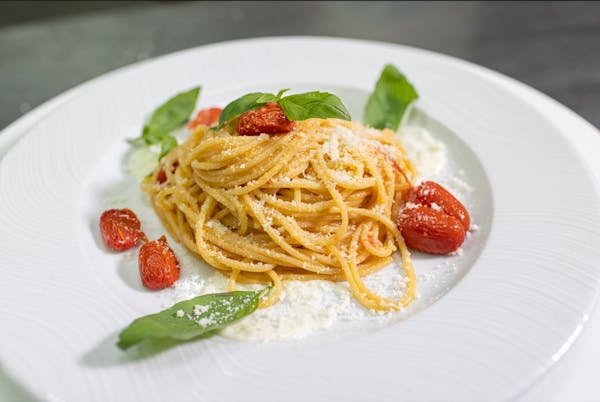 Pasta allo scarpariello
15 minutes
Go to the recipe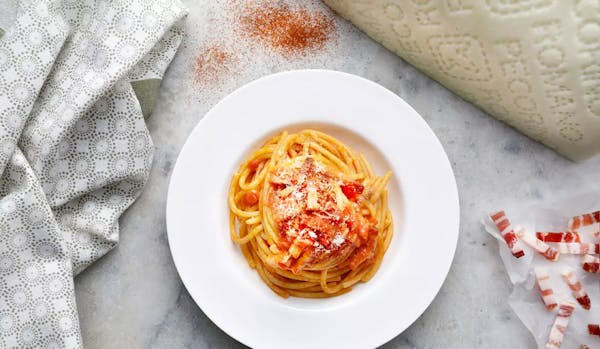 SPAGHETTI ALL'AMATRICIANA
45 minutes
Go to the recipe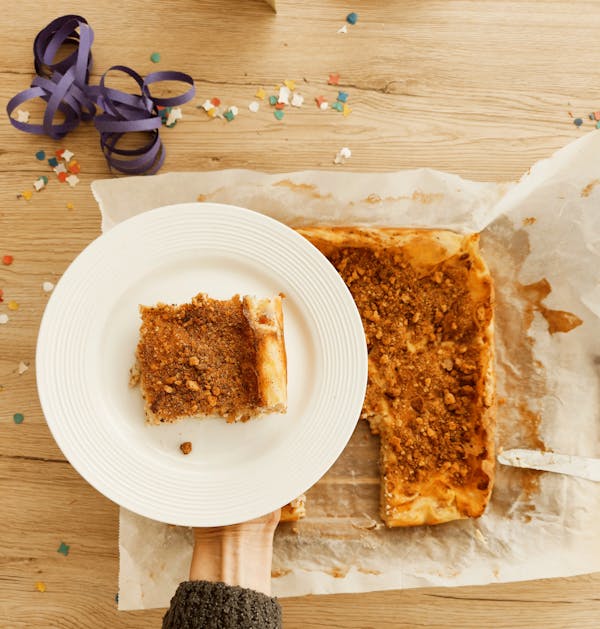 20 minutes
Go to the recipe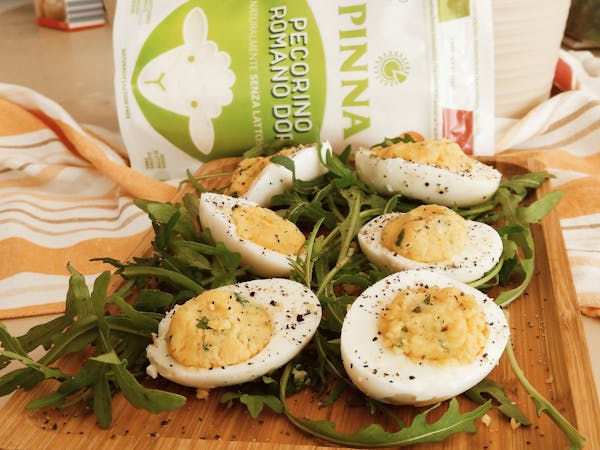 10 minutes
Go to the recipe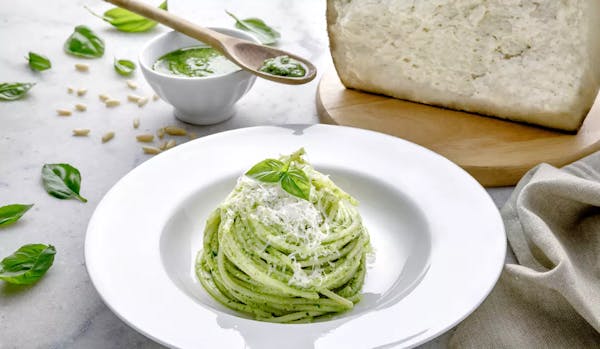 SPAGHETTI WITH PESTO SAUCE
30 minutes
Go to the recipe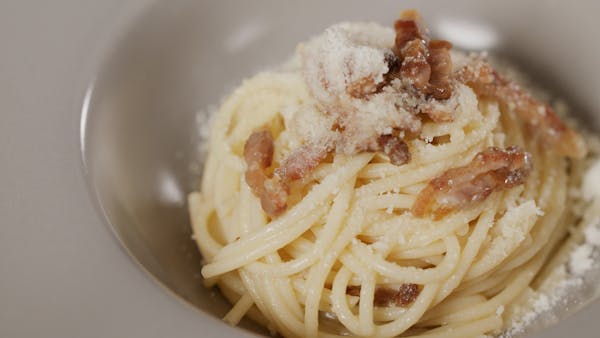 Spaghetti alla Gricia
10 minutes
Go to the recipe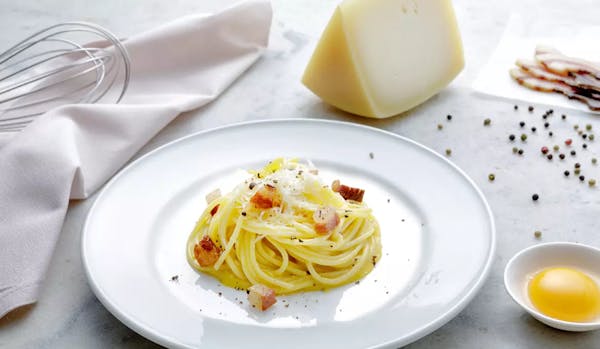 PASTA ALLA CARBONARA
30 minutes
Go to the recipe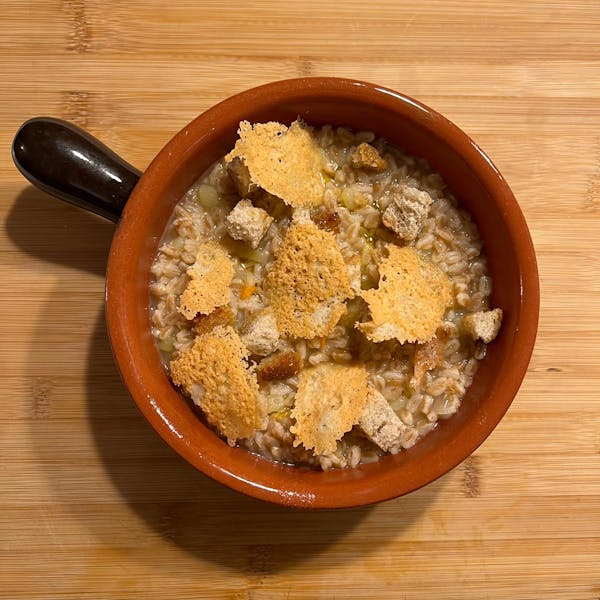 20 minutes
Go to the recipe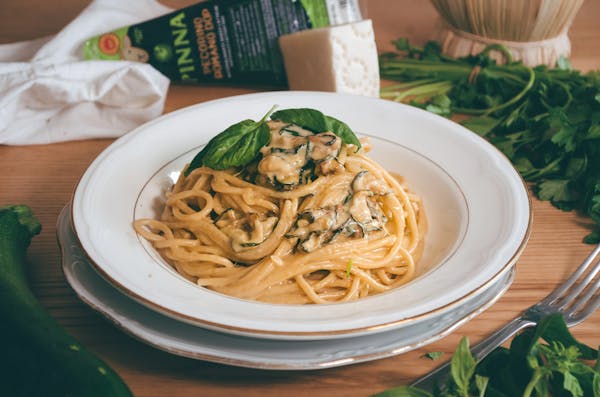 20 minutes
Go to the recipe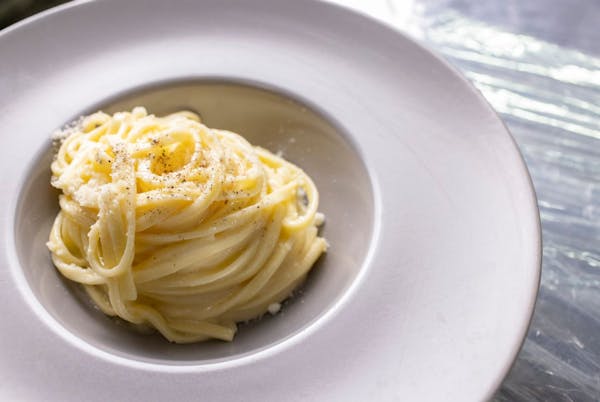 Fettuccine all'Alfredo
20 minutes
Go to the recipe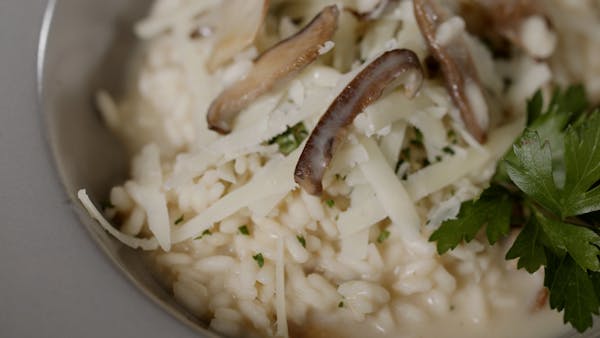 Mushroom Risotto
30 minutes
Go to the recipe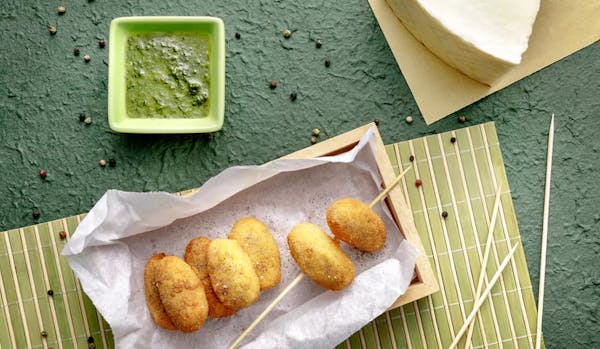 CHEESE AND PEPPER CROQUETTES WITH PECORINO ROMANO
45 minutes
Go to the recipe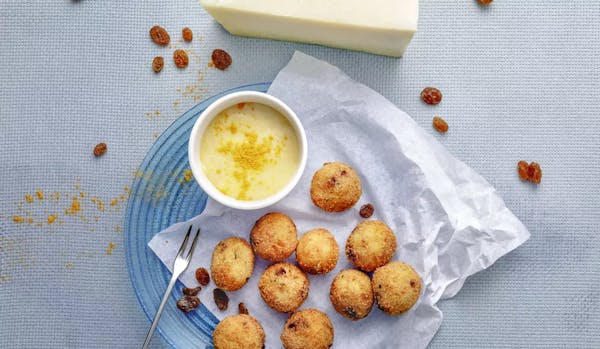 SWEET AND SOUR SALTED COD RISSOLES WITH PECORINO ROMANO
45 minutes
Go to the recipe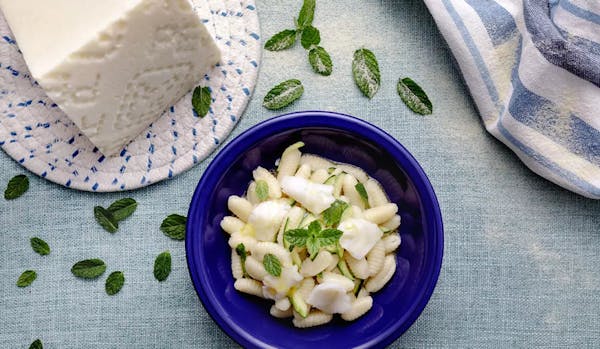 MALLOREDDUS WITH SALTED COD, COURGETTES, PECORINO ROMANO AND MINT
30 minutes
Go to the recipe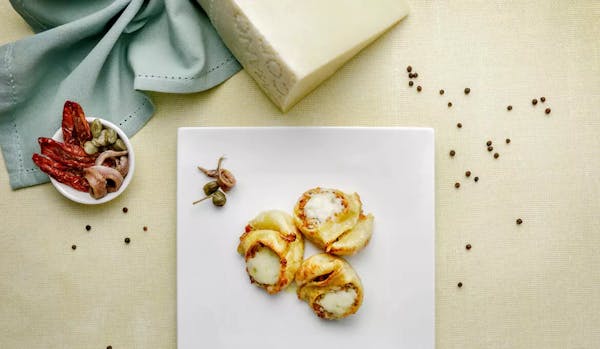 CONCHIGLIONI FILLED WITH PECORINO ROMANO CHEESE
45 minutes
Go to the recipe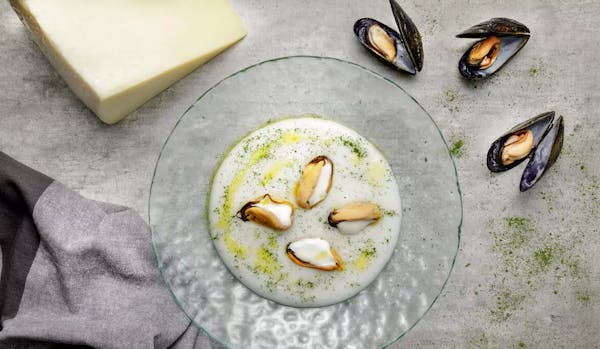 RICE WITH MUSSELS AND PECORINO ROMANO
45 minutes
Go to the recipe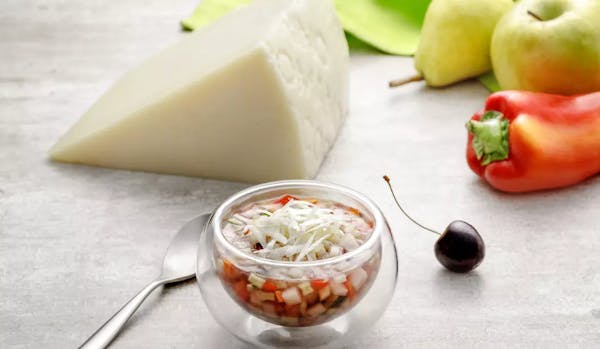 FRUIT AND VEGETABLE SUMMER SALAD WITH PECORINO ROMANO
30 minutes
Go to the recipe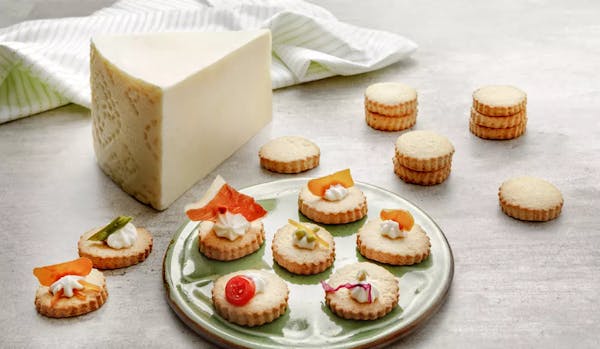 SHORTBREAD COOKIES WITH PECORINO ROMANO
45 minutes
Go to the recipe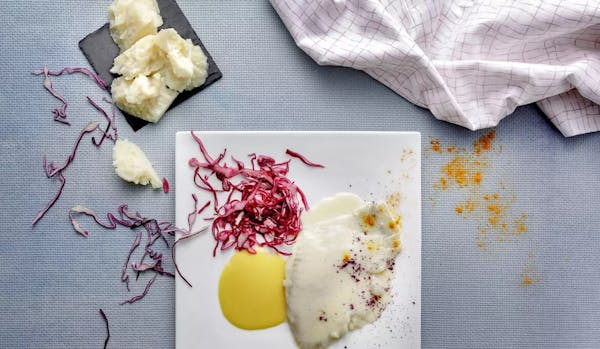 TURBOT ESCALOPE WITH PECORINO
45 minutes
Go to the recipe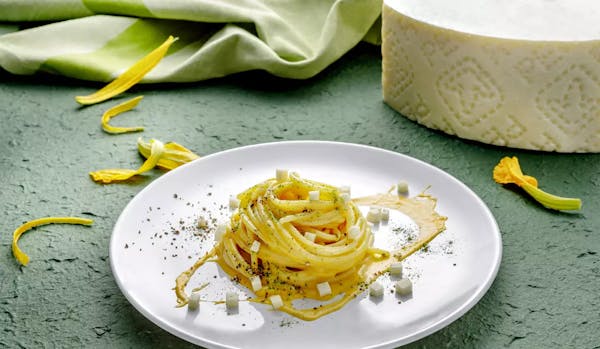 SPAGHETTI WITH PUMPKIN CREAM AND PECORINO ROMANO CUBES
45 minutes
Go to the recipe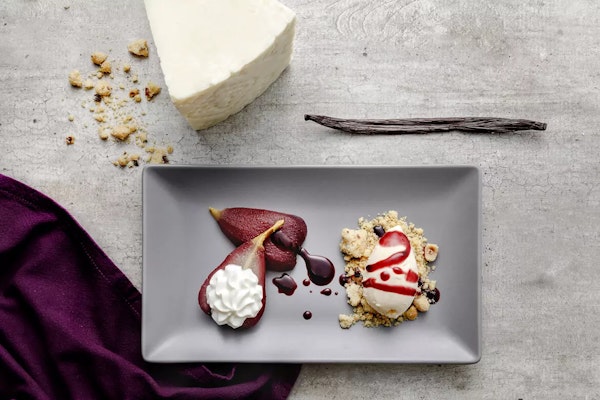 PEARS IN VIN SANTO WITH PECORINO ROMANO CREAM AND VANILLA ICE
60 minutes
Go to the recipe