Medium-sized potatoes

4

Mild Pecorino Sardo PDO Santa Teresa

100 g

Shallot

1

Basil

to taste

Parsley

to taste

Butter

100 g

Salt

to taste

Pepper

as needed
Method
The cream
1
Peel the potatoes, cube them and leave them to soak in water for 25 minutes to remove the starch.
2
Meanwhile, mince the shallot and set aside.
3
In a capacious small pot, brown the shallot with butter over low heat.
4
Add the potatoes and continue to brown for a few minutes, add water and cook the soup.
5
Once cooked, blend it all with an immersion blender.
The Santa Teresa gnocchi
1
Blend the Santa Teresa cheese with a few small leaves of basil and parsley and shape small balls.
2
Plate the potato cream up and lastly add the small cheese balls.
RECIPE BY: Luisa Bayre and her staff
Share this recipe
DISCOVER THE RECIPES WITH THE SANTA TERESA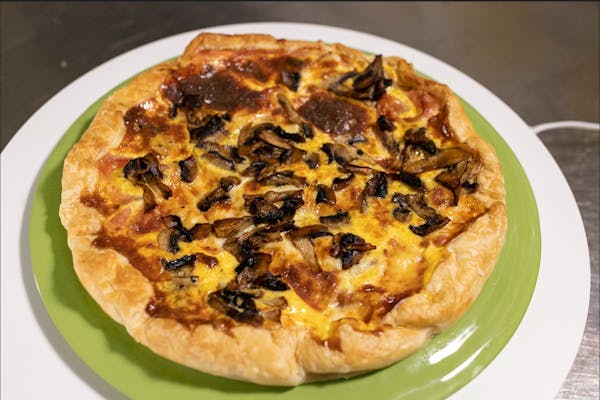 Savory pie with ham, mushrooms and Pecorino Sardo
60 minutes
Go to the recipe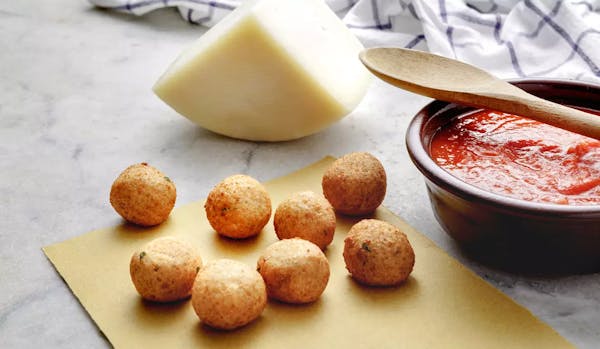 SANTA TERESA AND EGGS BOMBETTE
45 minutes
Go to the recipe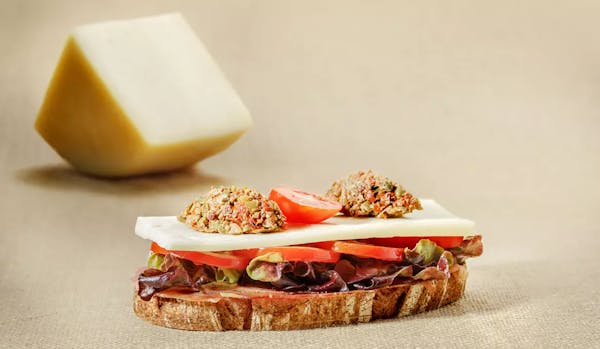 Santa Teresa
15 minutes
Go to the recipe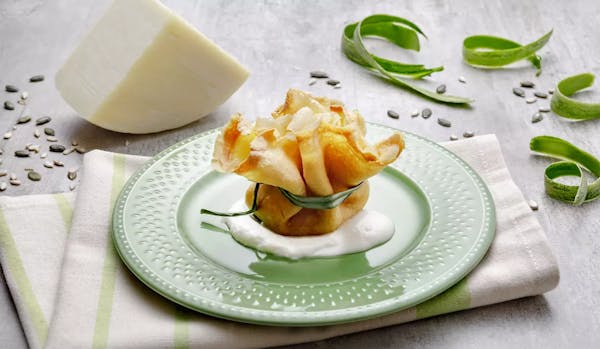 FAGOTTINO WITH COURGETTES AND SANTA TERESA
30 minutes
Go to the recipe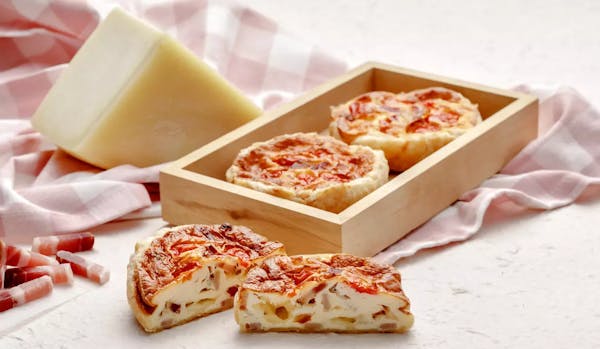 PUFF PASTRY TARTLET WITH BACON, TOMATO AND SANTA TERESA
45 minutes
Go to the recipe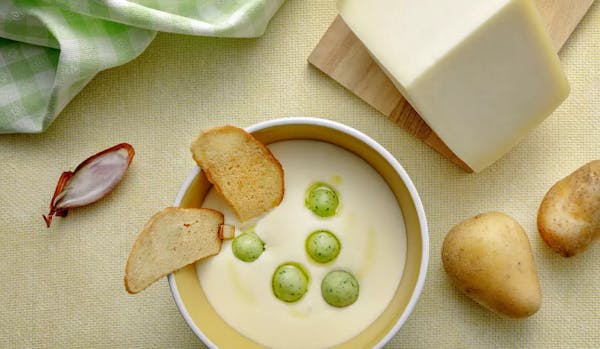 POTATO CREAM WITH SANTA TERESA
45 minutes
Go to the recipe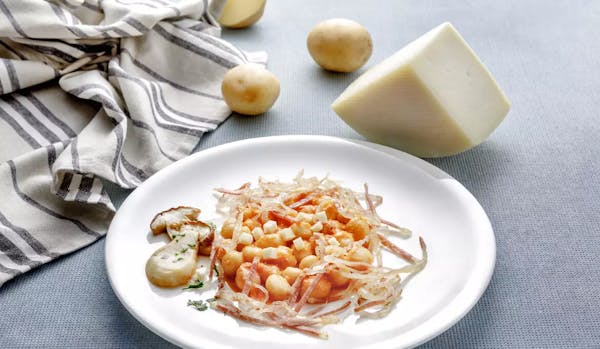 POTATO DUMPLINGS AND SALTED COD WITH CHEEK LARD, PORCINO MUSHROOMS AND SANTA TERESA
60 minutes
Go to the recipe