Rice

280 g

Onion

1

Butter

120 g

Extra virgin olive oi

2 tablespoons

White wine

1 glass

Artichokes

4

Shallot

1

Gran Pecorino Riserva

40 g

Vegetable broth

to taste

Salt

to taste

Pepper

to taste
Method
1
Cut the artichokes into julienne strips and cook them over high heat in a pan with oil and garlic.
2
In the meantime, prepare a good vegetable broth, put a courgette, a carrot, a white onion, half a fennel or a stalk of celery and a little salt in a pot with cold water.
3
In a saucepan, let melt 40 g of butter with two tablespoons of oil and season the ground shallot, when the shallot becomes transparent add the rice and let it toast. Blend with wine and let evaporate.
4
Now proceed and cook the risotto, add a little hot broth at a time, add a ladle of broth when the previous one has been absorbed.
5
Halfway through cooking, add the artichokes cooked in olive oil, parsley and garlic, and mix.
6
When cooked, remove from the stove, whisk with the remaining butter and grated Gran Pecorino Riserva, adjust with salt and pepper as you like.
7
Plate up and serve hot.
RECIPE BY: Luisa Bayre and her staff
Share this recipe
Discover the recipes with the Gran Pecorino Riserva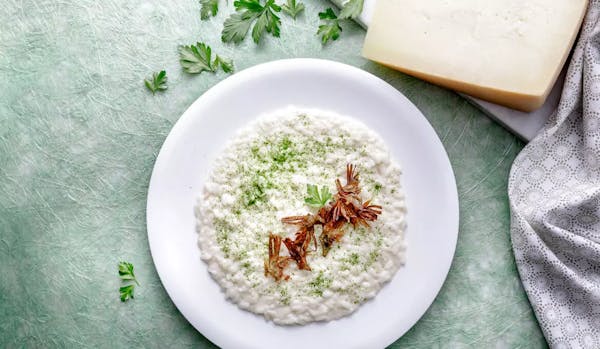 RISOTTO WITH ARTICHOKES AND GRAN PECORINO
60 minutes
Go to the recipe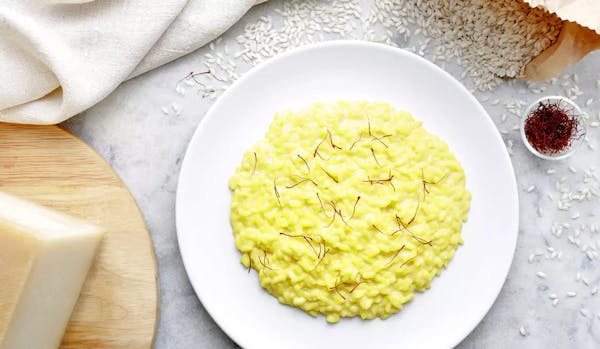 SAFFRON RISOTTO
30 minutes
Go to the recipe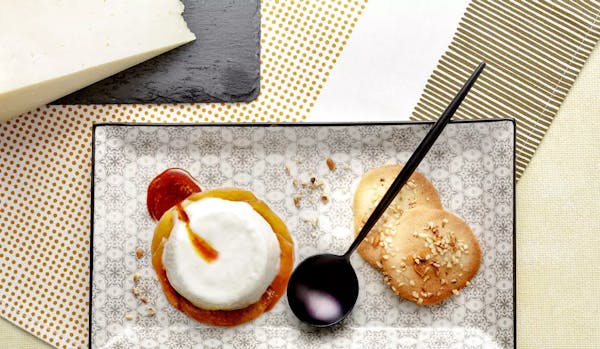 CARAMELIZED PEACHES AND SEMIFREDDO WITH GRAN PECORINO RISERVA
45 minutes
Go to the recipe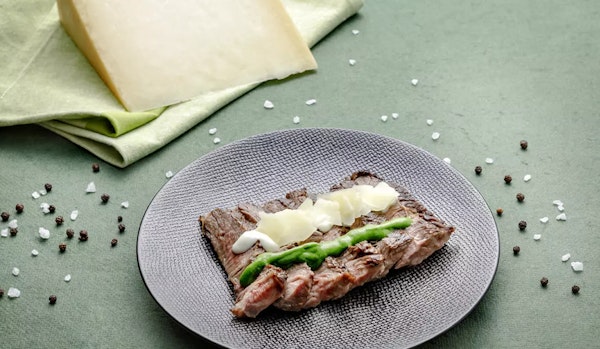 SLICED ANGUS STEAK WITH GRAN PECORINO
15 minutes
Go to the recipe