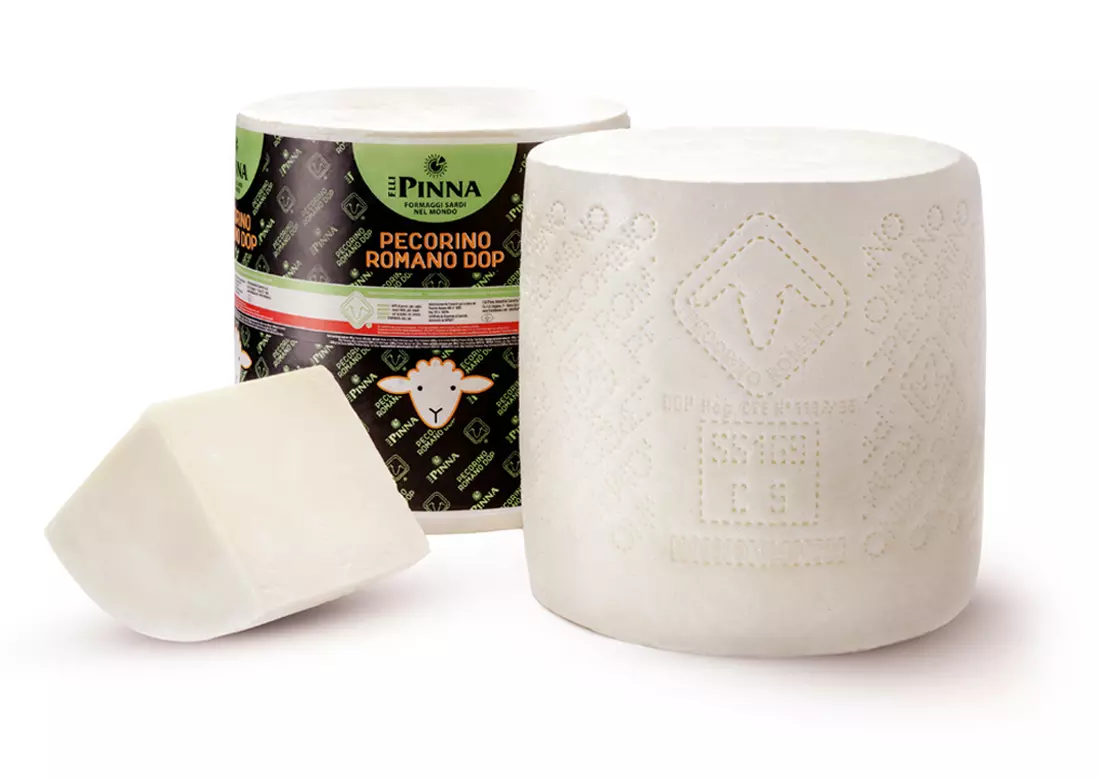 The protagonist of this recipe: Pecorino Romano PDO
Presentation
Spaghetti alla Gricia is one of the most famous and popular main courses of the typical Lazio cuisine. An easy and tasty recipe based on three sample ingredients: pecorino, bacon and black pepper. Less famous than carbonara, and very similar to amatriciana in its preparation. It is said that Pasta alla Gricia was invented by Lazio shepherds, that on the way back from the pastures they prepared a dish with the ingredients available. The result is a simple dish but at the same time good and substantial. You can choose to prepare Pasta alla Gricia with spaghetti, with bucatini or tonnarelli, or with short pasta like rigatoni!
Spaghetti

320 gr

Bacon

120 gr

Pecorino Romano PDO

50 gr

Chili pepper

1

White wine

½ glass

Oil

q.b

Salt

q.b.

Pepe nero

q.b.
Method
1
To prepare Spaghetti alla Gricia, the first thing to do is: in a pot bring to boil the water that will be used to cook the pasta.
2
Now take the bacon and cut it into small slices. Place it on a preheated pan without oil and cook it over medium heat for about ten minutes until it becomes golden and crisp.
3
In the meantime, the water has come to boil, add salt and cook the pasta. You can choose as an alterna-tive to Spaghetti Alla Gricia, to use Tagliolini, Tonnarelli or short pasta such as Rigatoni.
4
Now abundant Pinna Pecorino Romano DOP can be grated on your pasta, it will give a special touch to your Spaghetti alla Gricia.
5
Drain the pasta two minutes before and add it to the pan to "rice up" it together with bacon and a ladle of cooking water. Move the pan to mix the pieces of bacon to flavor well the pasta.
6
When cooked, add Pinna Pecorino Romano DOP, until you notice a pleasant and tasty cream. (If neces-sary, add cooking water to reach desired consistency).
7
Plate up and finish your dish with a sprinkling of Pinna Pecorino Romano DOP as you like. Enjoy your meal!
How to make creamy gricia?
To have a creamy gricia the secret is to create the creamy sauce. Combine the grated pecorino romano, a drizzle of extra virgin olive oil, a ladle of cooking water and a handful of pepper.
What is the difference between amatriciana and gricia?
The Gricia recipe is nothing more than a tomato-free Amatriciana pasta. A simple recipe that has been enriched over time, giving life to other traditional Italian recipes.
What pasta to use for the gricia?
The obligatory pasta format is spaghetti alla Gricia, but as in any traditional recipe there are modifications. In fact, as with Carbonara, many choose to opt for short pasta such as rigatoni or mezze Maniche.
Where was Gricia invented?
The Gricia recipe is a typical dish of the Lazio tradition, more precisely Roman.
What wine to pair with gricia?
The right wine for Gricia must be well supplied with freshness and sapidity, with a good alcohol content, quite soft and persistent.
Share this recipe
Discover the recipes with Pecorino Romano PDO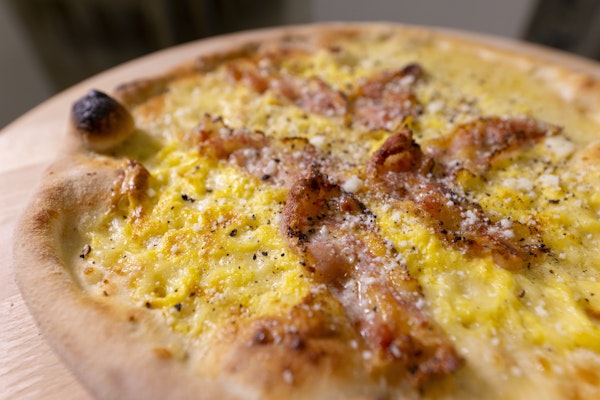 10 minutes
Go to the recipe
10 minutes
Go to the recipe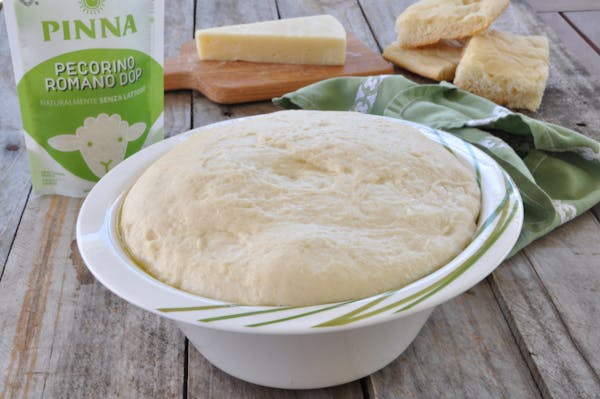 120 minutes
Go to the recipe
2 minutes
Go to the recipe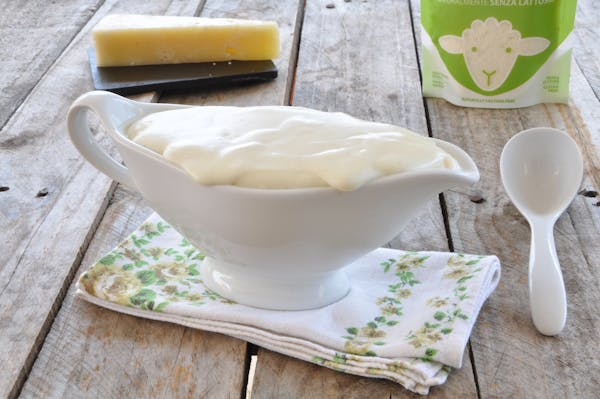 15 minutes
Go to the recipe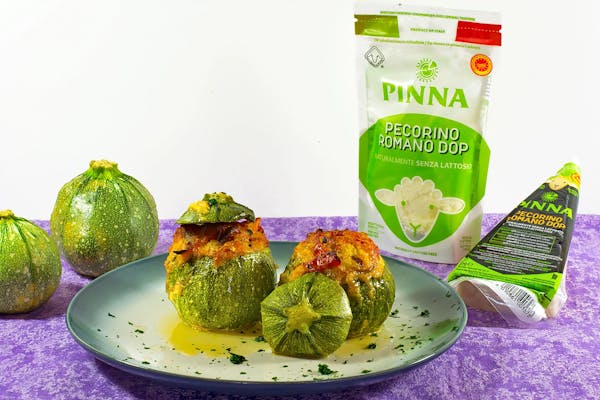 15 minutes
Go to the recipe
30 minutes
Go to the recipe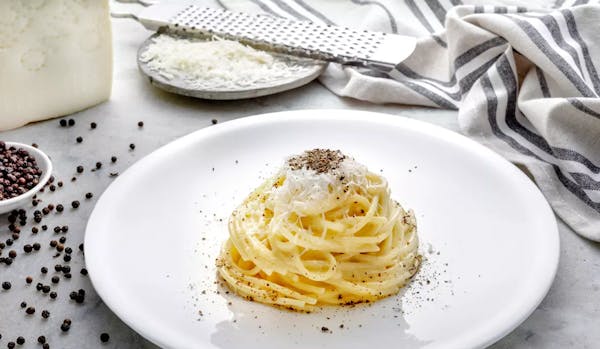 SPAGHETTI WITH CHEESE AND PEPPER
30 minutes
Go to the recipe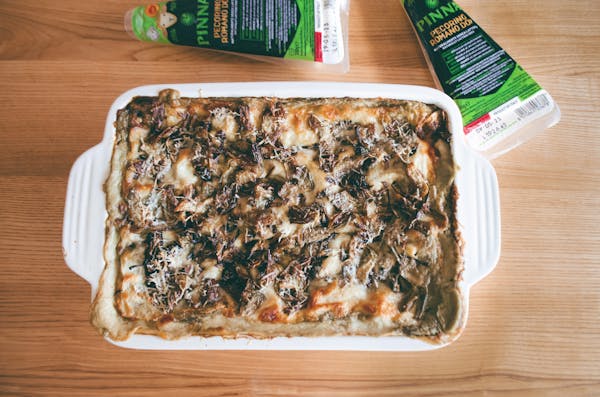 Lasagna Artichokes and Pecorino
40 minutes
Go to the recipe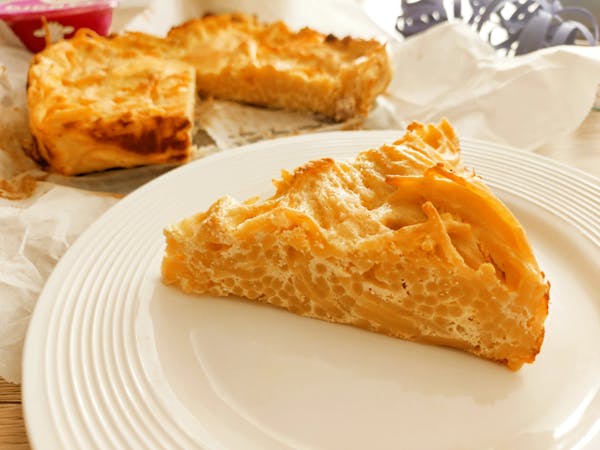 Spaghetti Frittata
30 minutes
Go to the recipe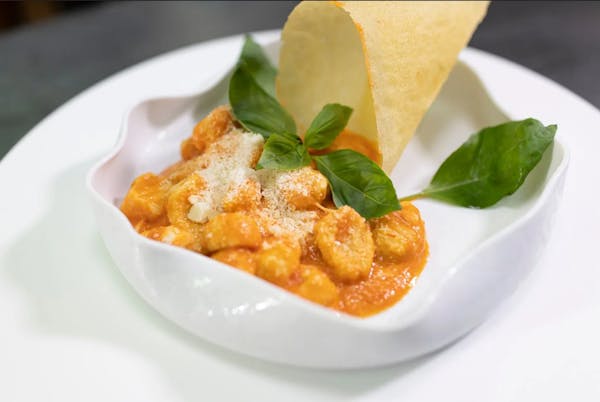 Gnocchi Sorrentine style
30 minutes
Go to the recipe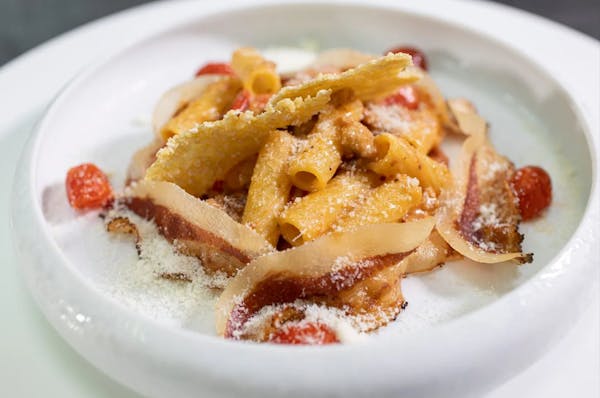 Pasta alla Zozzona
25 minutes
Go to the recipe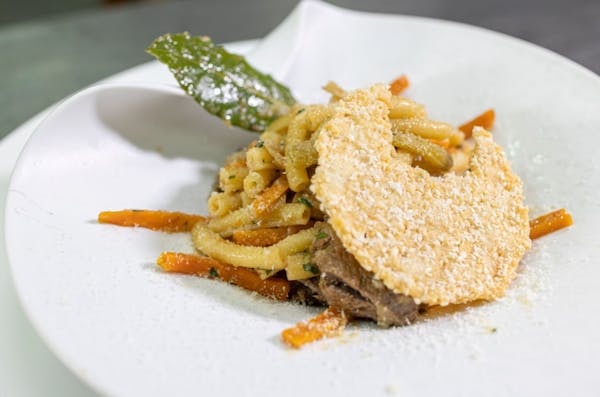 Pasta alla Genovese
20 minutes
Go to the recipe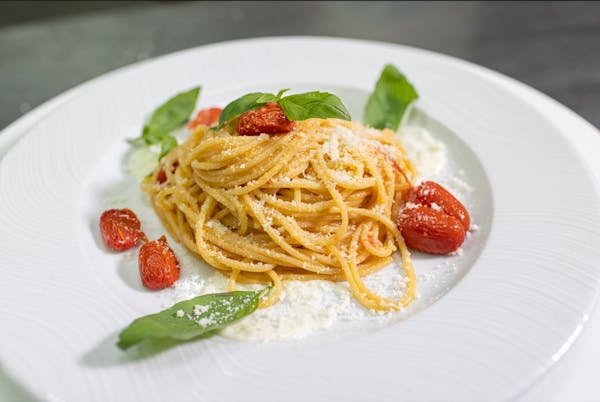 Pasta allo scarpariello
15 minutes
Go to the recipe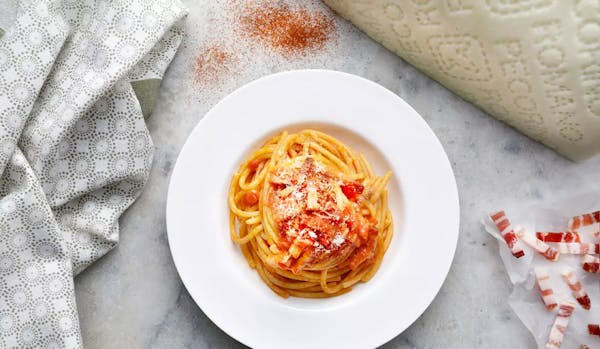 SPAGHETTI ALL'AMATRICIANA
45 minutes
Go to the recipe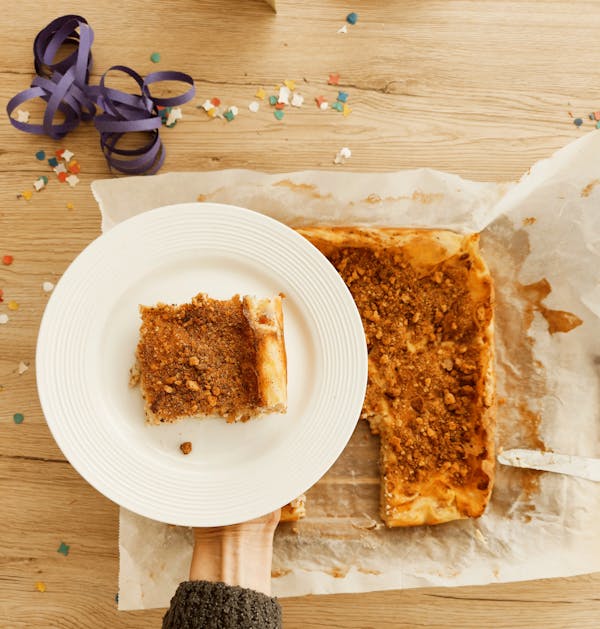 20 minutes
Go to the recipe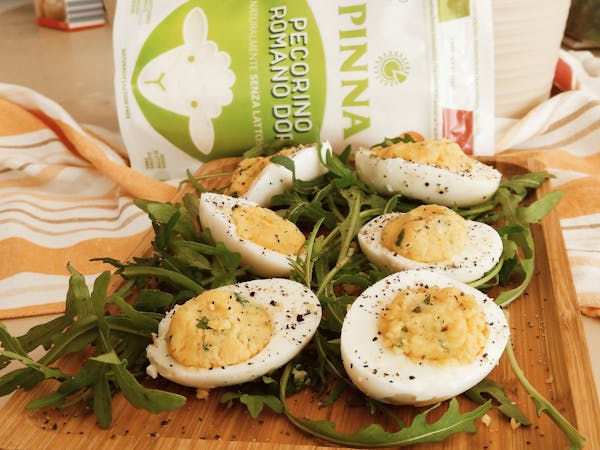 10 minutes
Go to the recipe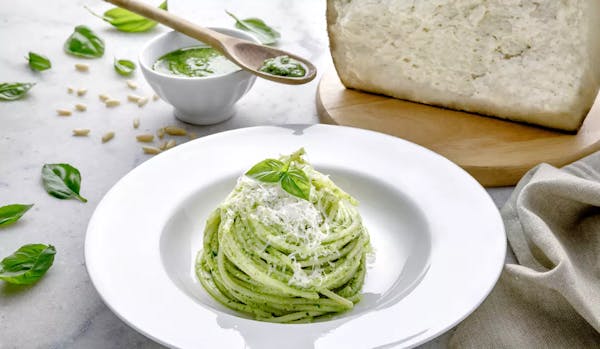 SPAGHETTI WITH PESTO SAUCE
30 minutes
Go to the recipe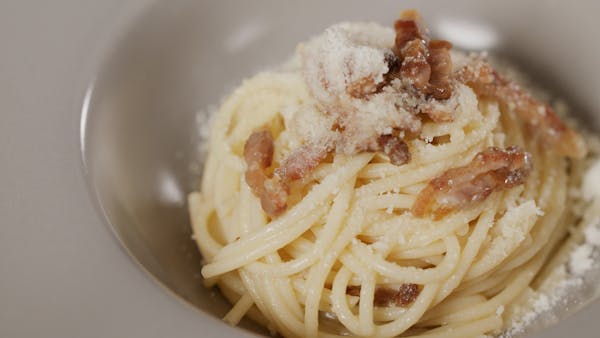 Spaghetti alla Gricia
10 minutes
Go to the recipe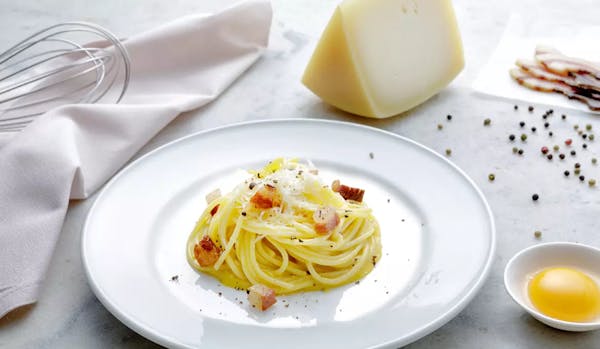 PASTA ALLA CARBONARA
30 minutes
Go to the recipe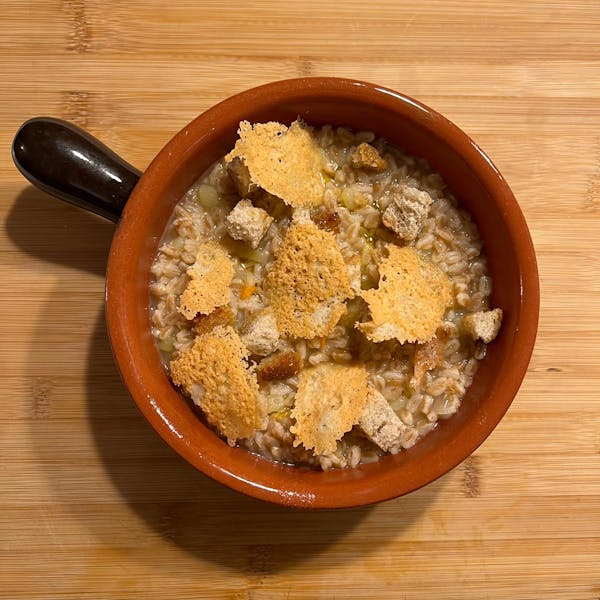 20 minutes
Go to the recipe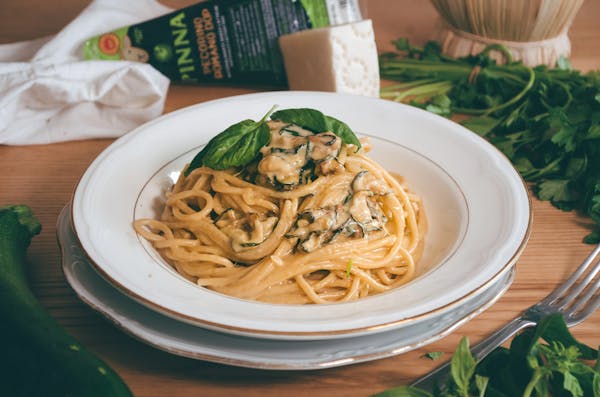 20 minutes
Go to the recipe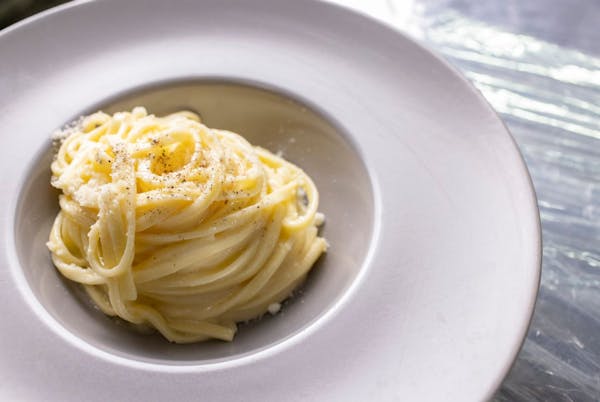 Fettuccine all'Alfredo
20 minutes
Go to the recipe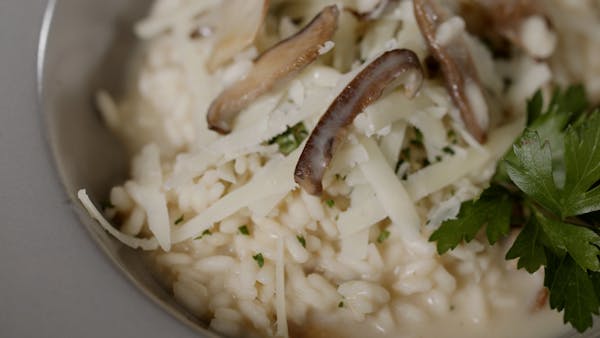 Mushroom Risotto
30 minutes
Go to the recipe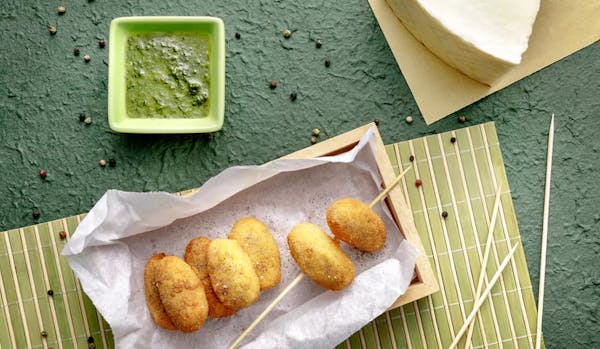 CHEESE AND PEPPER CROQUETTES WITH PECORINO ROMANO
45 minutes
Go to the recipe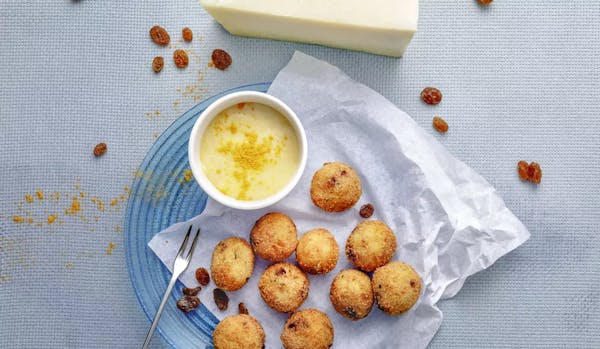 SWEET AND SOUR SALTED COD RISSOLES WITH PECORINO ROMANO
45 minutes
Go to the recipe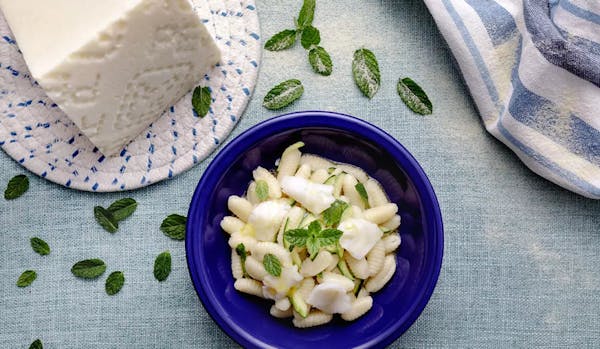 MALLOREDDUS WITH SALTED COD, COURGETTES, PECORINO ROMANO AND MINT
30 minutes
Go to the recipe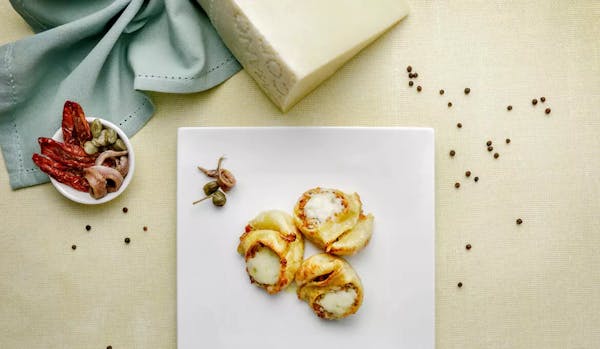 CONCHIGLIONI FILLED WITH PECORINO ROMANO CHEESE
45 minutes
Go to the recipe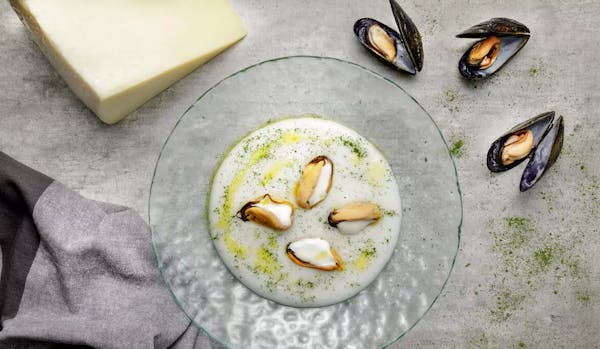 RICE WITH MUSSELS AND PECORINO ROMANO
45 minutes
Go to the recipe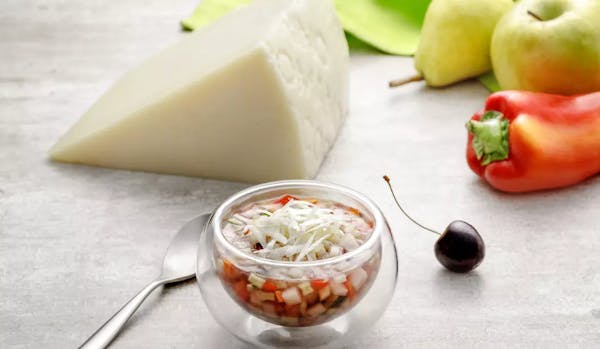 FRUIT AND VEGETABLE SUMMER SALAD WITH PECORINO ROMANO
30 minutes
Go to the recipe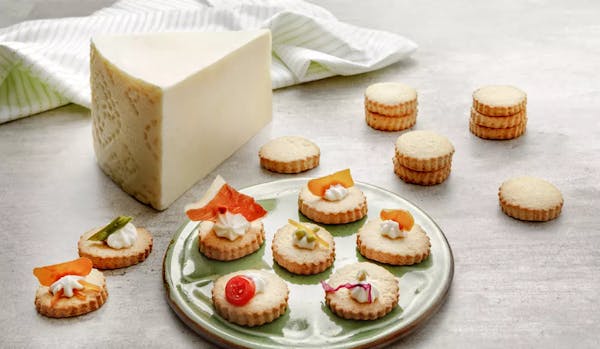 SHORTBREAD COOKIES WITH PECORINO ROMANO
45 minutes
Go to the recipe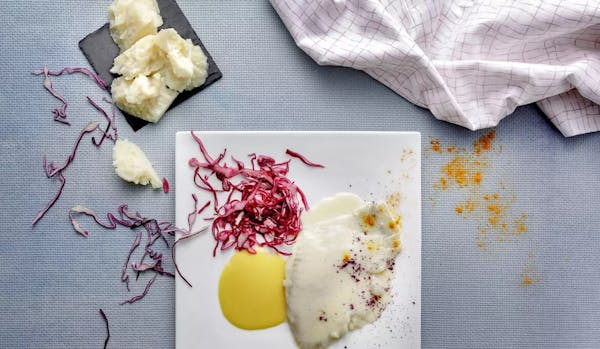 TURBOT ESCALOPE WITH PECORINO
45 minutes
Go to the recipe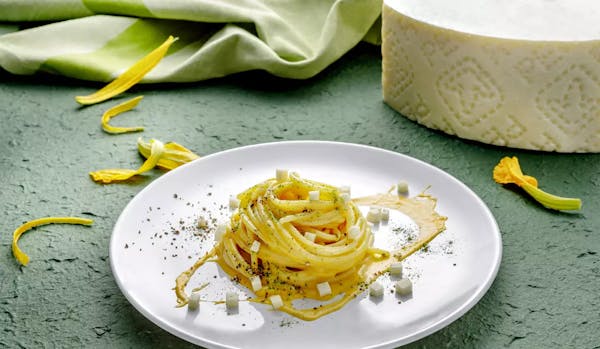 SPAGHETTI WITH PUMPKIN CREAM AND PECORINO ROMANO CUBES
45 minutes
Go to the recipe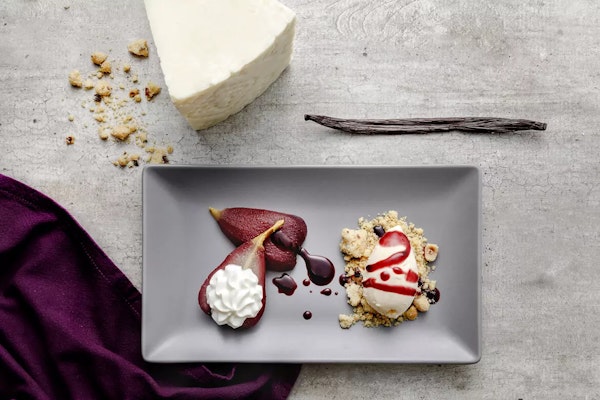 PEARS IN VIN SANTO WITH PECORINO ROMANO CREAM AND VANILLA ICE
60 minutes
Go to the recipe