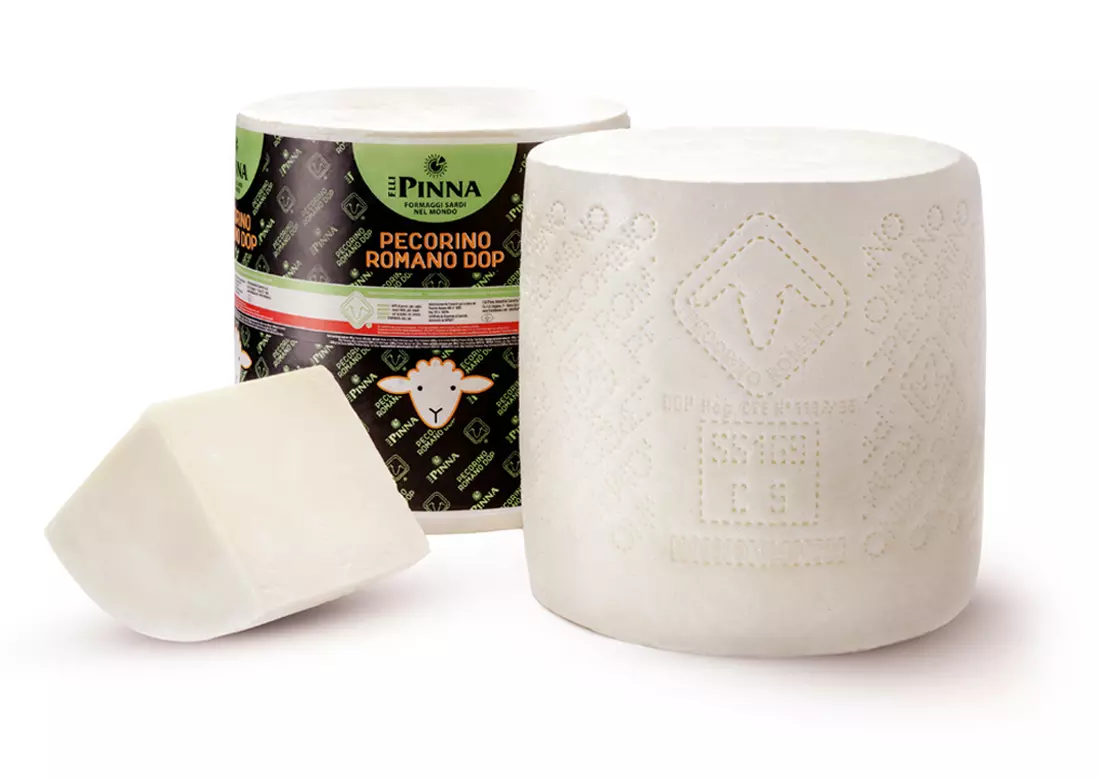 The protagonist of this recipe: Pecorino Romano PDO
Presentation
This pasta speaks Genoese, but it has very distant origins and its simple goodness and completeness has made it an international success. Basil, ocimum basilicum, literally royal herb, of Middle Eastern origin is the basis of the original pesto, which had much more garlic and little cheese. This for two reasons: the Arab-Persian influence in the Genoese world for long centuries, but also the use of garlic by sailors, for its antiseptic and anti-inflammatory properties, useful in those periods, on board ships. Today pesto is a creamy sauce, balanced between various ingredients and it prefers a raw cheese with an intense flavour that enhances its flavour. Pesto is a cold, soft and creamy sauce, it is not to be cooked, it is always ready, the pasta cooking time is enough and we are all at the table.
Spaghetti

280 g

Basil

70 g of leaves

Garlic clove

1

Pine nuts

30 g

Pecorino Romano

50 g

Fiore Sardo PDO

80 g

Coarse salt

10 g

Extra virgin olive oil

80 ml
Method
1
While making the sauce for the spaghetti with pesto, put a pot with plenty of salted water on the stove.
2
Put the peeled garlic clove, basil, grated Fiore Sardo pecorino cheese and pine nuts in a mortar. (If you are wondering what to use instead of pine nuts in the pesto, we suggest you try it with walnuts).
3
Mix all the ingredients well in the mortar and pound them until you get a fine paste, then add the oil slowly and combine it into the mixture until you reach the desired creamy consistency.
4
Cook the pasta and drain it softly, if you like the idea of ​​a coloured dish you can opt for spaghetti with pesto and small tomatoes.
5
Plate up and combine with delicious croutons.
6
The pesto sauce is also excellent for dressing simple baked vegetables.
How to make Genovese pesto?
To prepare the pesto you will need a few ingredients and a good marble mortar. The main ingredients are basil leaves and pine nuts. The original recipe calls for this to be done with a mortar, but alternatively to speed up the times it can also be made with a mixer.
Perché il pesto viene amaro?
The bitter taste of pesto may depend on some enzymes contained in the basil leaves which, in contact with the air and with sudden changes in temperature, tend to darken the final result.
RECIPE BY: Luisa Bayre and her staff
Share this recipe
Discover the recipes with the Fiore Sardo PDO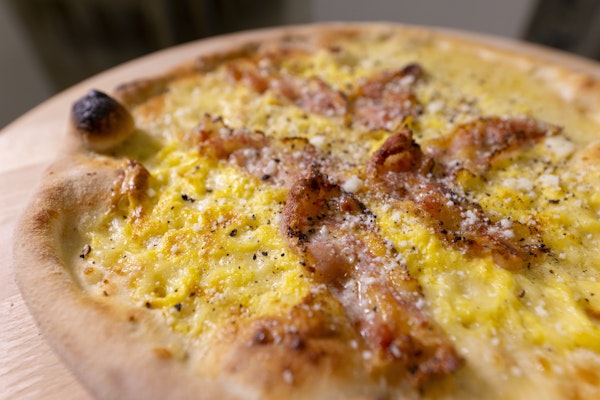 10 minutes
Go to the recipe
10 minutes
Go to the recipe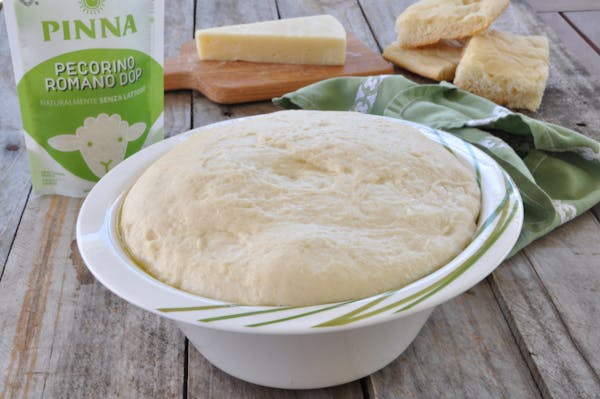 120 minutes
Go to the recipe
2 minutes
Go to the recipe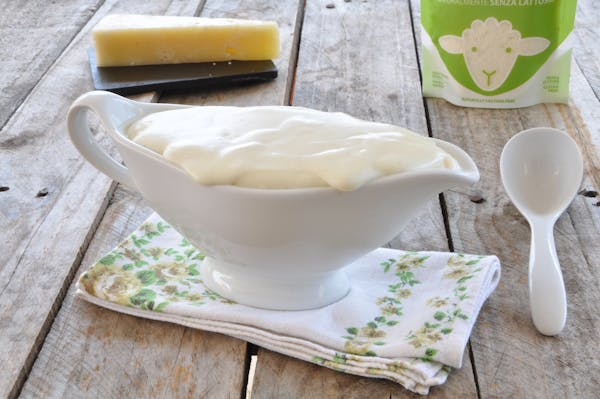 15 minutes
Go to the recipe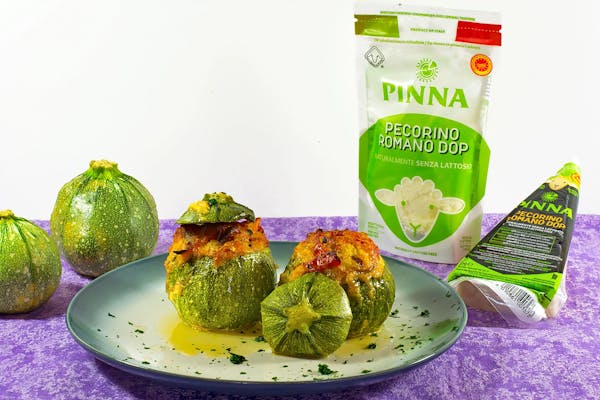 15 minutes
Go to the recipe
30 minutes
Go to the recipe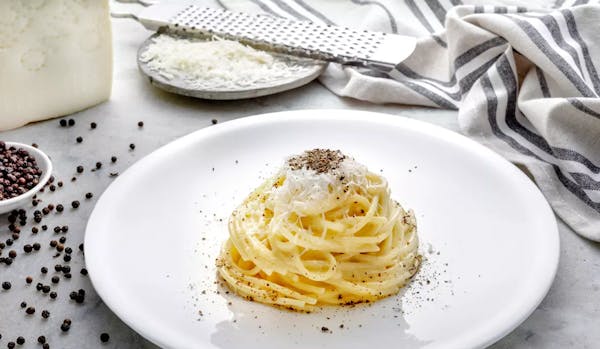 SPAGHETTI WITH CHEESE AND PEPPER
30 minutes
Go to the recipe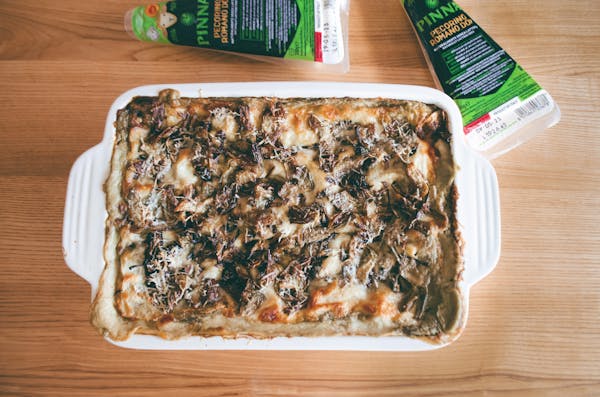 Lasagna Artichokes and Pecorino
40 minutes
Go to the recipe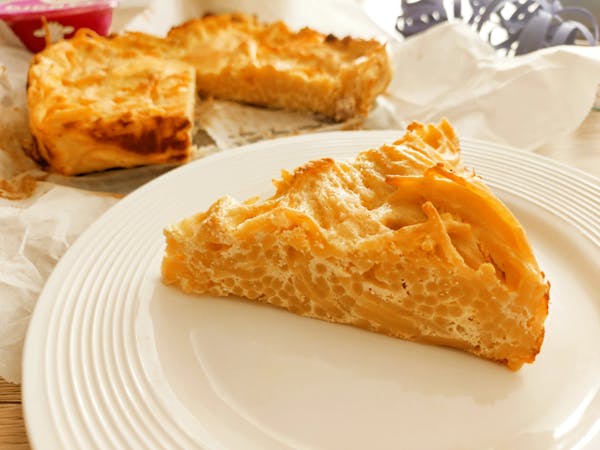 Spaghetti Frittata
30 minutes
Go to the recipe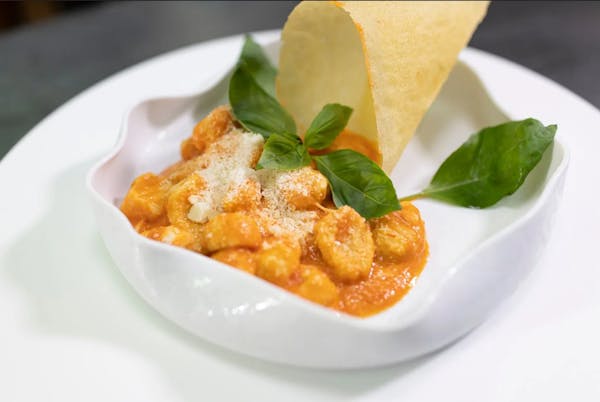 Gnocchi Sorrentine style
30 minutes
Go to the recipe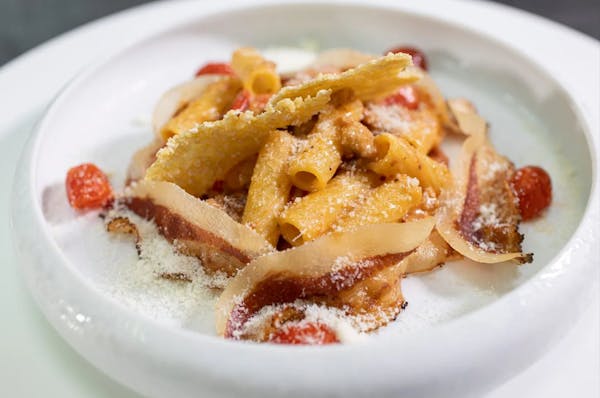 Pasta alla Zozzona
25 minutes
Go to the recipe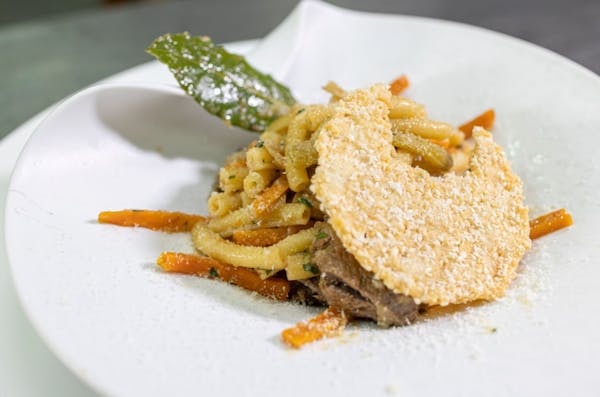 Pasta alla Genovese
20 minutes
Go to the recipe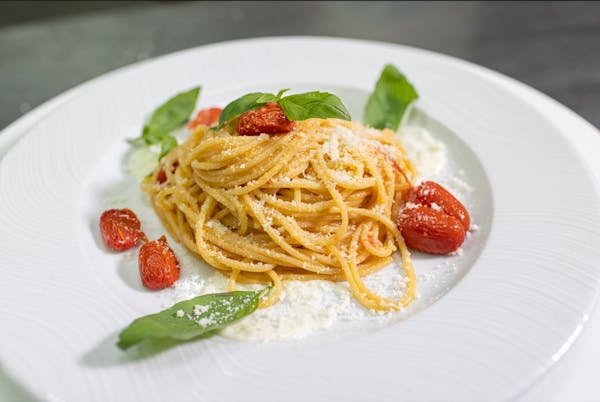 Pasta allo scarpariello
15 minutes
Go to the recipe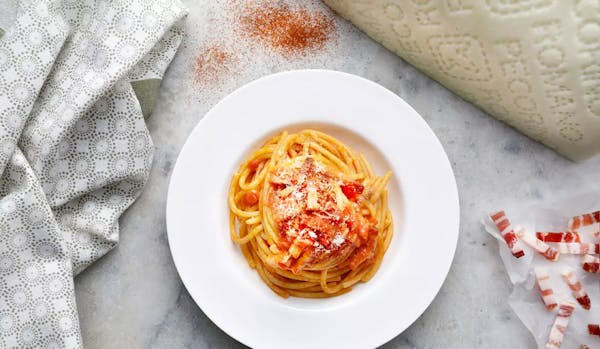 SPAGHETTI ALL'AMATRICIANA
45 minutes
Go to the recipe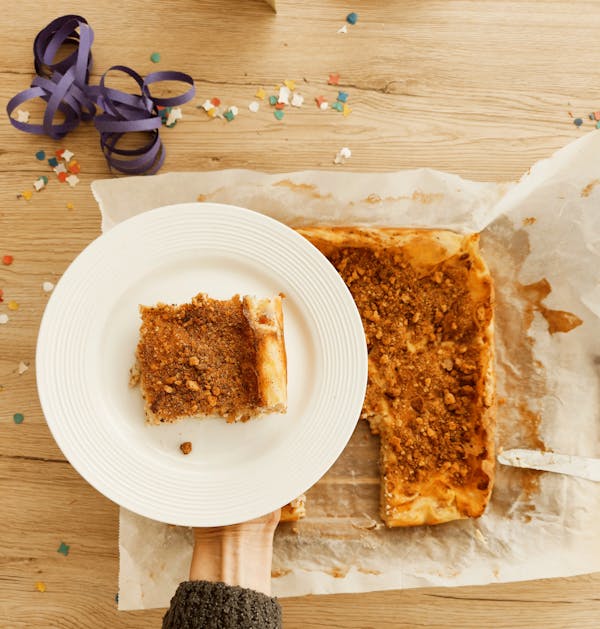 20 minutes
Go to the recipe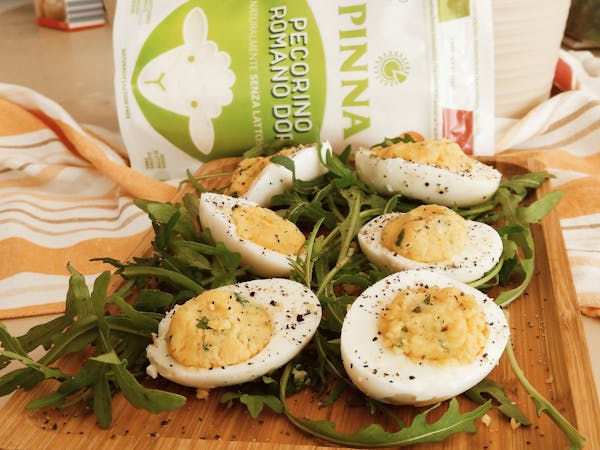 10 minutes
Go to the recipe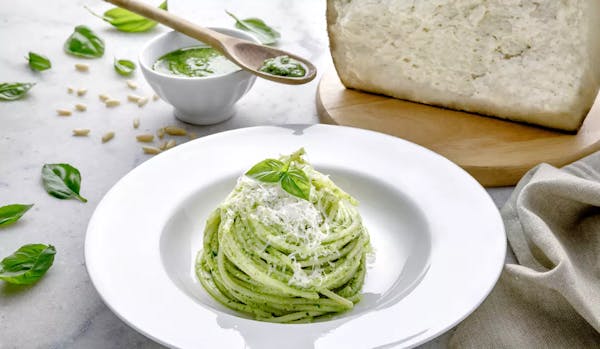 SPAGHETTI WITH PESTO SAUCE
30 minutes
Go to the recipe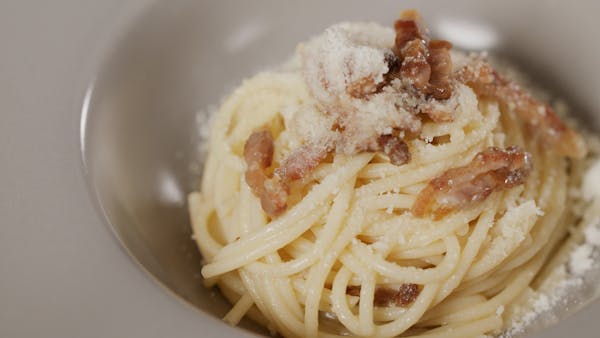 Spaghetti alla Gricia
10 minutes
Go to the recipe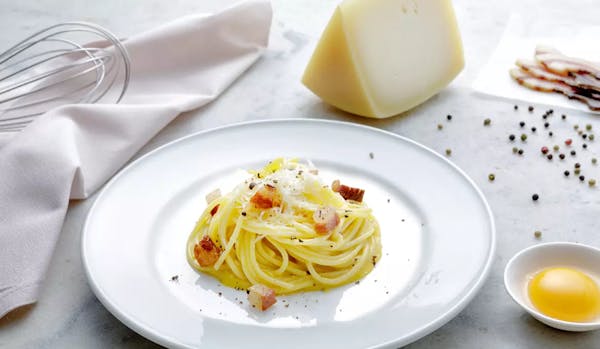 PASTA ALLA CARBONARA
30 minutes
Go to the recipe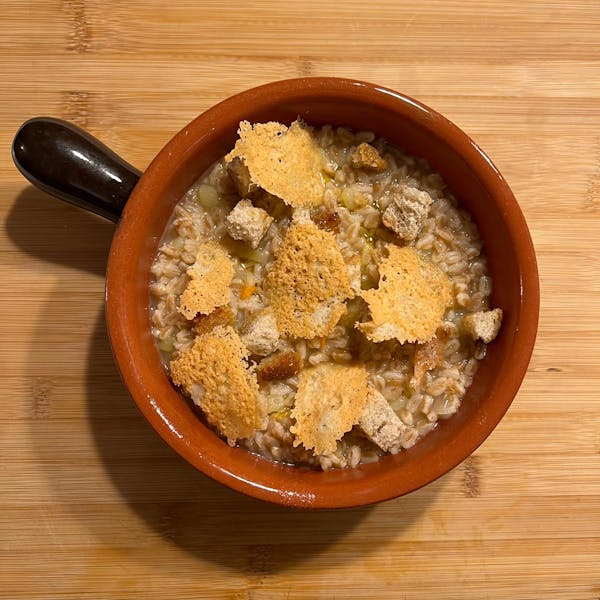 20 minutes
Go to the recipe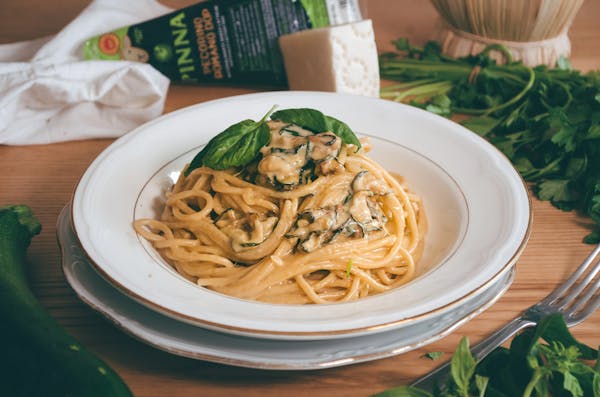 20 minutes
Go to the recipe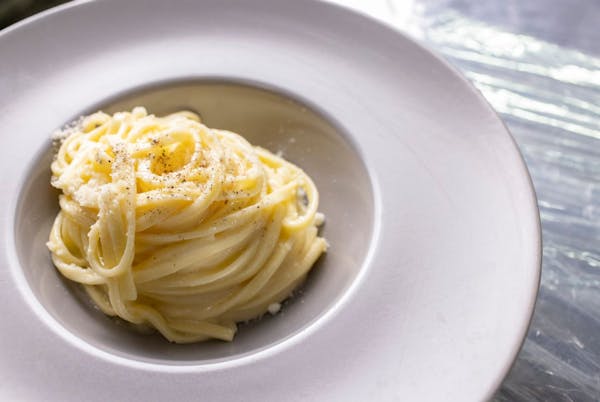 Fettuccine all'Alfredo
20 minutes
Go to the recipe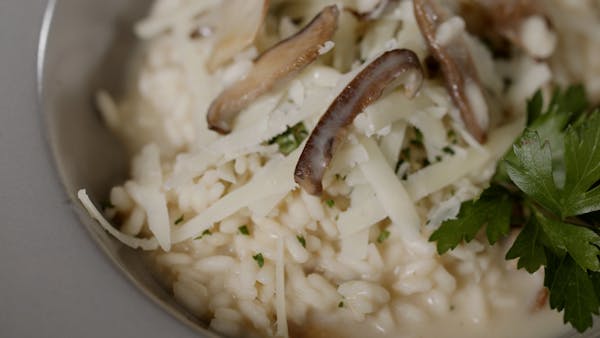 Mushroom Risotto
30 minutes
Go to the recipe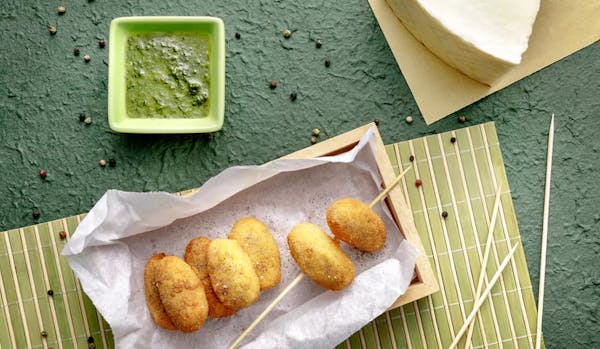 CHEESE AND PEPPER CROQUETTES WITH PECORINO ROMANO
45 minutes
Go to the recipe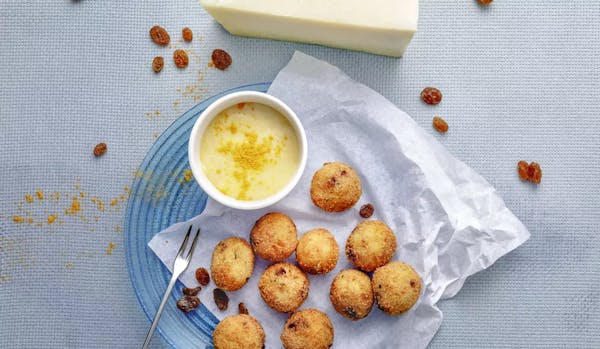 SWEET AND SOUR SALTED COD RISSOLES WITH PECORINO ROMANO
45 minutes
Go to the recipe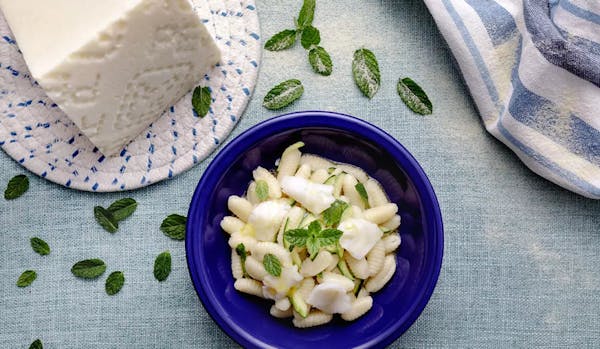 MALLOREDDUS WITH SALTED COD, COURGETTES, PECORINO ROMANO AND MINT
30 minutes
Go to the recipe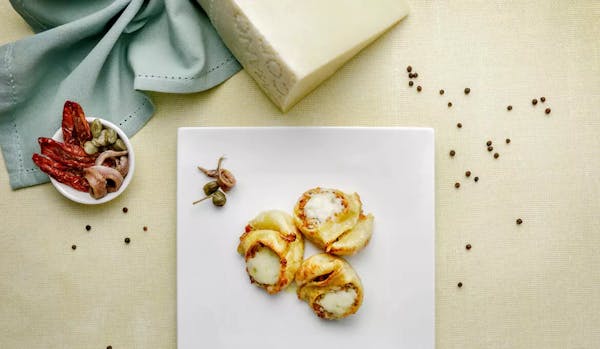 CONCHIGLIONI FILLED WITH PECORINO ROMANO CHEESE
45 minutes
Go to the recipe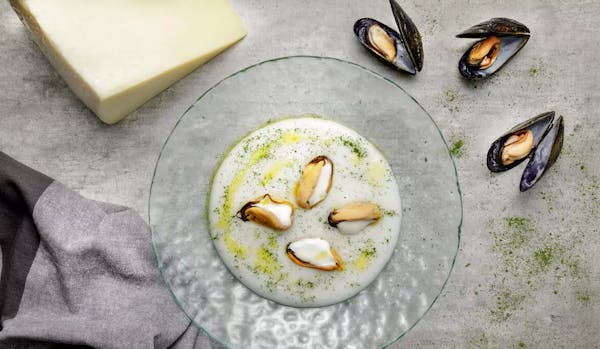 RICE WITH MUSSELS AND PECORINO ROMANO
45 minutes
Go to the recipe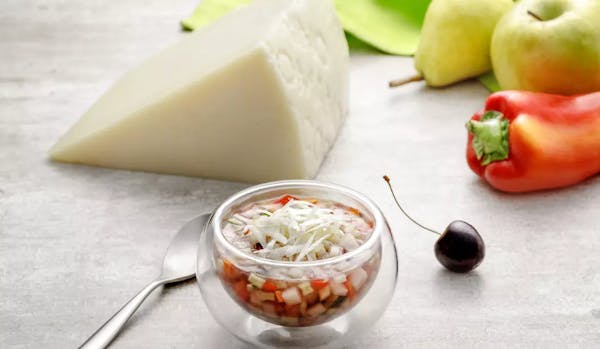 FRUIT AND VEGETABLE SUMMER SALAD WITH PECORINO ROMANO
30 minutes
Go to the recipe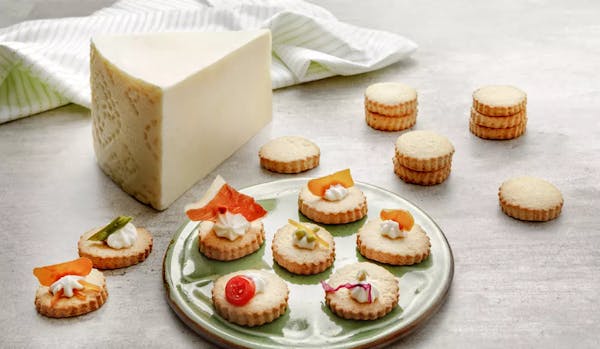 SHORTBREAD COOKIES WITH PECORINO ROMANO
45 minutes
Go to the recipe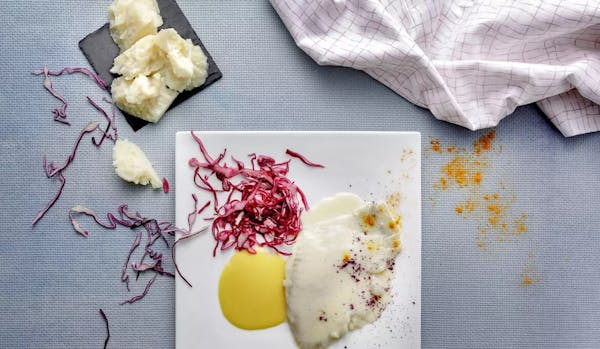 TURBOT ESCALOPE WITH PECORINO
45 minutes
Go to the recipe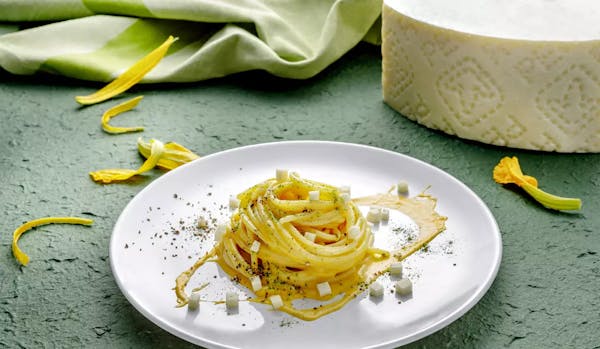 SPAGHETTI WITH PUMPKIN CREAM AND PECORINO ROMANO CUBES
45 minutes
Go to the recipe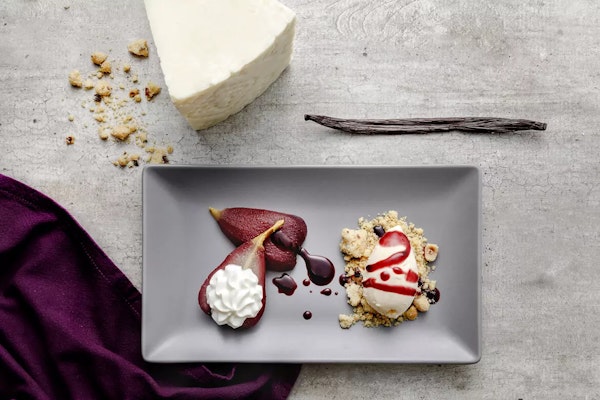 PEARS IN VIN SANTO WITH PECORINO ROMANO CREAM AND VANILLA ICE
60 minutes
Go to the recipe