Stale bread

300 g

Eggs

2

Mild Pecorino Sardo PDO Santa Teresa

to taste

Salt

to taste

Pepper

as needed

Parsley

to taste

Tomato sauce

300 ml

Garlic

1

Extra virgin olive oil

to taste

Rubra sauce

to taste
Method
1
Put a little oil in a saucepan and gently fry the garlic, add the tomato sauce and cook, season with salt and perfume with plenty of basil.
2
Soak the stale bread for about 20 minutes, then squeeze it and make it into crumbs.
3
In a bowl, put the bread crumbs, eggs, Santa Teresa, finely chopped parsley, salt and pepper, then mix everything with a spoon.
4
Shape little balls and fry them in plenty of hot oil.
5
Serve the Santa Teresa and eggs bombette with tomato sauce.
RECIPE BY: Luisa Bayre and her staff
Share this recipe
Discover the recipes with the Santa Teresa sweet Pecorino Sardo PDO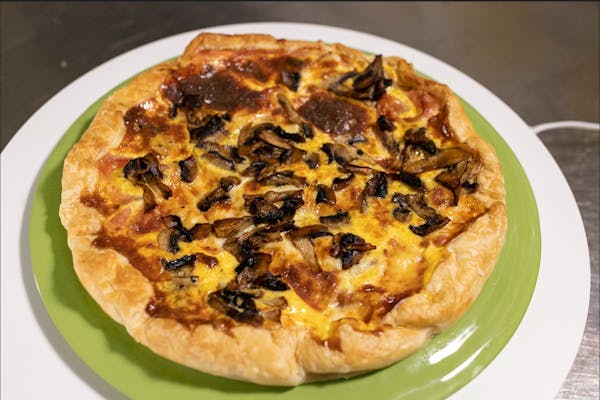 Savory pie with ham, mushrooms and Pecorino Sardo
60 minutes
Go to the recipe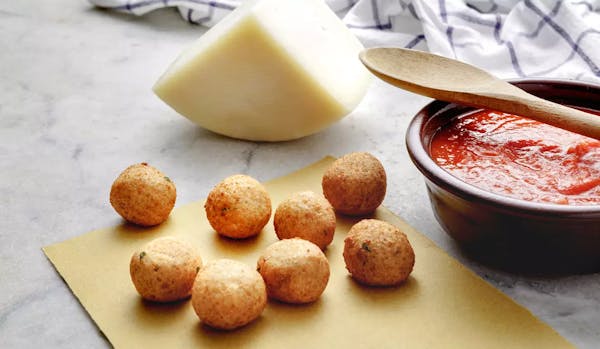 SANTA TERESA AND EGGS BOMBETTE
45 minutes
Go to the recipe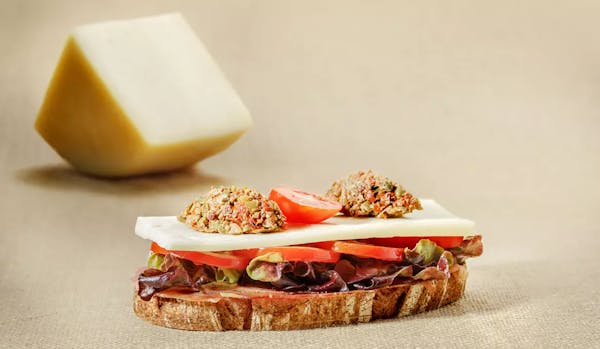 Santa Teresa
15 minutes
Go to the recipe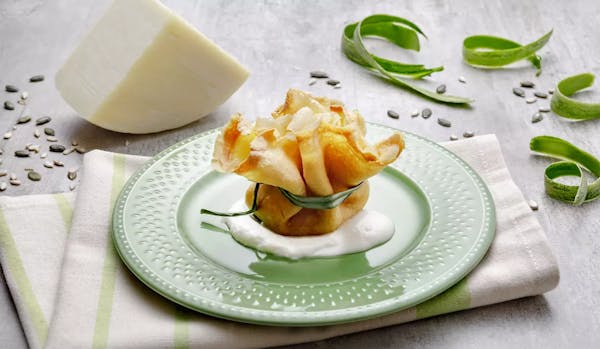 FAGOTTINO WITH COURGETTES AND SANTA TERESA
30 minutes
Go to the recipe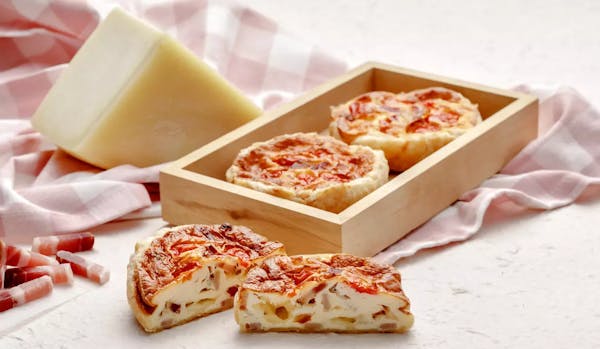 PUFF PASTRY TARTLET WITH BACON, TOMATO AND SANTA TERESA
45 minutes
Go to the recipe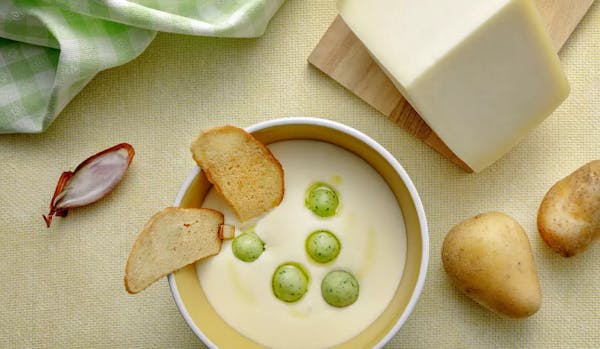 POTATO CREAM WITH SANTA TERESA
45 minutes
Go to the recipe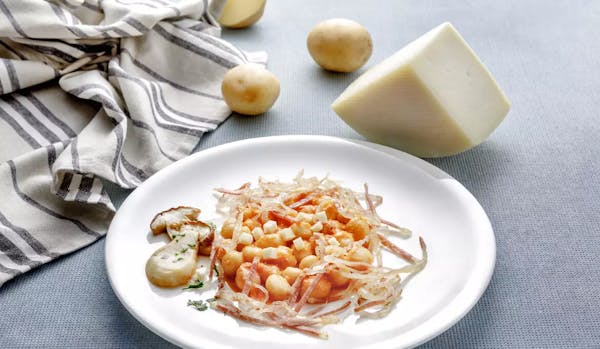 POTATO DUMPLINGS AND SALTED COD WITH CHEEK LARD, PORCINO MUSHROOMS AND SANTA TERESA
60 minutes
Go to the recipe